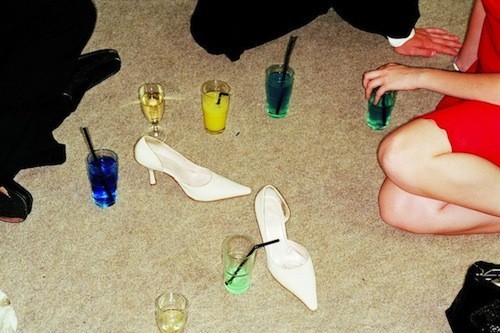 1. Les Rencontres de La Photographie, Arles, France through September 20, 2015.
This expansive Parisian festival of photography, is billed as "an international recognition of photography as art." This year pushes its remit into the worlds of music, film and architecture. Stand out elements from the program include Paul Ronald's color shots of Fellini's "8 1/2," the MMM musical performance (Matthieu Chedid Meets Martin Parr) and Markus Brunetti's decade-long, trans-European collection of shots of the facades of sacred buildings. There is also a full program of newcomers' awards, discussions and book publications. Full details here.
2. Skinny Dip Summer Show, London, England, through August 27, 2015.
Skinny Dip is a London creative agency that was established in 2001 and under the radar has developed into a major force in London photography. In the last year the agency has been responsible for two major successes -- David Titlow winning the Taylor Wessing Photographic Portrait Prize and Dean Chalkley's multi-media, sell-out study of London street culture "Return of The Rudeboy," which filled the normally stiff Somerset House with low-rider bikes, sound system paraphernalia and sharp clothing. This free group show for the agency takes over the Book Club bar in Shoreditch and includes Titlow and Chalkley, as well as work from legendary music photographer Lawrence Watson and Nina Manandhar's portraits of street life in Senegal.
3. The Memory of Time, Washington, D.C., through September 13, 2015.
This show celebrates 25 years of the National Gallery of Art in Washington DC's photography program. "The Memory of Time" features 76 works by 26 international contemporary artists, including Hiroshi Sugimoto, Idris Khan and Sally Mann. The show is divided into five sections, each exploring how contemporary work relates to time, recollection and the past and includes new work made with early photographic techniques reflecting on "photography's connection to impermanence and deterioration." Located in West Ground Floor Galleries.
4. Katy Grannan, Foam, Amsterdam, through August 23, 2015.
For Grannan's first show outside the US, the American photographer and filmmaker focuses on two roads in California as subjects. "The Nine and Ninety Nine" includes photographs about State Route 99, which runs north to south along the Central Valley threading together towns like Fresno and Bakersfield; and Modesto's South 9th Street, a smaller urban route playing host to vagrants and prostitutes. The two collections are stylistically opposed -- the 99 is bathed in bleaching sunshine with the people Grannan shoots framed by white walls. By contrast, those people living on the 9 are captured in a softer, timeless black and white, with the camera taking a wider view of the world around them.
5. Modernités. Photographie Brésilienne (1940-64), Fondation Calouste Gulbenkian -- Délégation en France, through July 26, 2015.
For European and American audiences, the middle of the 20th century and its aftermath was unavoidably dominated by World War 2 and its impact on society on the arts. However, a less familiar, but related, parallel story was unfolding at that time in Latin America. There, thousands arrived in the countries and -- especially in the case of Brazil -- pushed them through a radical process of modernization. This show groups together the work of four photographers who all engaged with the country from different perspectives as it went through these changes -- the working-class Parisian Marcel Gautherot, the Jewish German Hans Gunter Flieg, the Hungarian Thomas Farkas and the indigenous Brazilian José Medeiros. The photographs collected here touch on the familiar (carnival, football, religious rites) and the overlooked (machinery, modernist buildings and the new capital of Brasilia), and show a country as it embraced progress and transformation before the 1964 arrival of military dictatorship.
Sign up for our weekly newsletter to get the best of ARTPHAIRE delivered straight to your inbox!
Justin Quirk is an ARTPHAIRE contributor and the Editorial Director of HOUSE magazine, as well as a contributor to The Guardian, Esquire, Shortlist, Stylist, Grazia and The Sunday Telegraph. Quirk is based in London and explores the writing world in the realm of arts and culture.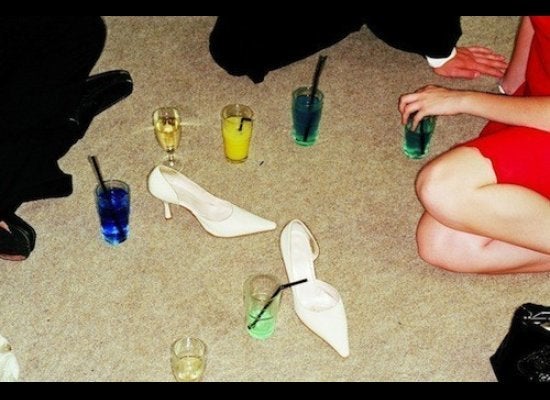 Top 5 Photography Shows Now
Related
Popular in the Community