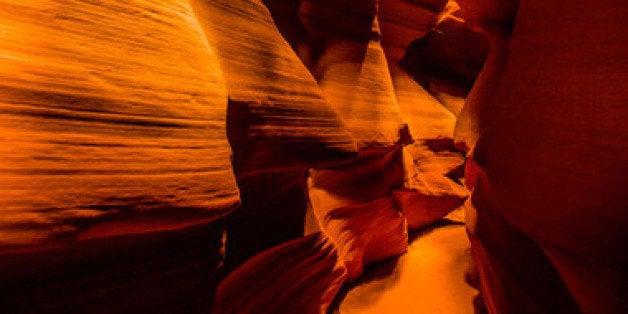 As an adventure photographer and writer I am always searching for the "off the beaten track" activities and photo ops while on my travels. You can find me climbing cliffs and waterfalls and asking around for the hidden gem "locals only" spots. So when my 75-year-old father wanted to do a road trip from Las Vegas to Denver together, I struggled with not only finding cool places to stop and explore, but also ones that were easy enough for my dad to do.
I inherited my sense of travel and adventure from my dad, but I felt like he had given up on getting out and exploring years ago. Either because in his old age travel has just become too difficult or because these places were just too hard to find. Thanks to modern technology, and good old-fashioned conversations with locals at a diner in Utah, I was able to restore my dad's pioneer spirit and plan a fun road trip full of surprise adventures. I discovered that some of these places are way easier to find than you would think.
1. The Narrows Hike at Zion National Park
A nice way to break up the drive and get out of the heat of the desert is by stopping in Zion National Park. We discovered a hidden gem in the park called "The Narrows". The Narrows is deep within the canyon of Zion National Park and you have to take a shuttle from the visitor's center to get there. The hike itself gets its name, because you are hiking along a river and then the two steep canyon walls on either side of you (about 20 feet wide) start getting more narrow and more narrow until you are hiking through the river itself. We wore just bathing suits, water shoes, and had our cameras in a waterproof backpack. It was such a fun, refreshing hike to splash through the canyon, stop to swim, and just take hilarious videos and photos. It's definitely one of the more unique, fun, hikes I have ever done.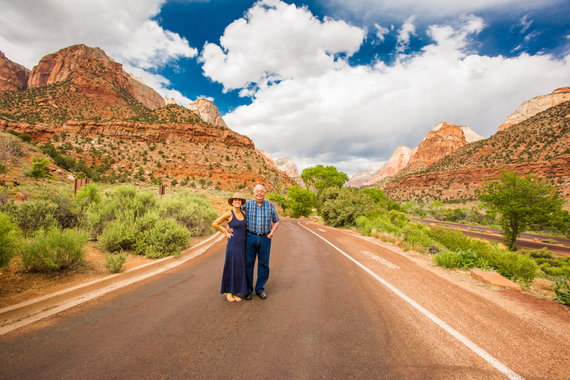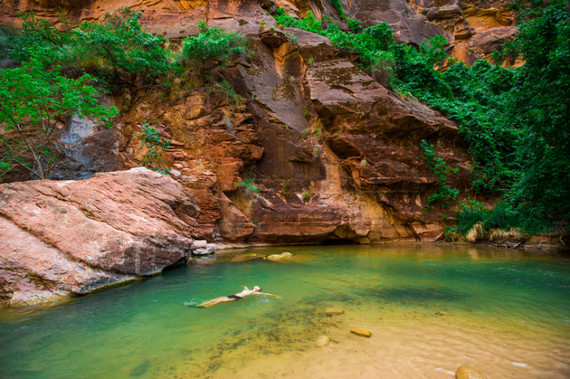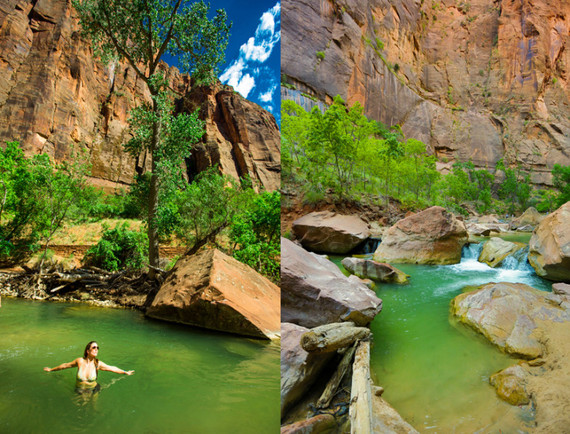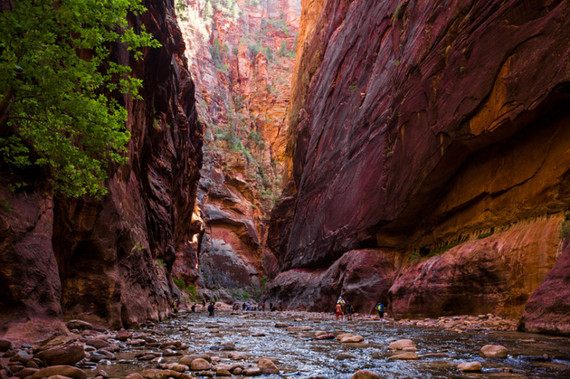 2. Antelope Canyon in Page, Arizona
Most of you have seen photos of this place and not ever realized where it was. Not to mention it is the location of the world's most expensive photo ever sold by photographer Peter Lik ($6.5 million). Located just a few miles outside of Page, Arizona, you have to book a tour to go see either the Upper or Lower Antelope canyon. Upper Antelope is flat and sandy and the more popular of the two. Most pictures you have seen are from the Upper. The Lower Antelope is accessed via ladders and a crack in the earth and is a bit more strenuous to visit. We booked a tour and had to jump into a Suburban with a Navajo guide who drove us miles over a sandy wash in the middle of the desert until we ended up at the crack of this canyon. It was so surreal and beautiful walking through the narrow sandstone cracks that have been carved by water over a million years. I was obsessed with the lines, lighting, and colors there and I just couldn't stop taking photos!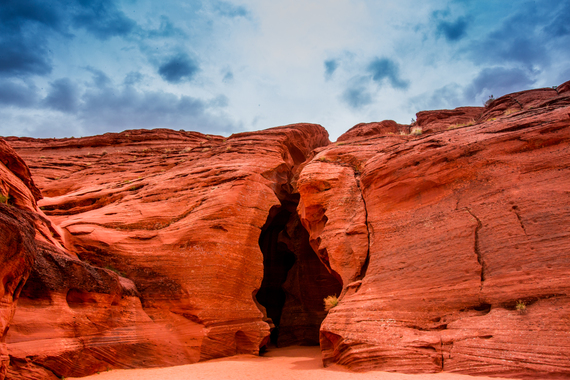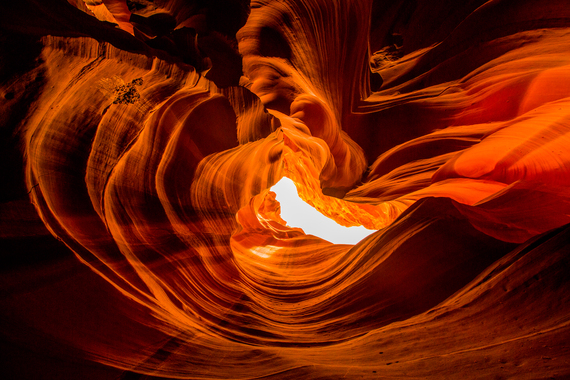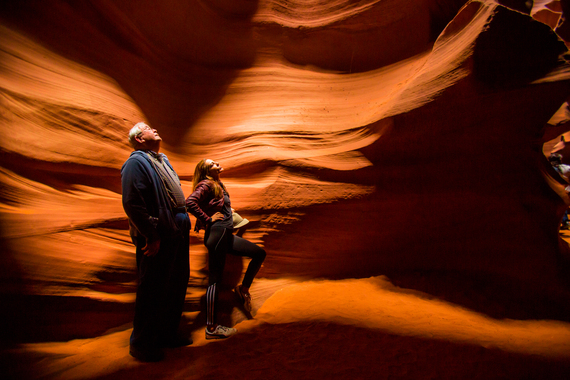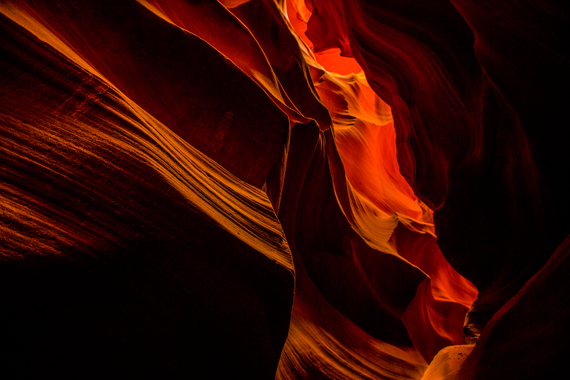 3. Horseshoe Bend in Page, Arizona
This landmark is only a 10 minute drive from Antelope Canyon, easy to find from the main road, and just a 15 minute walk up over a hill to a cliff's edge about 1,000 feet high overlooking the Colorado River. Horseshoe Bend aptly gets its name because it is the point of the Colorado River that somehow sharply curves around a huge rock formation like a horseshoe. All ages can make this easy trek, but beware because there is no fence, wall, or boundary and you can literally just walk off a cliff if you are not careful. Even though I am not afraid of heights, it still was nerve-wracking to stand on the edge to take a photo. Instead, I had to sit and try to take it all in, because it was one of the most majestic views I have ever witnessed.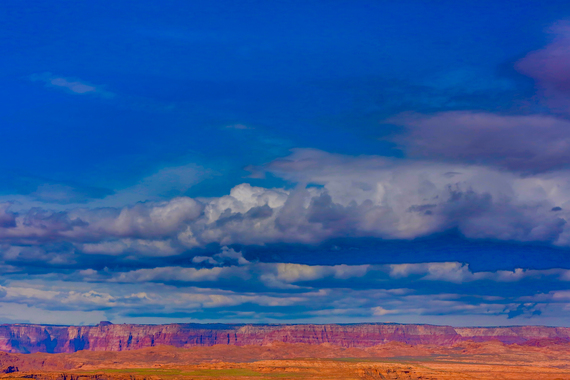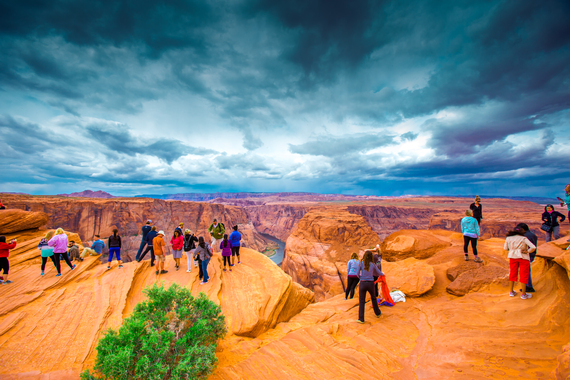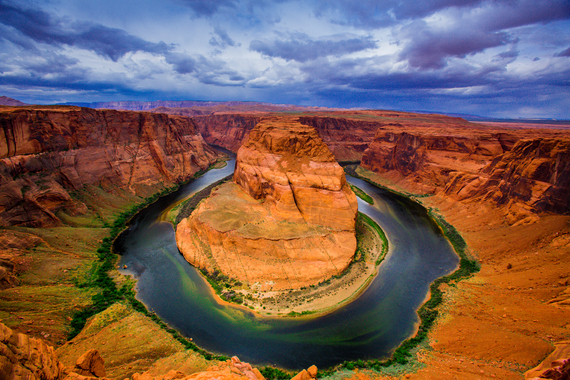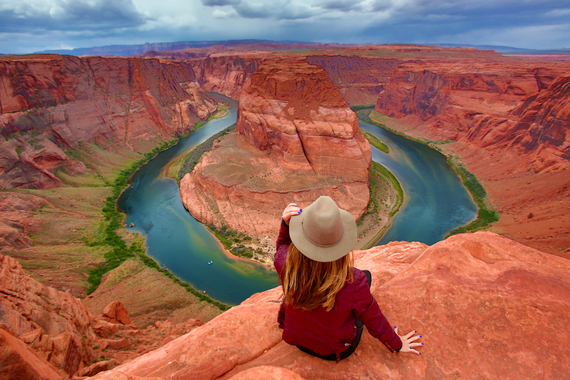 4. Arches National Park in Moab, Utah
The next day we took off again to hit the town of Moab, which is the epicenter for visiting Arches National Park, Canyonlands National Park, Petrified Forest National Park, and Dead Horse Point State Park. Not to mention there is every adventure activity to do there from riding ATVs to white water rafting. Moab is such a cute little town with an actual nightlife and people come from all over to back pack and discover the glorious, unique landscape by day, and drink in the bars by night. We opted to go to the most famous of all, Arches National Park and to drive through Monument Valley on the way there. The landscape of Utah changes so quickly as you are driving. Just as quickly as the desert turned into mountains and rivers in Zion, it turned back into desert, and then into bizarre rock formations and arches dotting the horizon. We found out a lot about the geology of that area. That the landscape used to be the bottom of an ocean, then the waters evaporated leaving a huge salt bed, that over millions of years had silt and sediment deposited on top of it from the rivers of the Rocky Mountains. All of that weight made the salt unstable and it pushed up all of these rock formations, which the wind and sand eroded into the arches you see today. It's quite amazing to even imagine all of this when you are standing in this alien landscape.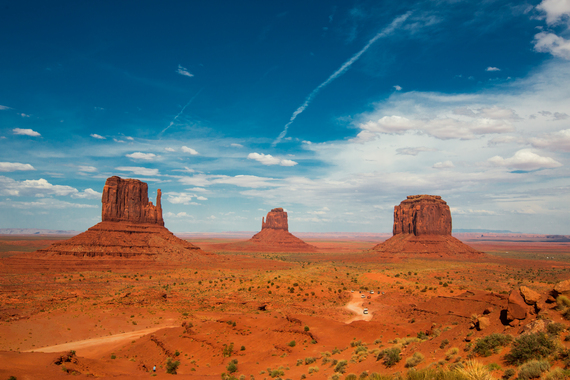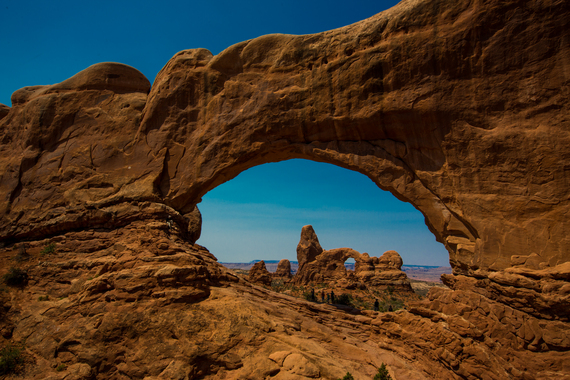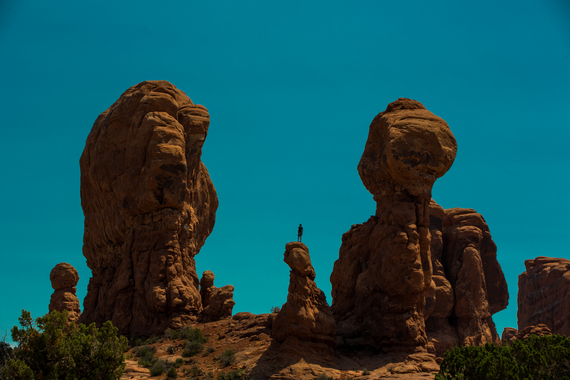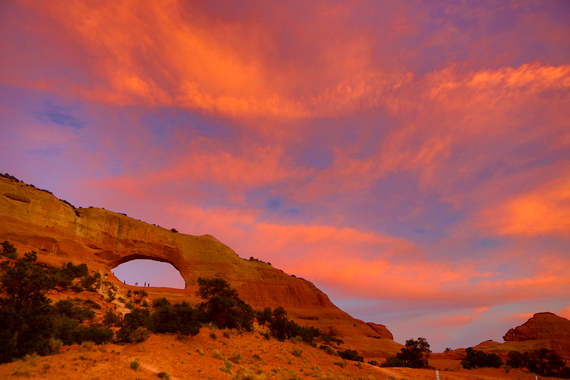 5. The Crystal Mill in Marble, Colorado
About an hour outside of Aspen Colorado is a little town called Marble. We had heard of this infamous Crystal Mill from the 1890's that is part of a ghost town deep into the wilderness. There are no roads to the Mill. You either need an ATV or have to hike in the wilderness for 8 hours to get to the Mill. We opted to rent an ATV from the guy who literally had a sign in his yard "ATV's for rent". Armed with a picnic from Whole Foods, a wilderness map, and an ATV, we were ready to go! We rode for hours along gorgeous scenic roads, over boulders climbing to 11,000 feet in elevation on a cliff edge to find the Mill. In the distance were the blue, ice-capped Rocky Mountains and it was just breathtaking...literally. I am so glad that my Dad drove the ATV so I could sit on the back and take photos. When we finally reached the mill, we just sat and had our picnic and tried to take it all in.