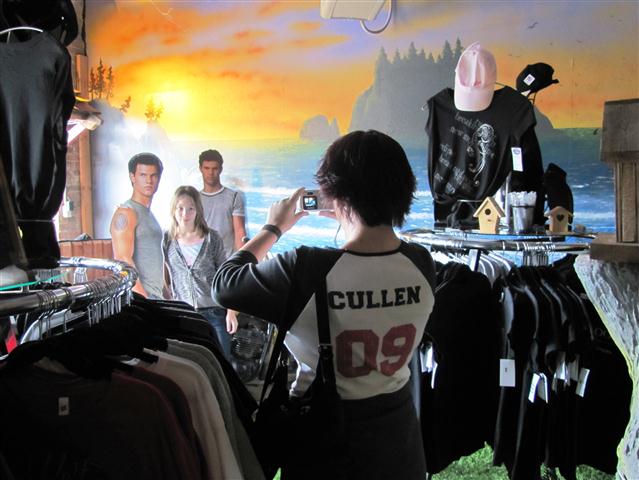 Be it the Shroud of Turin, Jim Morrison's gravesite or any house where the Real World filmed, pilgrimages have always been a motivation for travel. Our collective soul, it seems, yearns to visit the source of the things that move us, whether the place itself represents something solemn or silly.
The current beneficiary of this tendency is tiny Forks, Wash., where the Twilight juggernaut is set. Author Stephenie Meyer never visited Forks, located in the dense pines of the Olympic Peninsula, before she wrote the ordinary-girl-meets-sparkly-vampire books. Yet she figured that the town's annual rainfall, which averages 120 inches of rain annually, made it the perfect place for the Cullen vampire clan to settle.
Her choice proved to be a windfall for Forks. Before Meyer's first book came out in 2005, visitor levels ranged from 5,000 to 10,000 people per year, according to the Forks Chamber of Commerce. Compare that to 2009, when nearly 70,000 "Twi-hards" swept through town.
I'm not a fan of the books, although I have seen the movies Twilight, New Moon and Eclipse (none of which were filmed in Forks). I also traveled to Tuscany last year, for a story on Twilight tourism. So when I found myself with a free weekend before Eclipse hit theaters, I set out for western Washington to witness the phenomenon firsthand.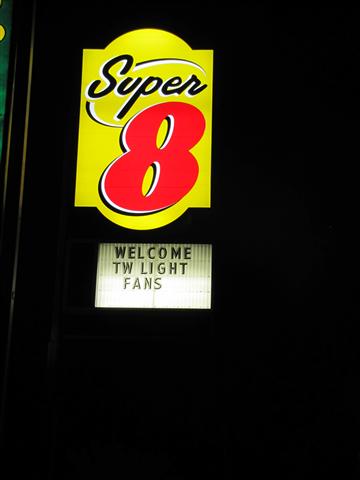 After taking the ferry from Seattle, I stopped in Port Angeles, a coastal city that plays a prominent role in Twilight, the first book of the series. Better known as a ferry terminal for passage to British Columbia, Port Angeles has embraced vampire-centric tourism: Several stores in the downtown strip have star-studded merchandise in their windows and motels welcome Twilight fans.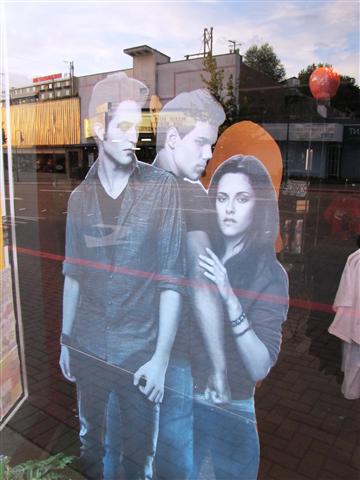 I went straight to Bella Italia, scene of Bella and Edward's first date. The waitress told me that at least five or six tables of Twi-hards fill the restaurant nightly; in the summer, lines go out the door. Tip for the faithful: Bella's signature dish, the mushroom ravioli, added to the menu at fans' request, could use a little less salt.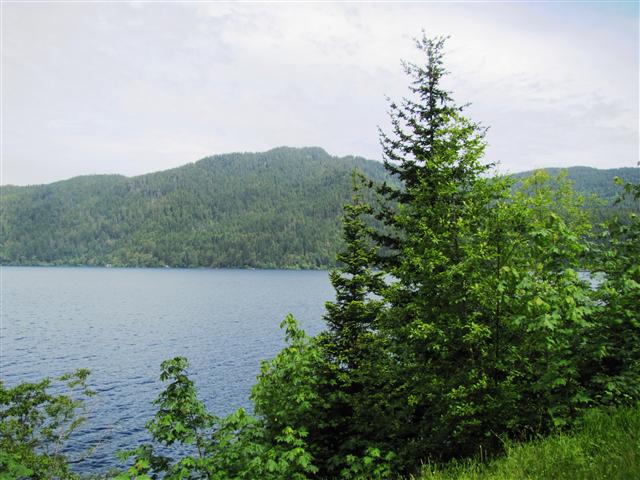 In the morning, I headed southwest on Highway 101, which passes through Olympic National Park.
This is one of America's classic scenic drives, where monster trees hug the side of twisty mountain roads and the smell of fir and cedar permeates the air. Forget fiction during the 15-mile stretch along the shores of Lake Crescent; it's impossible to keep your eyes on the road because the natural beauty seem so unreal.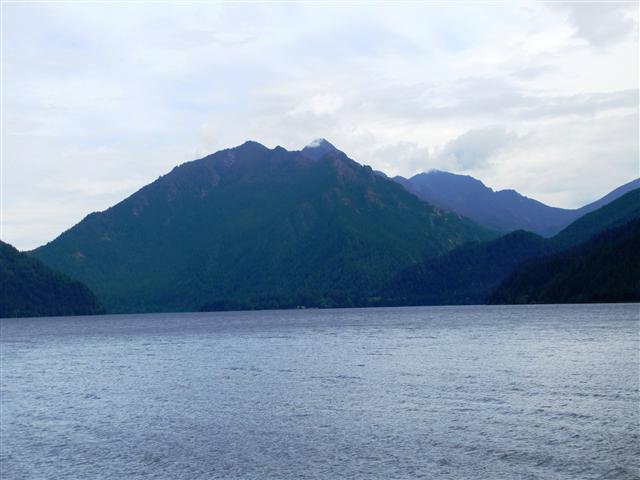 After that glorious intermission, Forks seemed sparse and depressing. In his seminal book on the Pacific Northwest, The Good Rain, New York Times writer Timothy Egan described the city thusly: "Surrounded by thick stumps, burned-over land and eroded hillsides, Forks is to the Olympic Peninsula what a butt rash is to Venus."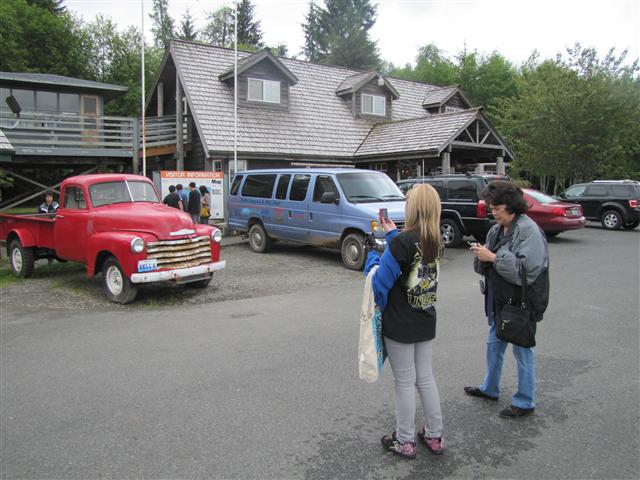 To their credit, Forks has embraced the current craze, turning their small Chamber of Commerce into a haven for curious visitors, who sign the guest book, pin their hometown on a world map and take pictures with "Bella's truck" out in the parking lot. One over-zealous fan even stole the truck's gas cap last year, says Commerce Director Marcia Bingham.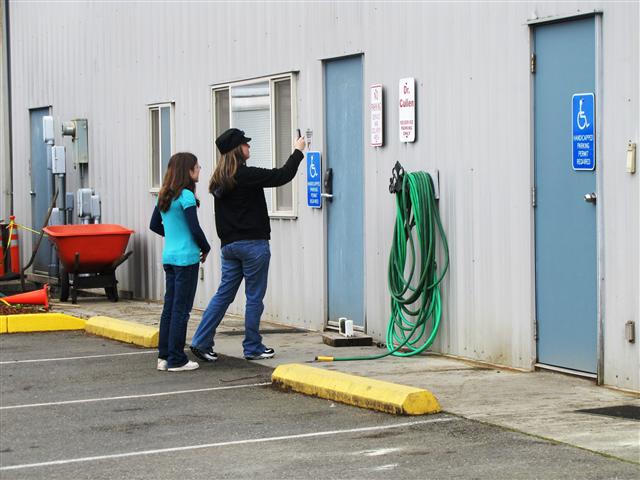 The Chamber has put together a self-guided tour of "Twilight" sights. On a street dotted with modular homes, the one house with elaborate landscaping has been designated the "Swan House." At Forks Community Hospital, Dr. Cullen has his own parking spot.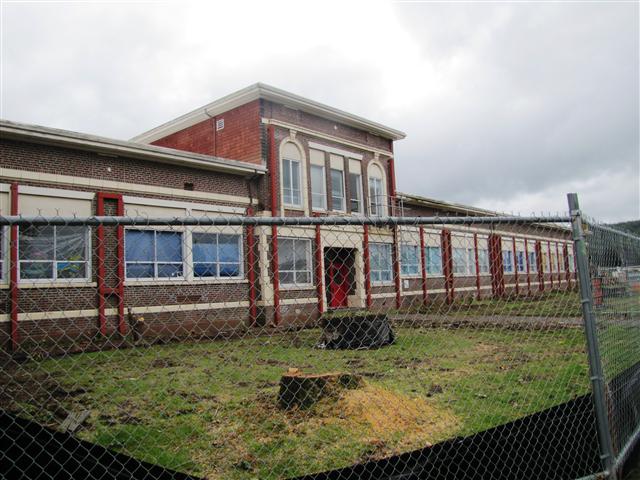 The city of Forks has benefited financially from the Twilight pilgrims: annual revenue from the hotel-motel tax has risen from $84,000 in 2003 to $133,585 in 2009, and sales tax revenue has increased by a third. Still, not everything is sacred; Forks High School is being renovated, although the wooden sign will remain for fans.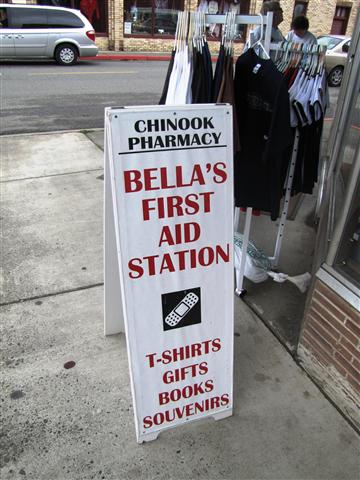 For the groups of black-clad, camera-toting girls roaming downtown, Forks is all about shopping. Every store in town peddles vampire paraphernalia, as a Bella or Edward picture seems to be enough to move anything. The consumerism reaches its zenith at Dazzled by Twilight, a tour company and store that sells Twilight coffee, wine, key chains, figurines, hoodies and bumper stickers that read "I'm in love with a fictional character."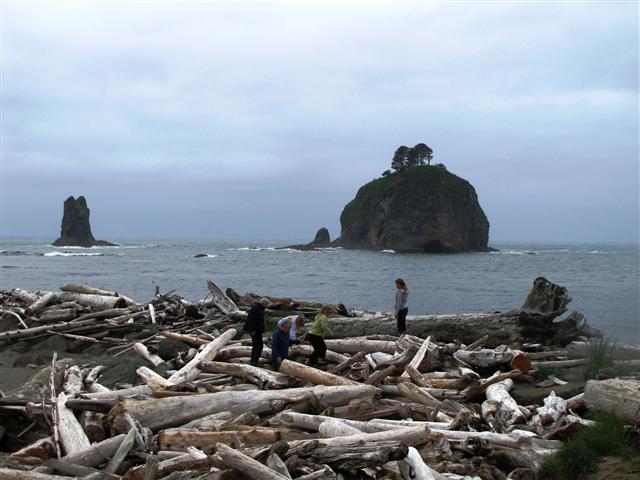 Team Jacob fans should head 20 minutes west to La Push, home of the Quileute Nation. In real life, the Quileutes are known as Wolf Clan, with an origin story that traces the tribe to canines. So it wasn't much of a stretch for Meyer to re-imagine them as vampire-hunting, shape-shifting spirit wolves (although some Quileutes have found the comparison disrespectful, with good reason. Would you want your people to gain international prominence as a bunch of werewolves?)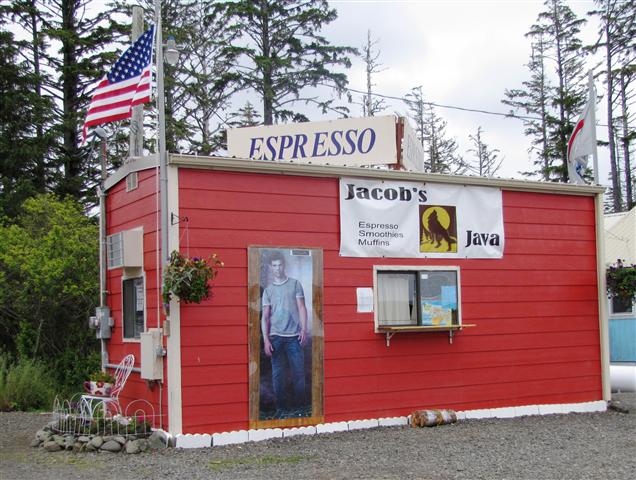 Before Twilight, La Push had a reputation as a low-key coastal getaway. Nature enthusiasts camped along the tree-strewn beaches and surfers braved the rough waves of First Beach. Now the Oceanside Resort has a two-night minimum, the Nation has opened a restaurant and the Lonesome Creek features Bella's Bulletin Board" out front, where fans leave mash notes.
Despite the tourist influx, La Push is not a wealthy community. The Quileutes have traditionally made their living from the sea, and a marina full of fishing boats serves as the town's "downtown." Signs for social service are displayed prominently, and more than one yard featured a car on bricks.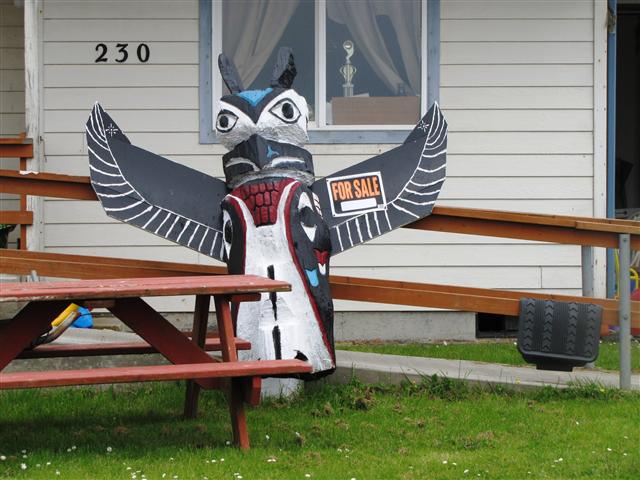 So what is drawing people - mostly young, mostly female - into this depressed area? Part of the appeal lies in the intensity of Edward's love for Bella, which speaks to over-heated teenage hearts. Older women are not immune. As one of my 40-something friends put it, "I take care of my husband and kids all day long. Is it any wonder I respond to someone who would make it all about me?"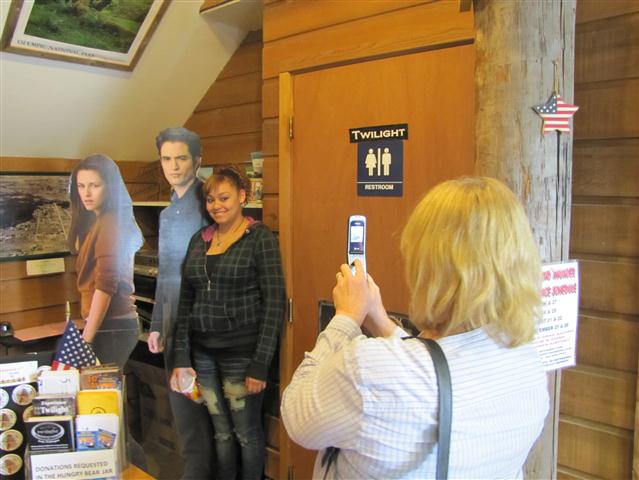 Yet in the end, Twilight tourism is all about community and the personal bonding that occurs around shared passions. During my drive, I saw tweens laughing with their mothers, groups of women snapping photos with their friends. Pilgrimages bring us together, giving us hope that our idiosyncrasies are shared with others. It's communal travel, at its most personal, no matter how silly the journey may seem.