Transgender women were 49 times more likely to have HIV compared to a reference population, according to a new study ontransgender women and HIV.
Data were only available in countries "with male-predominant HIV epidemics," including six Asia-Pacific countries, five Latin American countries, three European countries and the United States.
"The odds ratio for being infected with HIV in transgender women compared with all adults of reproductive age across the 15 countries was 48·8," the researchers state in their findings.
"This is part of a series we've been doing on under-served populations," Baral told The Huffington Post in an phone interview. Of the other populations the team has studied -- including female sex workers and men who have sex with men (MSM) -- transgender women were the least likely to be studied, yet they had the highest HIV rates by far.
Transgender women have been largely left out of the HIV narrative, or they have been incorrectly lumped into other categories, such as gay men, or men who have sex with men, Baral told HuffPost. As a result, many transgender women don't participate in studies, even if given a chance.
"It doesn't seem like it's been a priority for global funding entities to care about the needs of transgender communities," Baral said.
At the same time, treatment programs that attempt to lump transgender women in with men who have sex with men may not take into account trans-specific risk factors. For example, transgender women are almost always the receptive partner in anal intercourse, according to Baral, and a lack of resources for hormone treatments may lead to sharing dirty needles.
The results of the review show that HIV has long been hidden or misclassified for transgender women, and many "continue to endure stigma and discrimination, and can feel socially isolated and [marginalized by society]," according to the study's authors. In turn, this stigmatization and isolation puts trans women at risk for myriad other risks, including depression, sexual abuse, suicide and sexually transmitted diseases.
The study found that while the nature of gender identities varies from country to country, the complexity of identity and the prevalence of stigma is universal, regardless of wealth or region.
"Never mind LGBT equality. There has been very little movement toward trans equality [in the U.S.]," Baral said. "Stigma is universal, how it plays out is universal; that to some extend is one of these emerging messages."
Going forward, Baral said he hopes health care providers and advocates will improve the way they target transgender populations and tailor treatment systems and support networks.
There are signs that at least in the United States, some people are beginning to realize changes need to be made. In 2011, for example, the Centers for Disease Control and Prevention reported it was "developing an HIV-related behavioral survey to monitor current HIV-related risk behaviors and prevention experiences among transgender women."
"People think if you provide services that's enough," Baral said. "You have to be providing, but you also need people to actually seek out those services and use them."
The study was published in the March 2013 edition of The Lancet Infectious Diseases journal.
Before You Go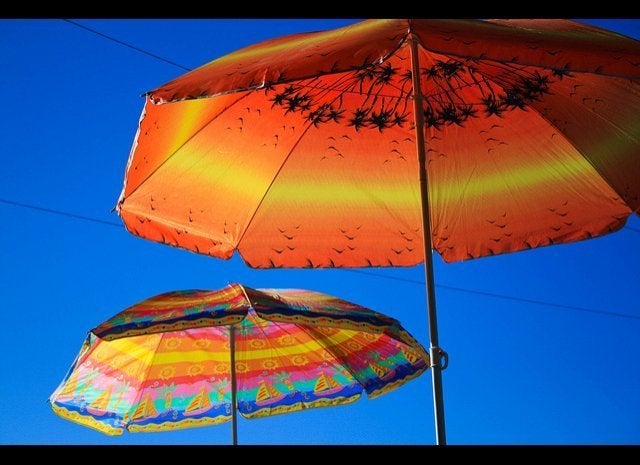 15 Things To Know About Being Transgender By Nicholas M. Teich
Popular in the Community