I usually avoid revealing my secret shortcuts -- preferring to inspire a certain mystique or whim -- but when I need to get out of my current hometown of Rome, I go to Instagram. Like everyone else, my original feed was a rag tag line up of cocktail shots, playground photos, late night blurs, about-to-be-eaten dishes and Roman monuments, contributed by anyone who showed up in my friend directory and yours truly. Somehow, probably shortly between the 19th fried artichoke and red pants shots came the realization that I needed to follow strangers who have no relation to me or to Rome. And then I stumbled across @Samhorine, aka my one-way ticket to New York City.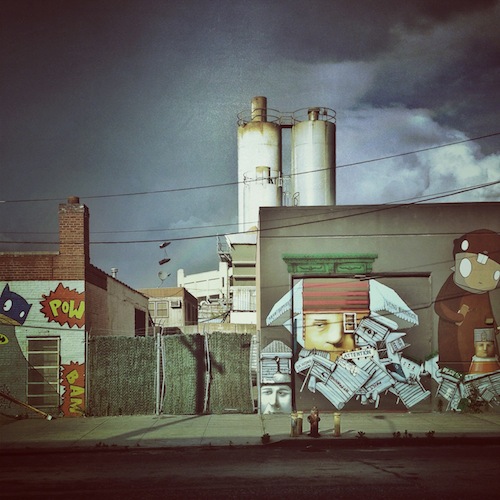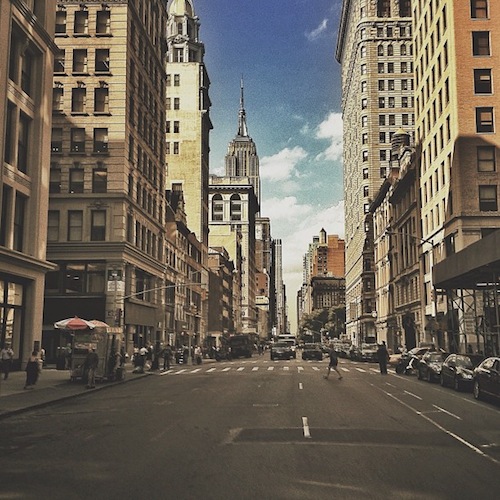 Sharply hued and sometimes sinister, Horine's photos have a New York alter-universe quality that remind me of Cameron Crowe's Vanilla Sky and any Hal Hartley film. Crisp urban portraits of streets and skyscrapers, bodegas and amusement parks, and strangers and friends, Horine's photos are a visual NYC playlist, with Horine himself streaming Jay-Z, Beastie Boys and Liza Minnelli through the camera lens. (I know you were expecting Sinatra, but Horine's scenes have a certain Minnellian theatrical flair.) In laymen's terms, he sends me to New York City every day.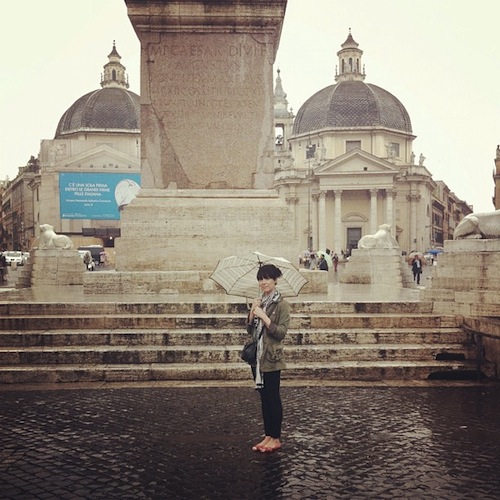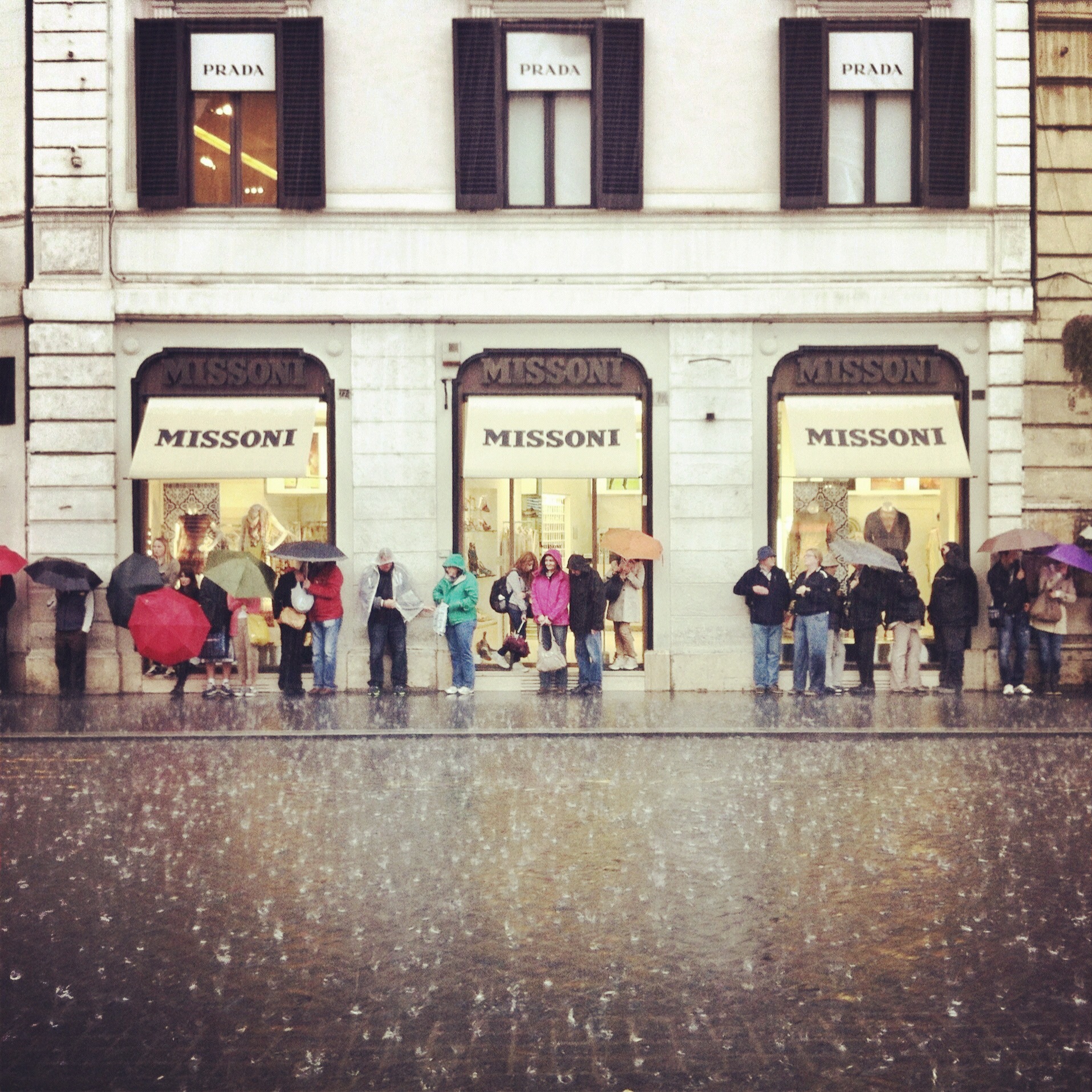 Or not. Sometimes I linger in Rome. Just as with Horine, I fell into @CucinaDigitale's (Nicolee Drake) feed when I was looking to see something different. Ironically, most of Drake's photographs were shot in my front yard, Rome's historic piazzas.
To me, Drake has a sixth sense for the city. She seems to be around for every quintessential Roman moment like posh downpours, sidewalk sashaying and scooter escapes. Every shot has a familiar nostalgia that says "you were here" and makes me want to run around on a scavenger hunt in search of her Rome.
Lately, I've been caught up in Drake's ongoing penchant for Fiat 500s, clever shots of the favorite vintage Fiat which she finds all over the city. When a 500 pops up in her feed, she starkly titles it with single words like "happy," "yellow" or "sorry". But I feel the need to mentally rewrite the title as each shot seems to tap into emotion, in particular exactly how I am feeling.
Could "Personified by Fiat 500" be the birth of a new hash tag?