A deadly pileup involving a tractor-trailer early Saturday morning is likely to shine a spotlight on a recent move by the Senate Appropriations Committee to weaken federal truck safety rules.
Details are still emerging about the crash, which killed comedian James "Jimmy Mack" McNair and critically injured actor Tracy Morgan. A truck driver, Kevin Roper, has been charged with death by auto and four counts of assault by auto in connection with the accident.
According to New Jersey state police spokesman Gregory Williams, the truck driver "failed to observe the slow-moving traffic ahead of him" until it was too late. He swerved in an attempt to avoid the impact, Williams said, but was unable to avoid colliding with a limo bus carrying Morgan and six other people. The crash triggered a pile-up with an SUV, two cars and another tractor-trailer.
Walmart president Bill Simon said in a statement after the accident that one of the company's trucks was involved, and that Walmart "will take full responsibility" if its truck caused the pile-up. The National Transportation Safety Board said it is working with state police to investigate issues in the crash related to commercial trucking and limousine safety.
"There were multiple vehicles involved, so we would like to see what issues are at play in this accident," a spokesman for the NTSB told Bloomberg. "As in all investigations, we will look at the work/rest schedule of the drivers."
It's not clear yet what factors caused the crash, but the tragedy is likely to highlight a move by the Senate Appropriations Committee last week to undermine a federal regulation mandating truck driver rest.
The so-called "restart" regulation was among a number of changes that took effect last summer with the aim of reducing driver fatigue.
The new rules also limit the maximum average work week for truck drivers to 70 hours, a decrease from the previous maximum of 82 hours, and require drivers to take a 30-minute break during the first eight hours of a shift.
The measure was pushed by Sen. Susan Collins (R-Maine). As Bloomberg notes, it still needs to be adopted by the full Senate and reconciled with appropriations legislation drawn up in the House.
According to the Federal Motor Carrier Safety Administration, fatigue is a leading factor in large truck crashes.
In a blog post, FMCSA Administrator Anne Ferro admonished Congress for attempting to roll back some of the new requirements.
"We carefully considered the public safety and health risks of long work hours, and solicited input from everyone who has a stake in this important issue, including victims' advocates, truck drivers and companies," she wrote in the post. "Suspending the current Hours-of-Service safety rules will expose families and drivers to greater risk every time they're on the road."
In testimony to Congress last year, Ferro said the FMCSA estimates the new regulations will save 19 lives and prevent 1,400 crashes and 560 injuries every year.
Before You Go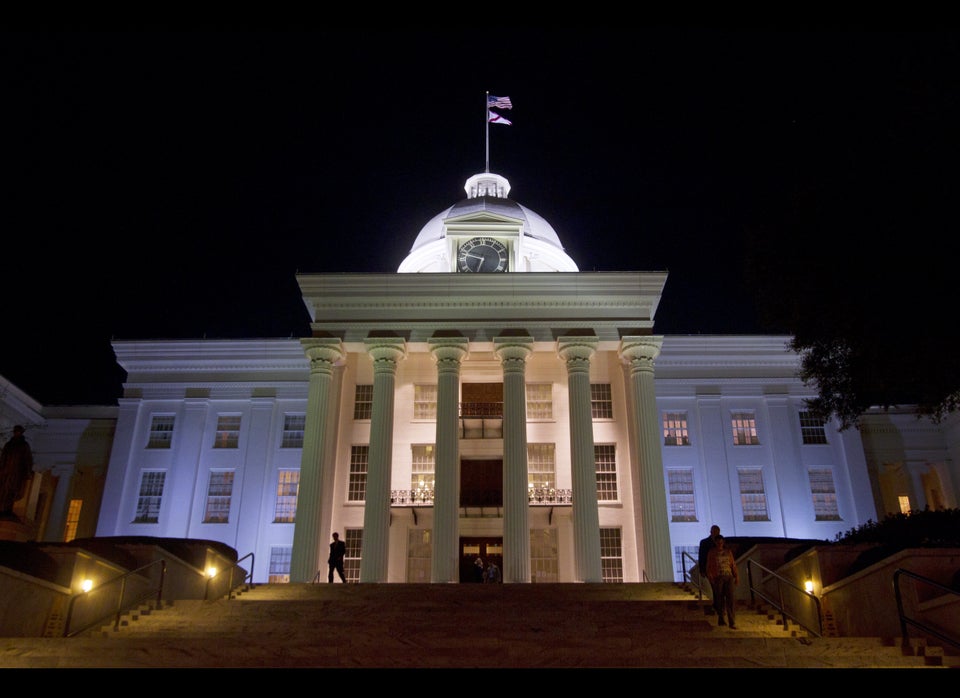 U.S. State Capitol Buildings
Popular in the Community