For someone who claims the world doesn't know much about her, we sure do see a lot of Kylie Jenner. One minute she's fingermouthing for a selfie on Snapchat and Instagram. The next she's at the center of a cultural appropriation scandal. And now, we find out she's five years shy of turning her cosmetic line into a billion-dollar beauty empire. It's not even about keeping up anymore, it's about catching up.
To those brave souls who dare flirt with Kardashian-Jenner overload, the 20-year-old has followed in her older sisters' well-heeled footsteps and scored a reality TV gig all her own. "Life of Kylie," which premiered on E! last Sunday night, promises viewers access to what our social media feeds and the "Keeping Up with the Kardashians" cameras don't show: a look at the "real" Kylie Jenner. And just who is she? Judging by the first two episodes, she's not exactly the most relatable figure. She's someone who feels "so bad" about not taking her Lamborghini out for a spin. She employs a glam squad that doubles as her friend group. She eats McDonald's french fries with pierced nails.
But she's also a young woman who craves a sense of normalcy in an endearing Miley-Cyrus-by-day-and-Hannah-Montana-by-night kind of way. She's a ride-or-die friend with a twisted sense of humor. And she had my eyes glued to the screen for an hour of reality TV that was more fun and fresh than the Kardashian flagship has been in years.
The eight-episode, half-hour docuseries probably won't win Jenner any new fans ― judging by its less than stellar debut it could use a few ― but it does hold surprises for those who haven't yet tired of the family's antics. If you can make it through the standard filler (with the Kardashians, there's always filler) you might just discover Kylie is a bit more self-aware than expected, able to poke fun at herself and low-key the funniest sister in the game. Sorry, Khloe.
Before she pulled off the glow up of the century, Jenner was the self-described "outcast" of the family, popping up here and there on "Keeping Up with the Kardashians" for a dorky aside or to fight with sister Kendall. Back then, her defining feature wasn't her body or her follower count, but a quirky personality that garnered her a sizable following on the now defunct app Vine. It was there that she laid the groundwork for her future social media domination, sharing silly and off-beat videos of herself that provided a much needed counterpoint to the rest of the family's refined glitz and glam.
But then, something shifted. She transformed into the Kylie we know today, with curves that rival Kim's and a pout that inspired the world to risk serious injury. As her popularity grew, she spoke less on social media posts. She dialed up the sex appeal, dialed down the funny and became a commercial entity all her own, essentially scrubbing her personality from her outward-facing image.
"I think I lost a lot of parts of myself ... like my funny side. When I was 14, I used to post all these funny videos all the time [of] just me being super weird and funny and myself," she reveals during a therapy session in the premiere.
With this newfound attention, Jenner also became the target of a spat of online criticism ― some of it warranted and some of it unnecessarily cruel ― pushing her to make a clear division between her public and private personas. She concedes that she's "not totally innocent" when it comes to keeping up an image (ahem, you're on a reality show), but has yet to truly own the privilege her wealth, fame and whiteness afford. The show, unfortunately, is about the life of Kylie, not her education.
"When that started happening, that really affected me, so I was like, I'm not going to show people that side of me anymore," she continued. "I'm kind of putting up a version of myself to the world that isn't fully me."
Where "Life of Kylie" succeeds, however, is in capturing the person who exists somewhere in between the Instagram Barbie and who she really is when the cameras, on an iPhone or otherwise, stop rolling.
That's what makes chronicling Jenner's attempt at a "normal" prom experience over the first two episodes a smart move. In the buildup to the big night, we see Kylie charm her way through surprising an unsuspecting and recently rejected Sacramento high school student. First, she FaceTimes with his mom, learning about her son's struggles in school, and then she walks arm in arm with him to the big dance, joking and flirting with him along the way. We get a sense that Kylie is someone who's just as quick to make a joke as she is to throw out a compliment.
We also see her counsel her best friend, Jordyn Woods, through a blind-date via walkie-talkie and an earpiece, basically acting as the devil on Woods' shoulder. Jenner hilariously berates her throughout the date, screaming expletives into her mouthpiece when Woods claims she has more than one friend. (In case you were wondering, Kylie only has one ― Jordyn.)
"Who the f**k is the second friend, bitch," she yells into her walkie-talkie, as Woods tries not to laugh. "Don't even bother getting back in this car."
I dare you not to at least crack a smile during the exchange.
"Life of Kylie" may ultimately prove to be what its critics say it is, another vanity project to satiate the family's unfettered narcissism, but damnit, she does offer up some mighty watchable reality TV. With the ratings for "Keeping Up with the Kardashians" hitting new lows every season and the family's scandals multiplying like Disick spawn, it very well could become the new KarJenner standard. As the rightful heir to Kim's well-contoured legacy, Kylie is the best chance they've got at continued relevancy with her undeniable charisma and if-Helen-of-Troy-had-an-Instagram kind of beauty.
If she's on a journey to find her authentic self, then who are we to stop her from, well, realizing stuff.

You can be highbrow. You can be lowbrow. But can you ever just be brow? Welcome to Middlebrow, a weekly examination of pop culture. Read more here.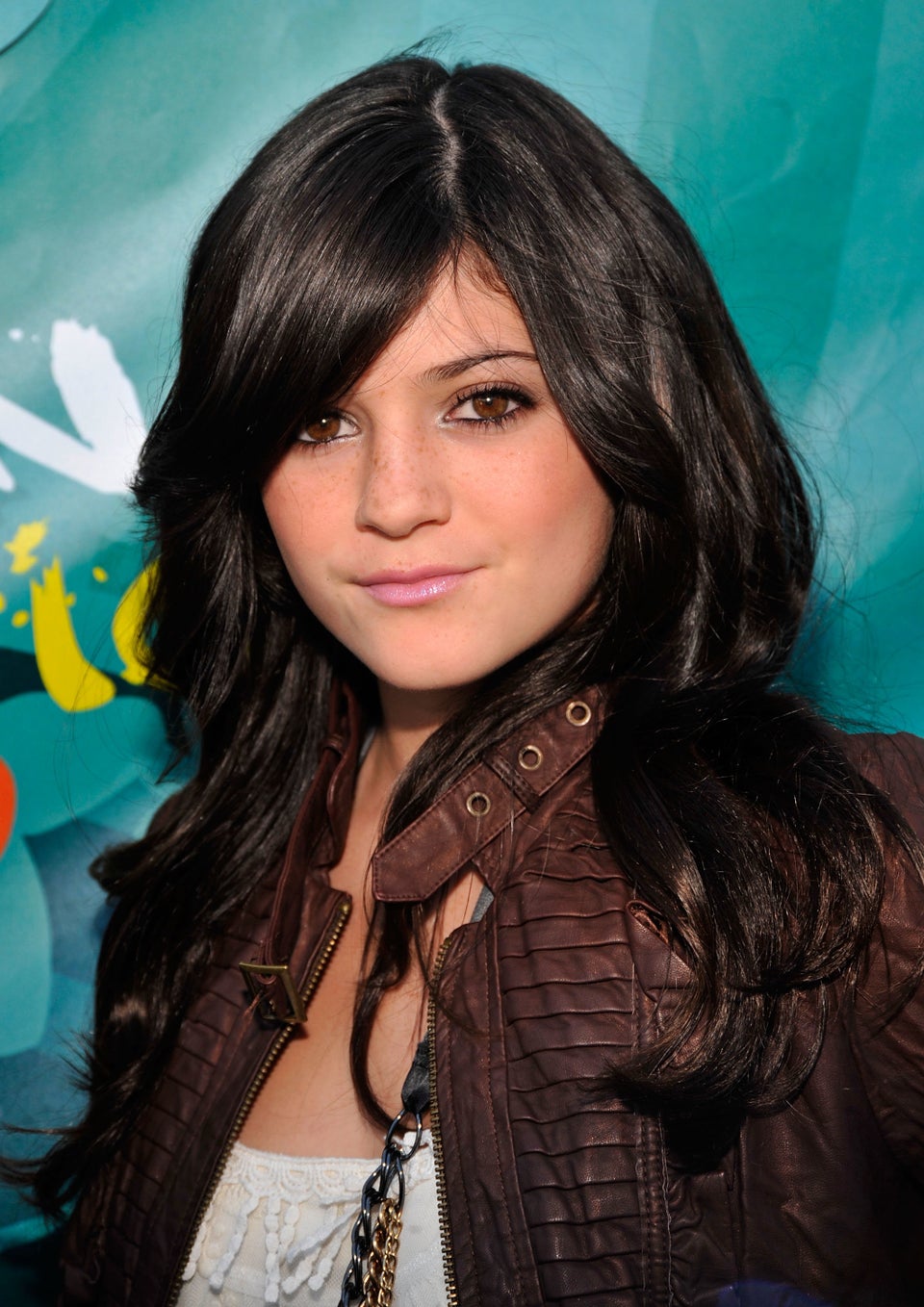 Kylie Jenner Through the Years