Costa Rica is well-known for its lush rainforests, exotic wildlife (such as the White-faced Capuchin Monkey), beautiful beaches and friendly "Ticos," as Costa Ricans are called. Their national motto, "Pura Vida" or "Pure Life" is used so often it is infectious. After a recent family trip there, I realized that it is not just an expression to Ticos, but a promise. "Pura vida" symbolizes a commitment Costa Ricans have made to sustainability and environmental responsibility that is truly encouraging.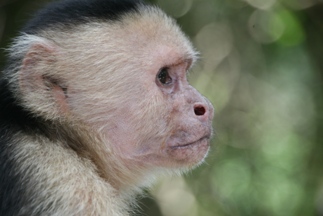 According to the U.S. State Department, Costa Rica gets about 99% of all its electrical energy from clean sources, and the nation is aiming to become entirely carbon neutral by 2021. In addition, they have sought to create a niche for themselves by promoting sustainable tourism. Though still a developing nation, Costa Rica has taken the socially and environmentally responsible stance that their development cannot come by exploiting their natural resources, a move that has so far paid off.
For the small country, (roughly the size of New Hampshire and Vermont combined with a population of 4.3 million people) tourism is big business. Costa Rica's tourism industry makes up almost 70% of their GDP, surpassing the banana, pineapple, and coffee exports for which they are known. What is most inspiring though is that Costa Rica has managed to cultivate their booming tourism industry while at the same time protecting the environment and wildlife that make it so special.

In that vein, the nation has developed a Certification for Sustainable Tourism (CST) which provides incentives for businesses to implement more green, sustainable efforts such as energy conservation, reduction of harmful emissions, the use of recycled or biodegradable products and the like. It is the only certification endorsed by the Costa Rican government and awards hotels "leaves" on a scale of one to five based on their sustainability achievements. The program was heralded by the World Tourism Organization as "one of the programs that is rethinking how tourism is done."
I had the good fortune to witness this program in practice in Manuel Antonio at Arenas del Mar Beach and Nature Resort, where my family and I vacationed. We learned firsthand that luxury and relaxation do not have to come at the cost of the environment. Arenas del Mar has not only received the CST accreditation, but is a 5 Leaf Award Winner. It is easy to see why.
During our stay at Arenas del Mar (www.arenasdelmar.com), which is just outside the town of Quepos and overlooks the Pacific Ocean, we learned that the resort uses many eco-friendly practices. In fact, every staff member we encountered was happy to share knowledge about the resort's sustainability efforts. They include solar panels to heat hot water, chlorine free ionization systems to clean pool water, energy efficient lighting everywhere on the resort, electric cars to reduce carbon emissions charged using solar power, non-toxic, biodegradable cleaning products and more. It was evident that their pledge of sustainability is not just a meaningless gesture as is sometimes the case with hotels trying to appeal to their environmentally conscious customers. Truly everything from the bamboo straws in our tropical drinks made from locally harvested fruits to the roof tiles made from discarded plastic bags from Costa Rica's banana industry are eco-friendly and don't disturb the natural environment. In fact, my husband learned that for every flower that is cut for the enjoyment of the hotel guests, another is planted in its place.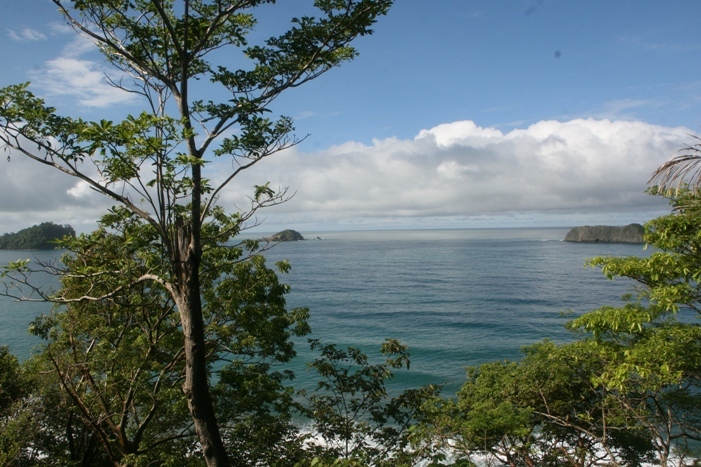 Though Costa Rica is a trailblazer in sustainable tourism, there is still some degree of personal responsibility that is necessary. Often times recycling efforts need to be coordinated by the business itself because the country has not completely standardized waste management practices. In fact, Arenas del Mar staff sorts and drops off its own recycling in order to ensure that it is disposed of properly. This is a lead that can and should be followed by all those living and working in places that do not readily offer recycle-waste pick-ups.

As Arenas del Mar and their amazing staff proved, it is not necessary to sacrifice luxury and five-star feel for sustainability. We left feeling that many resorts in the United States and abroad could learn from Costa Rica's and Arenas del Mar's example.
Related