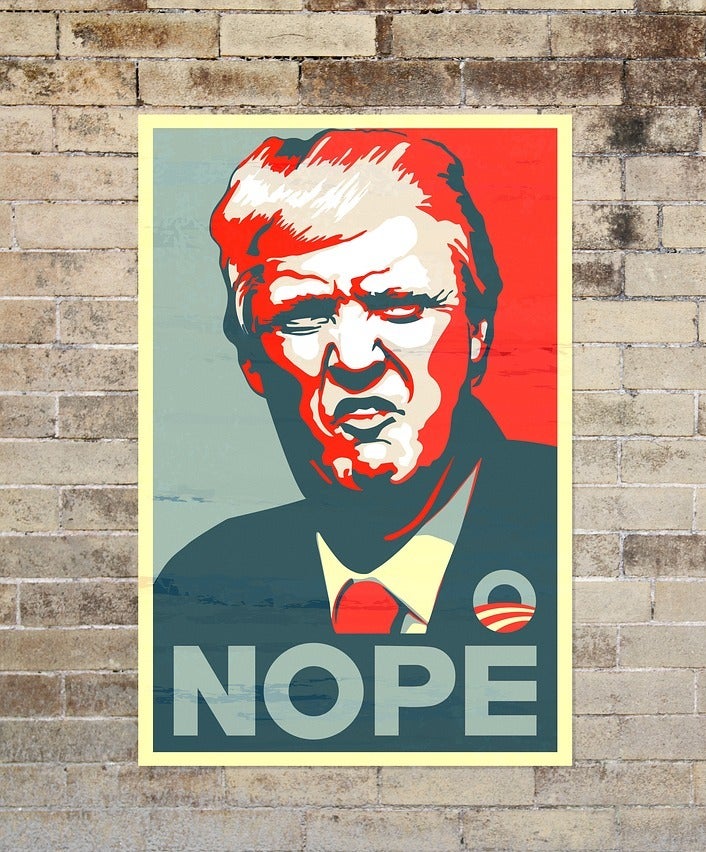 Yesterday, while accepting the Cecil B. DeMille award at the Golden Globes, veteran actress Meryl Streep rebuked Donald Trump indirectly without mentioning him by name.
As reported by the Entertainment Weekly blog, Streep said:
"There was one performance this year that stunned me — it sank its hooks in my heart. Not because it was good; there was nothing good about it. But it was effective and it did its job. It made its intended audience laugh and show their teeth," she said. "It was the moment where the person asking to sit in the most respected seat in our country imitated a disabled reporter. Someone he outranked in privilege, power, and the capacity to fight back. It kind of broke my heart when I saw it, and I still can't get it out of head because it wasn't a movie ― it was real life."
"The performance" Streep is speaking about is when Trump, during a rally in South Carolina in 2015, cruelly and heartlessly mocked Serge Kovaleski, a New York Times reporter with a rare congenital joint condition, as seen in the video below.
Trump, in typical Trump fashion, is today lashing out at Streep on Twitter, denying that he had ever mocked the disabled reporter.
I will let the viewers of the video and readers of this entry be the judge. However, I believe it is obvious—painfully obvious—that Donald Trump was mocking Mr. Kovaleski's condition.
Ms. Streep brings up many good points in her speech. If the president of the United States, or president-elect, heartlessly and cruelly mocks the disabled it is (1) unfathomable and terrible; this is clearly not the type of behavior that should be exhibited by a U.S. president, and (2) it sends a dangerous message to our youth, that such conduct is okay, when clearly it is not.
REAL LIFE. REAL NEWS. REAL VOICES.
Help us tell more of the stories that matter from voices that too often remain unheard.