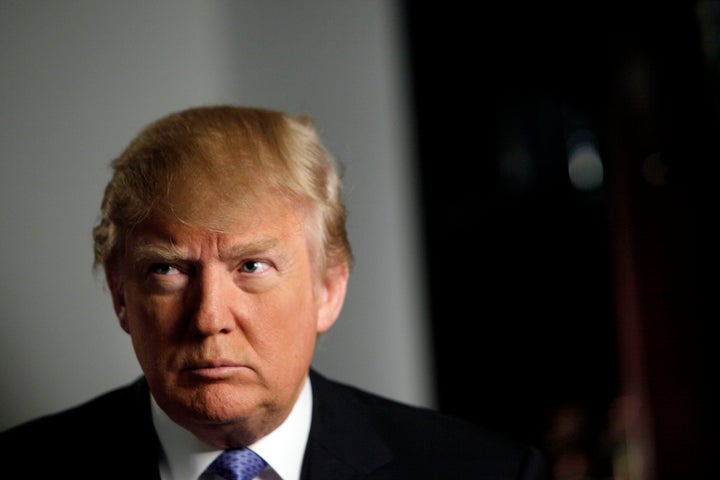 One of the names Trump floated, whom McCain had never heard of, was pollster Tony Fabrizio.
Donald: I'm thinking about it. Tell me, who do you like? Do you like Tony Fabrizio?

Meghan: Yeah, maybe.
"I spent a good deal of time reflecting over the weekend about our talks and the possibility of working together in your potential campaign," read an email obtained by The Daily Caller. "While I've enjoyed the opportunity to get to know each other better and I am flattered by your considering me for your potential campaign, I respectfully decline the opportunity and therefore withdraw myself from consideration."
The DC reports that Fabrizio went on to say that he was hoping to square off with Trump's campaign "on the field of battle," thus "indicating the strategist could be aiming for another possible GOP presidential contender." (Or maybe Tony Fabrizio will literally attack Trump in mortal combat? Either way, this looks like a shrewd move by Fabrizio.)
SO where does that leave Trump? Politico's Maggie Haberman reports that he has also reached out to Kellyanne Conway and John and Jim McLaughlin (the latter two were also namechecked in that Daily Beast interview). Of course, he's not limited to those two. Not by a long shot! As Tanya Somanader notes in Think Progress, Trump is apparently allowed to mention his campaign on Celebrity Apprentice:
Trump has said he will address his candidacy during the show's finale on May 22 -- a move many attribute to flagging ratings rather than political ambition. But last night, Trump may have pre-empted himself -- and slid around FEC rules -- by polling his once-famous contestants on whether he should run for president. After securing singer Meatloaf's and TV personality Star Jones's endorsement, Trump issued a ruling that anybody who would not vote for him "would immediately be fired because they're stupid":

TRUMP: Good morning. Everybody is saying I should run for president. Let me ask you a question. Meatloaf, should I run for president?

MEATLOAF: Absolutely.

TRUMP: Now you would definitely vote for me.

MEATLOAF: I would vote for you, I would help you with your campaign.

TRUMP: Ok, I thought so. What do you think Star? You're a political analyst.

JONES: Of course, I'm right here now, ready to roll.

TRUMP: Who would not vote for me?…I would say anybody that raised their hand would immediately be fired because they're stupid.
So there you have it. Trump's campaign will employ the talents of veteran strategists Kellyanne Conway or the McLaughlins. Or Star Jones, who is a "political analyst." Or Meat Loaf. (Also, I like this campaign slogan: "Vote for me or you're stupid.")
Calling all HuffPost superfans!
Sign up for membership to become a founding member and help shape HuffPost's next chapter