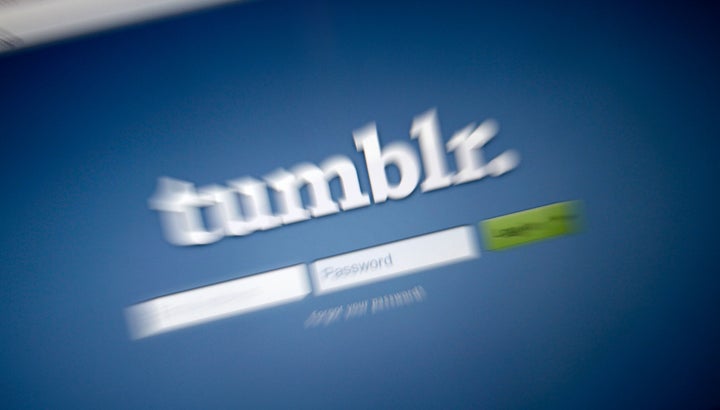 Until now, Tumblr's policy did not specifically address blogs that promote the acceptability of self-harming practices such as eating disorders, self-mutilation, and suicide, but the new policy would place strict limits on this type of content.
Tumblr wrote in a post on its staff blog: "We are deeply committed to supporting and defending our users' freedom of speech, but we do draw some limits. As a company, we've decided that some specific kinds of content aren't welcome on Tumblr."
Tumblr has reached out to its own community for input on their proposed course of action, which includes public service announcements that would direct readers to organizations for counsel, such as the National Eating Disorders Association and the National Suicide Prevention Lifeline.
The new content policy, slated to go into effect next week, would operate on two levels. First, it would prohibit the active promotion of self-harming practices. Tumblr states:
Don't post content that actively promotes or glorifies self-injury or self-harm. This includes content that urges or encourages readers to cut or mutilate themselves; embrace anorexia, bulimia, or other eating disorders; or commit suicide rather than, e.g., seek counseling or treatment for depression or other disorders. Online dialogue about these acts and conditions is incredibly important; this prohibition is intended to reach only those blogs that cross the line into active promotion or glorification. For example, joking that you need to starve yourself after Thanksgiving or that you wanted to kill yourself after a humiliating date is fine, but recommending techniques for self-starvation or self-mutilation is not.
Blogs that currently share this type of content would be given a brief grace period to either edit their posts or remove them from the site. Secondarily, the site would begin to display public service announcements alongside search results for keywords related to self-harm, such as "proana," "thinspo," "thinspiration," "purge," "bulimia," "anorexic," and so on.
The language of the PSAs would be along the following lines: "Eating disorders can cause serious health problems, and at their most severe can even be life-threatening. Please contact the [resource organization] at [helpline number] or [website]."
Responses on Tumblr so far have been mixed. Some have applauded the decision, while others have expressed concern and anger over the proposed monitoring of these communities. One user wrote: "Tumblr is the only place I can express myself. It's the only place where I feel like people understand and that I feel like I can get through this. If they take this away from me, I'll have nobody."
Tumblr's announcement comes at a pivotal moment when eating disorders have become a topic of national conversation. Anorexia among teen boys, pro-anorexia blogs on Tumblr, and the growth in incidences of eating disorders among middle-aged women are topics that have recently made headlines. National Eating Disorders Awareness week, which begins next Monday, also serves as a reminder of the seriousness of anorexia and bulimia.
How do you feel about Tumblr's new content policy? Share your thoughts in the comments below or tweet @HuffPostTeen.
Related
Popular in the Community