An epicurean delight hidden in Italy's Piedmont region, known initially for the car industry, is slowly emerging as a foodie magnet with some dedicated residents putting it on the international cuisine map.
I discovered Turin (Torino in Italian) last year on a business trip and wrote about its treasures and was happy to return this month on another such journey to get a feel for its foodie delights thanks to Lucia Hannau, founder of Turin Epicurean Capital 2017, a delightful event in its fourth year.

"The event is three days: one day is the cooking class - that's a long activity – and we have a talk show every day for about an hour and then there's the activity," she said. "One of the three activities is the dinner, and when there's the cooking class, it's the cooking class and the dinner."
Hannau and a group of passionate local cohorts have been promoting their city as a center of refined cuisine, first-class wines, and distinctive cultural tourist attractions for several years. But food is the main focus.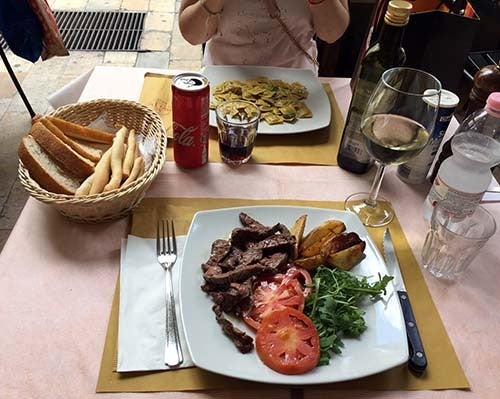 The ones I met were Chiara Ferrua Magliani, executive adviser to Executive Hotel and Suites (and the main force behind Lavazza coffee in Italy), Fabio Borio who runs Hotel Genova, and Cecilia Garetto, who manages Hotel Genio.
All three hotels are part of the Best Western chain and offer rooms to visiting speakers/guests at the event. Their old world hospitality, charm, and attention to detail make guests feel right at home.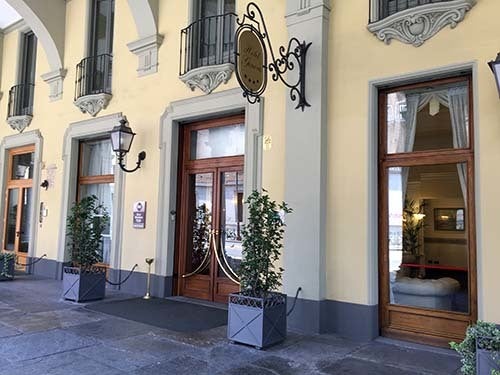 "We started with rooms and then I suggested we add tour guides this year," said Borio. "It's very important to support this event because it's a way to also highlight different aspects of the locality."
Hannau keeps fans and followers up to date through her blog and Instagram account - the latter a gallery of attractive sites, delicious dishes, snacks, desserts and beverages.
"After 2006, the Winter Olympics, everything changed, so a lot of foreigners came to Turin and discovered a very nice city and this was only the beginning," said Ferrua Magliani, adding that 20 years ago it was just an industrial hub.
Also on hand at our meeting were chefs Marco Giachello and Margherita Frari whose cooking classes added that special touch to Turin Epicurean Capital 2017 in June.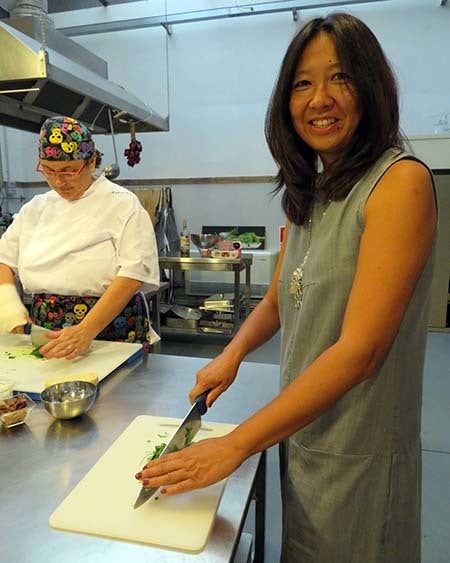 "I like to cook natural foods with ingredients from the countryside that we buy directly from farmers," Frari said. "It's also important to teach new generations what real Italian food is; it's not only pasta and spaghetti, but we also have a lot of different kinds of protein products."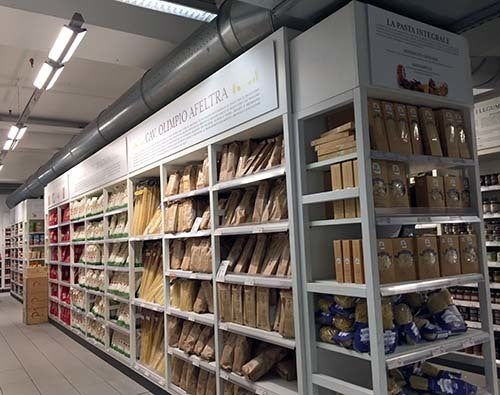 Whoever comes to Turin, Frari noted, becomes familiar with typical traditional food, can understand the population, and appreciate the place, so her contribution to workshops and her regular cooking classes help reinforce the tradition.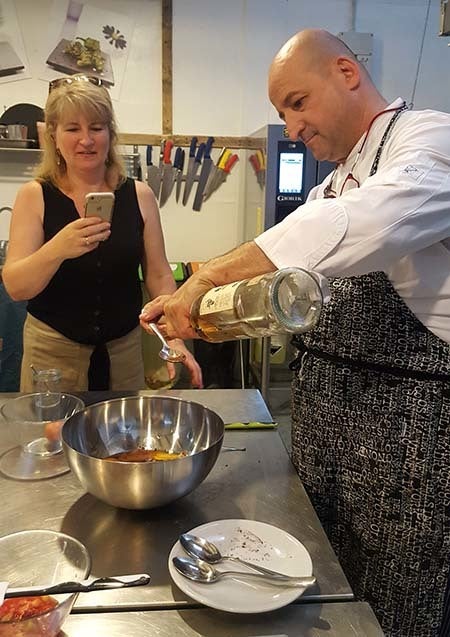 I asked Giachello what his favorite dish to cook was. His reply: "Every chef says it's the next one I'm making."
His love for cooking came from having spent summers as a youngster with his grandmother in the Langhe region where there was a vineyard and little orchard and where he saw first-hand how dishes were prepared from homegrown ingredients.
The epicureans suggested I come back during truffles and chocolate seasons. Piedmont is famous for its truffles and refined chocolate making apparently dates back a few centuries culminating in a late winter festival in the city center.
Another Turin distinction is the ability to linger over meals.
"Slow food was born in Torino," said Hannau. "It started in Bra, a little town in Langhe."
A major attraction is that Piedmont is wine country, Hannau added. Every area is a wine district and there are three major wine varieties there.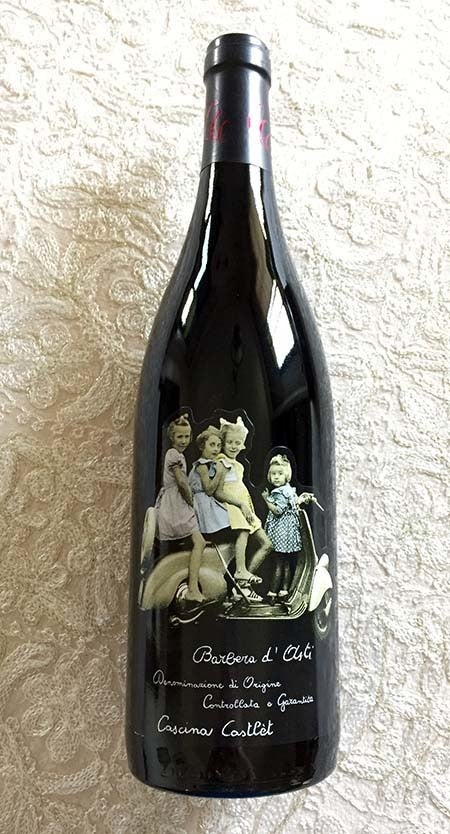 I tried some and Fabio Borio surprised me with a nice gift - a bottle of sparkling Asti wine.
Adding to its credit, the city of Turin is where "espresso" began, according to various reports . Lavazza coffee, used in making espresso and other variations of the brew, is also a Turin native.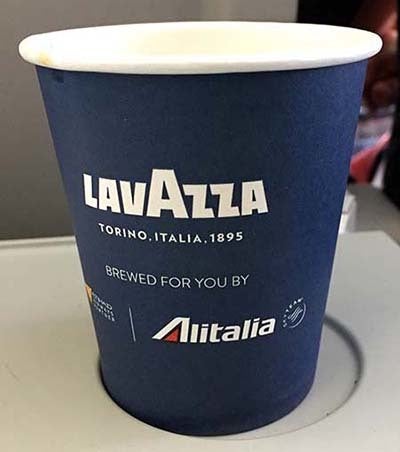 An accompanying pleasure is the air light oblong crunchy savoiardo (savoyard) cookie whose top is rolled in sugar and eaten with coffee or ice cream.
It was created by a pastry chef at the court of the Savoy rulers - their capital became Turin after having been moved from Chambéry, France, in 1563 - as a welcome gesture to the visiting French king.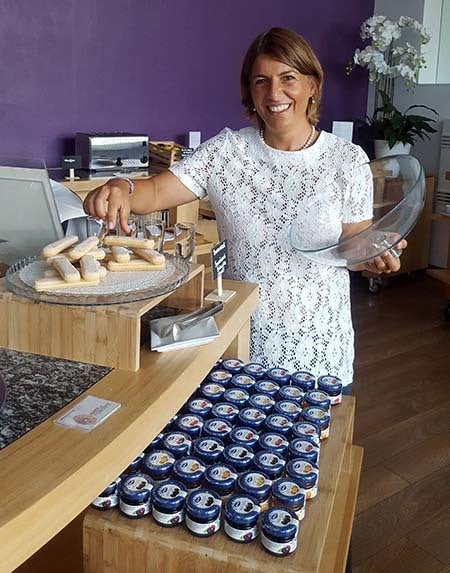 The savoiardi (plural) became Piedmont's royal cookies and have reigned ever since.
Turin is famous for at least 15 types of cookies, according to Hannau. She and I enjoyed delectable gelati at Fiorio café, an iconic spot founded in 1780 serving a buffet of Italian specialties as well as cakes, cookies, ice creams and coffees of all types, after a nice long lunch elsewhere.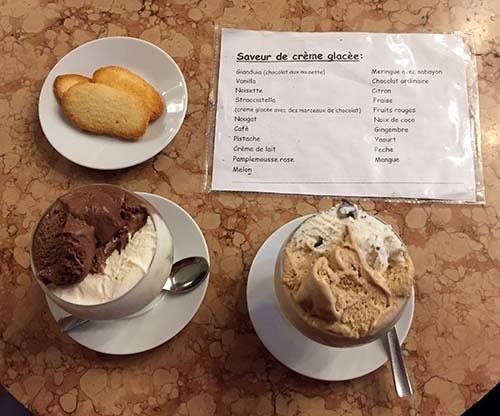 What's fascinating is that all the promotion of this low-key destination – the new but less commercial Tuscany - has been carried out through social media, with Hannau at the helm, thereby reaching a larger audience than standard advertising.
Needless to say, one couldn't be surrounded by such a wealth of tasty foods without carrying back a load of them but it was tricky selecting items that wouldn't spoil en route given a record-breaking heat wave that enveloped Italy.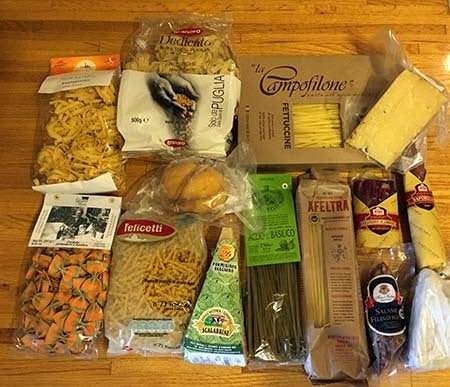 So I chose a variety of non-fresh or frozen pastas – still very light and fine tasting – excellent Pecorino, Parmigiano Reggiano, Toma and Bra cheeses, two kinds of salami and a dried meat similar to Bresaola.
Related
Popular in the Community