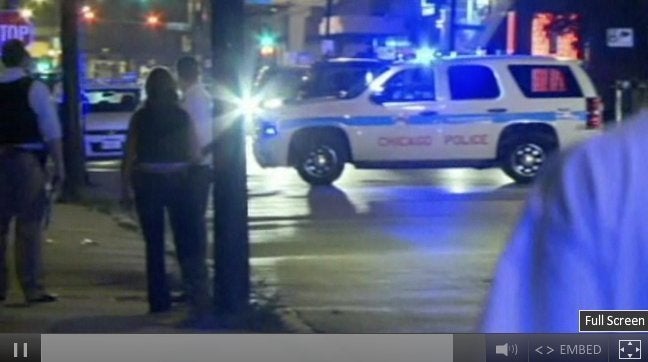 Chicago Police Supt. Garry McCarthy held a press conference outside of Stroger Hospital early Tuesday, where two Chicago police officers were being treated for gunshot wounds after they allegedly witnessed a drug deal on the city's West Side.
The Chicago Sun-Times reports that the two 29-year-old officers exited their vehicle after apparently witnessing a drug deal near South Karlov and West Wilcox. One of the suspects involved in the alleged drug deal shot both officers before fleeing the scene.
McCarthy told reporters that one of the officers suffered a graze wound to his head and a wound to his bicep. His partner reportedly has a bullet lodged behind his left ear, but both men are expected to recover.
"It was a very serious wound, but you know what, God was with us tonight," McCarthy said. (Scroll down for video)
Fraternal Order of Police spokesman Pat Camden told NBC Chicago that violence is increasing citywide--and said Monday night's shooting was the "fifth or sixth" officer-involved shooting in the past 72 hours.
The Sun-Times reports that the department is talking to a "person of interest" in the incident, but no arrests have been made. Meanwhile, a manhunt continued in West Garfield Park Tuesday morning.
WATCH NBC Chicago's footage from the scene and McCarthy's press conference here:
Related
Popular in the Community