Mention "Tyke the elephant" to anyone who lived in Honolulu 20 years ago and chances are they'll shake their head and talk about what a dark moment it was in their city's history.
Tyke, a 20-year-old female African elephant, was in Honolulu with Circus International. On August 20, 1994, during the show, Tyke entered the ring at the Blaisdell Arena, kicking around what looked to audience members like a dummy. "We thought it was part of the show," one witness told the Honolulu Star-Advertiser.
They soon realized the supposed dummy was a severely injured groomer. Panicked, audience members fled for the exits. Tyke went on to fatally crush her trainer -- who was trying to intervene -- before fleeing the arena herself.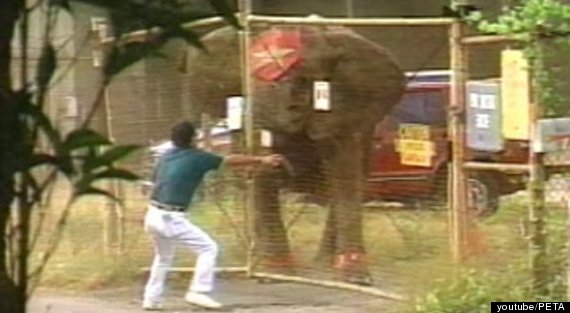 For nearly 30 minutes, Tyke ran through the streets of the Kakaako neighborhood's business district at rush hour, nearly trampling circus promoter Steve Hirano when he tried to fence her in. It was a foot chase between her and the Honolulu police, who eventually shot her 87 times before she succumbed to nerve damage and brain hemorrhages. People watched aghast from their cars, apartments and the sidewalk.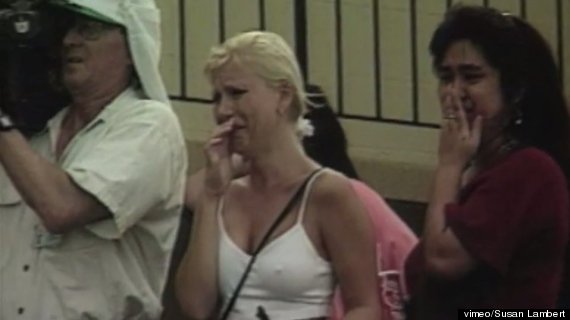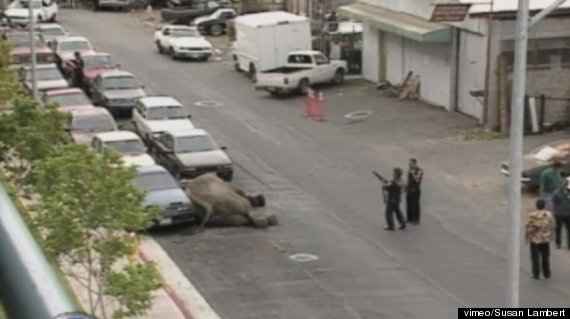 Twenty years later, witnesses still remember it vividly, and the attitude in Honolulu toward animal-driven circuses is distrusting. No circus elephants have performed since Tyke, even though there is no prohibition against it.
As the world saw 20 years ago when Tyke lashed out and died bellowing on the street, forcing frustrated animals to perform in circuses can have deadly consequences. PETA supporters and kind people around the world will be relieved to hear that the Moscow International Circus is putting safety and kindness first and going animal-free in Hawaii.

What can you do? For starters, PETA encourages you to avoid supporting any circus that includes animals and provides a list of animal-free circuses, as well as a list of things you can do if the circus comes to your town.
WARNING: The video below is extremely graphic and shows footage from Tyke's deadly rampage and public death.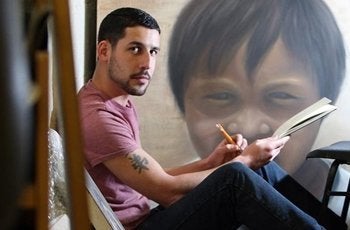 Peta's sexiest vegans 2014
Popular in the Community