NBC only has one photo in its hands, and this photo represents the person that is still in the running to become the host of "America's Got Talent." Nick Cannon, please immediately return to your apartment, pack your belongings and go home.
After teaching the world how to smize for 22 cycles of "America's Next Top Model," Tyra Banks has been tapped to replace the "Drumline" star as the host of the reality competition series.
"America's Got Talent" judge Howie Mandel broke the news on social media Sunday with a warm welcome to Banks from the rest of the "AGT" crew, which includes Mel B, Heidi Klum and Simon Cowell.
Banks later confirmed her new role with a tweet and a series of filtered but peak Tyra poses on Snapchat. Hey, you can take the girl out of "Top model," but ...
After eight seasons of hosting, Cannon announced his exit from the franchise amid controversy over a racially charged joke he told in a stand-up special last month. According to Cannon, executives at NBC threatened to terminate his contract after he "disparaged the brand."
"I find myself in a dark place having to make a decision that I wish I didn't have to, but as a man, an artist and a voice for my community, I will not be silenced, controlled, or treated like a piece of property," Cannon wrote about his departure.
"Not to get too detailed but this isn't the first time executives have attempted to 'put me in my place' for so called unruly actions. I will not stand for it. My moral principles will easily walk away from the millions of dollars they hang over my head."
Banks made her return to reality TV this year on "The New Celebrity Apprentice," where she acted as an adviser to host Arnold Schwarzenegger. The former governor announced he was leaving due to the franchise's "baggage" after President Donald Trump repeatedly mocked him and the ratings. Hopefully, Banks' new hosting gig won't attract so much attention from Washington.
Before You Go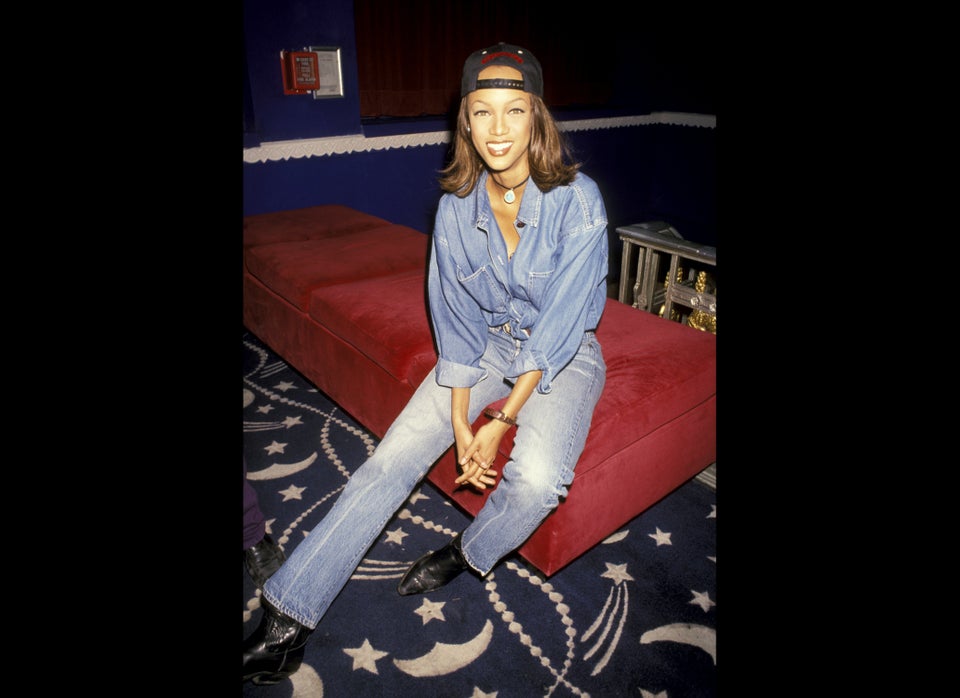 Tyra Banks Style Evolution