The actor/model made a guest appearance in the futuristic clip ― shirtless ― riding a Ducati motorcycle, with a redheaded Spears on the back of his ride. Thirteen years have passed since it was filmed, but Beckford will never forget the last-minute call he received the night before, asking him to star alongside Spears in the video. 
"That was so crazy ... I was on my way to my own birthday party," the actor/model told The Huffington Post at Build Series. "I had to leave my own birthday party early, jump on a plane ― and I was intoxicated. As the young people say ... lit?! Yeah, buddy! I was like, 'They're not letting me on the plane.' I literally had to put the second bottle of vodka down, and was like, 'I gotta get to the airport.' My friends rushed me there and I had my bag and everything. And I was like, 'How do I smell?' And they were like, 'Whew!' So I was like, 'Give me some cologne.' So I sprayed it on and got on the plane." 
And the hustle didn't stop there. 
"I literally went to set from the airport and shot that whole day," Beckford recalled. "And Britney and those guys had a cake come out for me and everything, so that was sweet."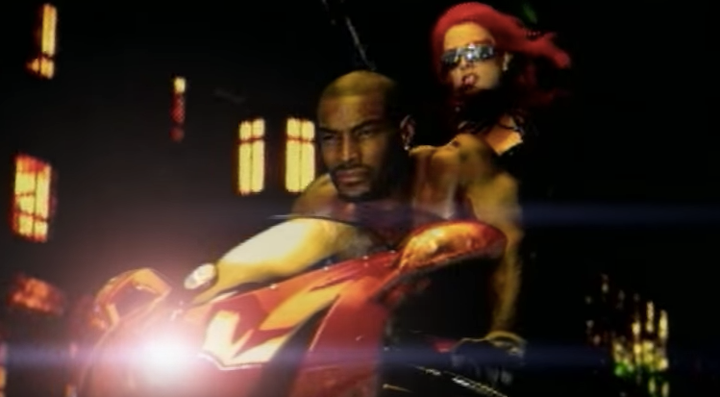 Beckford described Spears as "very cool," adding, "She's a lot of fun. She's also a Sagittarius like me. We like to support each other."
Speaking of supporting each other, the two remain friendly. Beckford says he's checked out Spears' Las Vegas concert residency and that she attended the Chippendales show at the Rio in Vegas, where he has served as a celebrity guest host. Beckford is about to return to Vegas to begin another guest-hosting stint at Chippendales, starting on Thursday.  
For more from our interview with Beckford, check out the video below.

Hit Backspace for a regular dose of pop culture nostalgia.
REAL LIFE. REAL NEWS. REAL VOICES.
Help us tell more of the stories that matter from voices that too often remain unheard.
BEFORE YOU GO