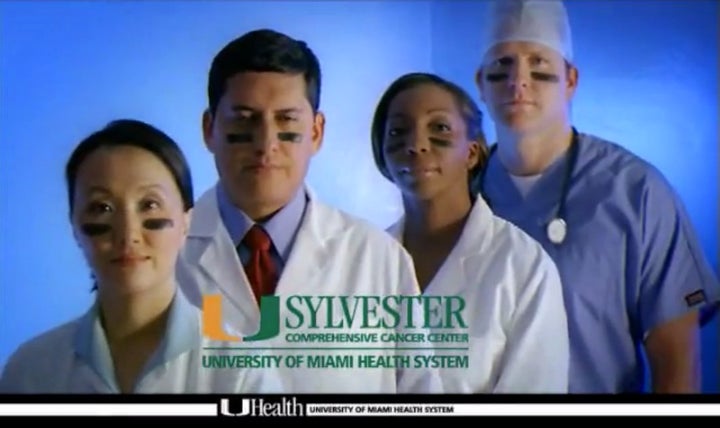 For three years, hundreds of expensive syringes loaded with life-saving cancer drugs disappeared unnoticed from the shelves at the University of Miami's Sylvester Comprehensive Cancer Center.
He's pleaded not guilty to charges of four counts of grand theft, two counts of trafficking in contraband prescription drugs and one count of dealing in stolen property.
Pacheco allegedly mainly stole the drug Neulasta, which is a high-priced drug used by cancer patients to ward off illness by increasing white blood cell counts and goes for $2,600 per dose, according to the MiamiHerald. Video surveillance footage from the cancer center shows Pacheco slipping boxes of the drug from its refrigerated storage into his lab coat.
Watch the video footage below
Pacheco, who is in his mid-50s, bought a $56,000 BMW without a loan, according to the Herald. A Sylvester Center human resources representative told HuffPost in a phone call that she could not release Pacheco's salary as a UM employee without a formal request faxed from a prospective employer. However, investigators told the Herald he was living well beyond his means.
In addition to finding video surveillance and a BMW, investigators searching Pacheco's home also discovered more cancer drugs valued at over $700,000.
In a statement last week, the UM Miller School of Medicine said rampant theft of pharmaceuticals is a national problem and UM had tight controls at several of its pharmacies, but controls at the cancer pharmacy 'failed to quickly detect the employee theft of expensive non-controlled substances, actually life-saving chemotherapy drugs for cancer patients. As soon as the theft was detected, physical security and inventory controls of pharmaceuticals at Sylvester were reviewed and strengthened.'
Related
Popular in the Community