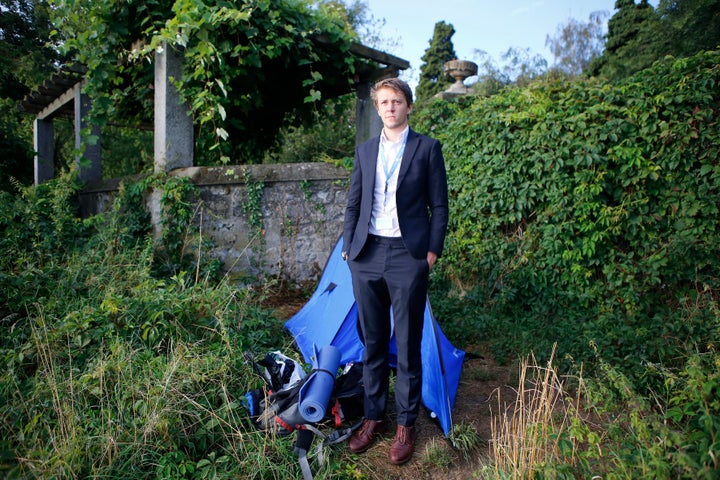 Think your unpaid internship is bad? The high cost of living in Geneva drove this United Nations intern to camp in a city park. 
It's been a soggy experience. "I didn't choose the most waterproof tent in the store," David Hyde told the Tribune de Genève. The 22-year-old New Zealander began his unpaid internship at the United Nations two weeks ago, but found he couldn't afford to rent a place to live. 
That's hardly surprising. Geneva is the fifth-most expensive city in the world for expatriates, according to the Mercer Cost Of Living Survey. 
A photo of Hyde standing in a pressed suit next to his tent went viral, and drew media attention to his plight. 
Many U.N. agencies do not pay their interns, according to the Guardian. "The U.N. was clear about their intern policy from the start: no wage or stipend, no transport help, no food allowance, no health assistance," Hyde told reporters.
He also said he only got the job after telling the organization that he could support himself. "Call me young and call me idealistic but I don't think this is a fair system," he said. 
Hyde's mother told a New Zealand outlet that she had no idea her son was living in a tent, though she expected he'd reject offers of help. "Knowing him he'll probably make a point of staying in the tent," she said. 
"I just want to make it clear that no person forced me to sleep in a tent, but rather my circumstances and the conditions for this internship made it the only real possibility that I could see," he told reporters.  
Calling all HuffPost superfans!
Sign up for membership to become a founding member and help shape HuffPost's next chapter