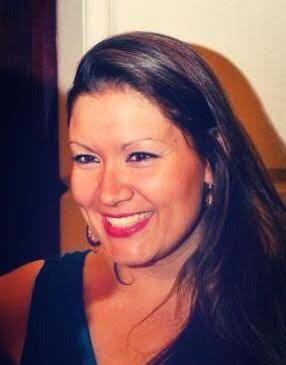 Noëlla Richard leads UNDP's global work on Youth in the Bureau for Policy and Programme Support in New York, in charge of the coordination of UNDP's work on Youth, and the co-chair of the United Nations Inter-Agency Network on Youth Development for 2015-2016.
She previously served in UNDP's Democratic Governance Group as Special Assistant to the Director, and as Democratic Governance Specialist, co-leading UNDP's Global initiative on Gender Equality in Public Administration.
Prior to UNDP Headquarters, Ms. Richard worked for the Permanent Mission of France to the United Nations, UNESCO, the Global Business Coalition on HIV/AIDS, TB and Malaria, the French Ministry of Finance, the Paris Economic Council for Sustainable Development and UNDP Country Office in Morocco.
Ms. Richard was educated in France, Morocco, Spain and Argentina. She graduated from the Institut d'Études Politiques 'Sciences Po' in Paris and holds a second Master's degree in Development, International Cooperation and Humanitarian Action from Sorbonne University.
Noella joins me from New York, and we discussed the 70th session of the UN General Assembly, the #SDGs, and much more. I hope you enjoy our conversation.
#UNGA: The 70th Session of the United Nations General Assembly
Noella: Hi Ebenezar, thank you for having me. Yes, I am certainly very excited about this week and about this whole year in fact! 2015 has been a really busy and interesting year so far. A lot of milestones on youth and development, youth and peace. This is certainly a historic moment.
As far as I am concerned, this will be the 9th General Assembly session that I participate in, and I really see that it gets better every year. Many fascinating conversations, a lot of social media interaction going on. And the process is getting more and more inclusive, with many young people participating. A lot of tweets calling for action, good discussions around the implementation of the goals. It is really interesting and we have a great programme for events and side-events.
Noella: We've been involved for quite some time with youth empowerment and youth engagement. Going back to this particular week, a number of events are going to focus on Goal 16, which is closely related to the youth work. The inclusion of Goal 16 is something that we should all celebrate; It's about people and inclusive societies, it's about effective and accountable institutions, and really about bringing all the relevant stakeholders on board to decide on, and to contribute to the implementation. Goal 16 is really critical to all the other goals.
We have a number of events that we are organizing and on youth specifically. Yesterday, 22nd September, we participated in an event at Columbia University on Youth for the SDGs. We are also co-hosting a high-level event on "Youth as Torchbearers for the Sustainable Development Agenda" on Sunday [27 September], with our Administrator, Helen Clark, the Crown Princess of Denmark, Justine Greening, UK Secretary of State for International Development. Will also participate the ministers from Rwanda, from Sierra Leone, the Secretary General's Envoy on Youth, the President of the General Assembly, and a lot of great partners and colleague. Discussions will focus on the implementation, the monitoring the goals and including youth in the accountability.
In UNDP, we have a Youth Strategy that we launched last year, and we see young people as partners for change. We focus on 3 main areas, youth in governance, youth in employment, and also youth in peace building and resilience-building.
We have a number of activities at the country level, for instance in Brazil we promote mentorship programmes for young women to connect with political leaders. In Palestine, we have engaged people in assessing the performance of public services as part of local youth councils. In Colombia, we had had quite a ground-breaking moment when we supported the inclusion of young people in the peace process; for the first time, young people were involved sharing their stories, at the table with members of different armed groups. In Asia-Pacific we promote the "Purple my School" campaign to promote safe spaced for LGBTI students. Many of our initiatives on the ground are paving the way for youth engagement in the implementation of the SDGs and and are relevant to Goal 16, or the Goal 5 on gender equality, etc. We also have some global initiatives in the pipeline, which are certainly relevant to the SDGs, such as the UNDP Global Project on Youth for Development and Peace, currently being developed, activities related to youth and political participation, in particular the formation of a network of young parliamentarians, and also the innovative work on youth and peacebuilding following up on the Amman Youth Declaration. If you haven't seen it yet, I strongly recommend that you read it! This Declaration is strong and calls for the recognition of the positive role young people play in peacebuilding.
The work on indicators for the SDGs is not yet over, so we're also working on developing youth-focused indicators, and consulting on how we will engage young people in monitoring and in reporting. You can have a look on our twitter as well, @UNDP4Youth for more information.
UN Inter-Agency Network on Youth Development
Noella: I have been co-chairing this network since March 2015, and I am assuming this responsibility for one year. It's a very interesting space because from an informal sort of knowledge exchange platform, the network has evolved into a mechanism for the coordination around youth-related issues within the UN. It is also a space where we promote partnership with youth organizations. We coordinate amongst UN entities, and have many partners to collectively work on strengthening the UN youth agenda.
We also implement the first System-Wide Action Plan on Youth that was mandated by the United Nations Secretary-General at the beginning of his second mandate. We also organize a number of events, and support country and regional-level coordination through the establishments of networks and platforms on youth.
Growing up and Working in the International Development Sector
Noella: I was born in France, and then my family moved to Morocco. I grew up in a very international space, in the hotel that is run by my wonderful parents. My decision to work in the field of International Development was taken at an early stage, through volunteering and internship experiences, and through my studies in Political and Social Sciences and International Affairs. I started studying Arabic when I was 7, and at that time I wanted to become an interpreter at the UN--so working here was already my childhood dream. (Laughs)
Anyway, 15 years later I interned at the UN Secretariat, and then started working for the UN system, and in New York, in different capacities. I have always wanted to contribute to inter-cultural exchange, effective public policies, the promotion of peace and human rights. I wanted to work hard, shake things up and evolve in an international setting. I guess I'm a great fan of the UN, and I feel blessed to have had people along the way to inspire me and mentor me.
The Role of Youth in Actualizing the New Development Agenda
Noella: It's very straightforward, their role is absolutely critical. It's extremely important for young people to remain organized, to remain involved, but also to be bold and ambitious in championing the agenda. That also means they have a role to play in holding us accountable, holding their national governments accountable, holding all relevant stake holders as well accountable.
We have to provide support to the youth. We cannot just say: "Here it is, this is for your generation, be happy and manage." I mean, this would not work! We really still collectively have to ensure inclusive participation. When you talk about youth, you have to remember that it's not a homogenous group. It's not just the elite-that-can-attend conferences. We have to be very mindful of inclusion at all levels. I'll say to young people, reach out to the UN. We're here to support. Knock at the doors, we're always happy to facilitate and provide formal spaces for you to engage.
I would also say that youth participation is not a favour, it's a RIGHT! You have to claim it and organize yourselves to be part of the monitoring and the implementation, and be strong and credible actors in all the work that needs to happen now.
We're here, and we're happy partner, so let's do it! ___________________________
Food for the Soul: "Don't let anyone make fun of you, just because you are young. Set an example for other followers by what you say and do, as well as by your love, faith, and purity." (1 Timothy 4:12, CEV)
(Images Credit: Antoine Haarman, Noella Richard)
Calling all HuffPost superfans!
Sign up for membership to become a founding member and help shape HuffPost's next chapter