Kosice, the second largest city of Slovakia, has come up with a bright and brilliant solution to spruce up a nondescript residential district. When it became the European Capital of Culture in 2013, the city fathers took a bold decision, resisting the temptation of putting all the money into a facelift for their pretty town centre ...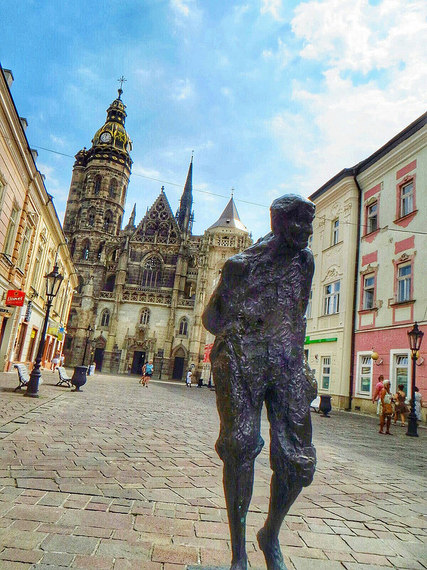 ... and allocated a significant proportion of the budget to the city's modern, residential areas -- where, after all, the vast majority of the city's 250,000 inhabitants live.
Rather than hiding these quarters away, they turned them very much into the centerpiece of a unique "urban arts" exhibition.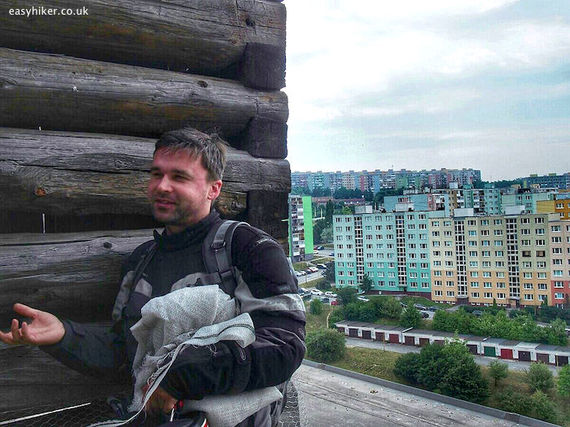 "Most people in my home country of Slovakia, when they talk about a 'traditional home', what they mean is a log cabin", smiles the artist Tomas Dzadon (above). "Although 90 percent of them will have grown up in a suburban tower block -- as have their parents and, if they are young enough, even their grandparents."
It was this unreflected concept of tradition that Dzadon wanted to question -- by having three barns shipped from rural Central Slovakia and having them lifted by crane to the top of a tower block in Kosice ...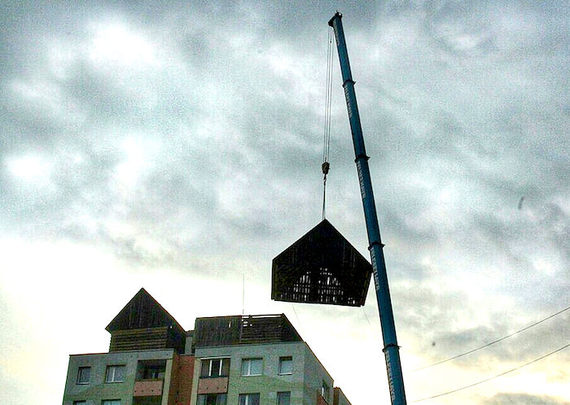 ... a unique art installation that initially caused bewilderment among many of the town's residents ("Some people called it a mockery of Slovak values", Dzadon remembers with a wry smile) but has since become one of Kosice's main tourist attractions. Nowadays, it only "bewilders" passengers on the train from Poland to Hungary who catch a glimpse of the rooftop cabin and may think they are hallucinating.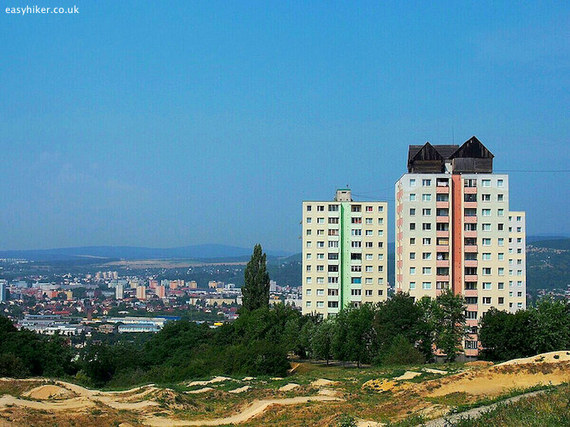 Another "tradition" of Kosice is its long-standing association with mural painting. For many years, many of East Slovakia's young muralists hovered between the illegality of the graffiti movement and all-too-rare public commissions.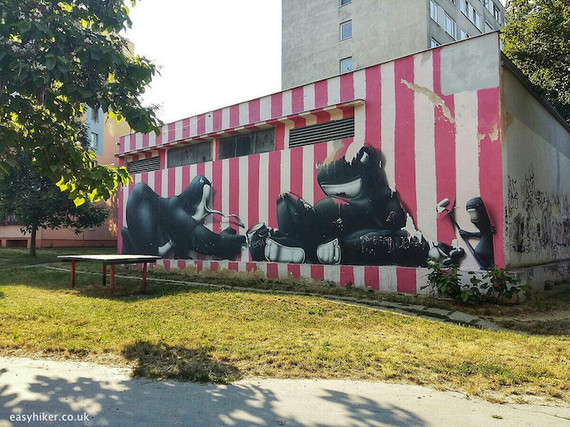 But when significant funds were finally made available under the European Capital of Culture program, Kosice became a veritable hot spot of Eastern European "wall art" ...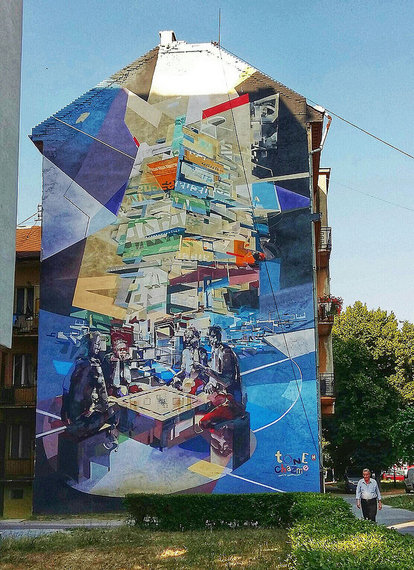 ... attracting well-established mural painters from Western Europe ...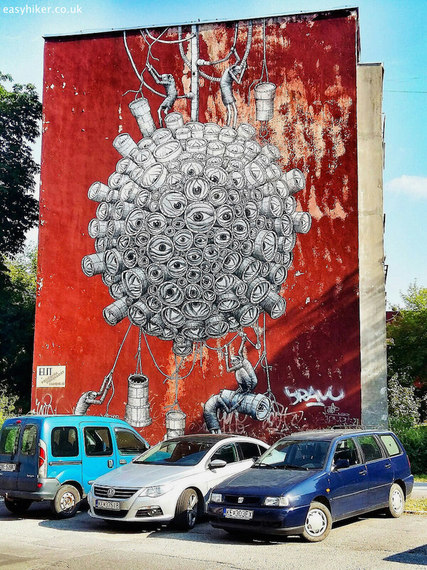 ... and Latin America ...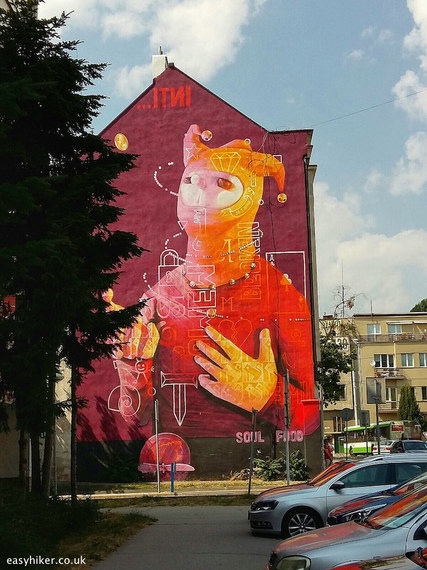 ... as well as acquiring international acclaim.
This work (by Bezt and Pener from Poland) ...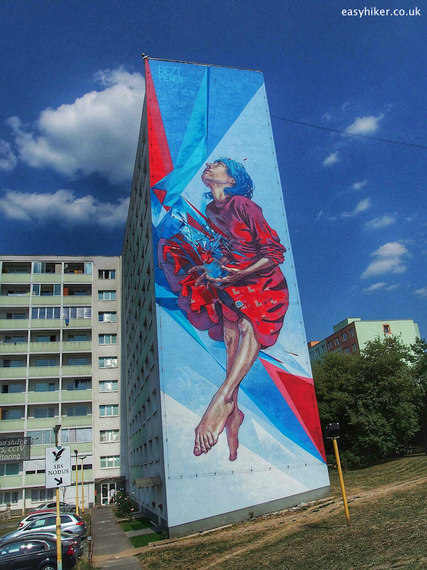 ... was praised by the American OZ Arts Magazine as the "best mural in the world".
Still, for some of the mural painters -- who are often former graffiti artists -- old habits die hard. This effort by CAKES ...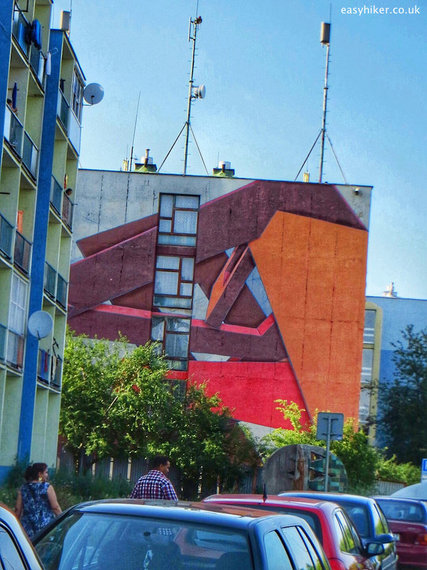 ... bedecks the local police station, of all places. "When he heard what building he had been commissioned to decorate, poor CAKES almost choked", chuckles Viktor Feher (below), the Artistic Director of Kosice's mural project.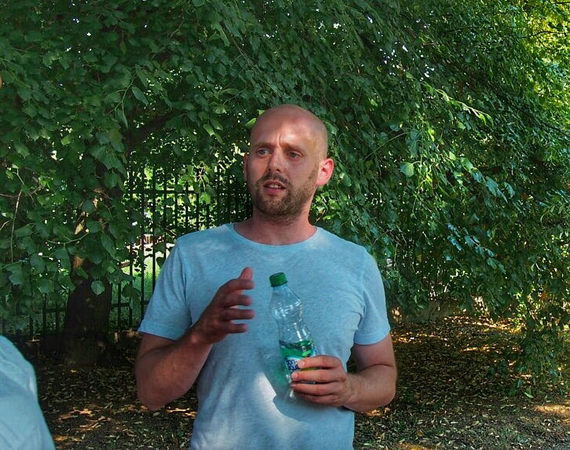 The project, by the way, still continues -- albeit at the slower pace of two, perhaps three newly commissioned mural paintings per year, making sure that Kosice's urban arts scene remains a bag-full of surprises.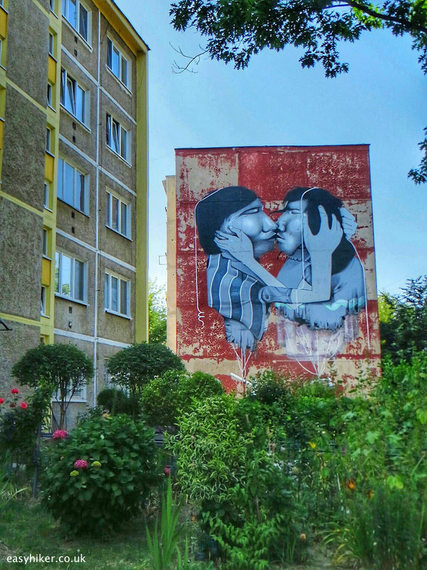 Popular in the Community