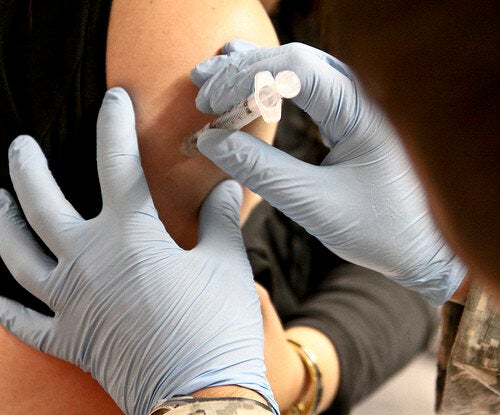 This piece is part of a series of blogs by leading NGOs to call attention to a range of issues that should be raised at the G8 summit at Camp David in rural Maryland from May 18-19.
What would you do if you knew we aren't doing all we could to fight a health problem that was responsible for 63 percent of all deaths in 2008? And what if we could save countless lives from this health problem and drastically reduce human suffering worldwide with interventions we know will work?
Sadly, each year, about 36 million people die from noncommunicable diseases (NCDs) -- primarily cancer, diabetes, heart disease, and respiratory diseases. None of these NCDs -- or chronic diseases, as they're commonly called -- are recognized by world leaders in key places such as the UN Millennium Development Goals (MDGs) or the U.S. Global Health Initiative. In fact, many people are surprised to learn chronic diseases are not just diseases prevalent in more affluent nations, but also are among the greatest health threats to developing nations. A surprising 80 percent of NCD deaths occur in low-to middle-income countries. Young mothers, factory workers, and family breadwinners of all ages are increasingly confronted by the devastating health and economic impact of these diseases.
This month, as government leaders gather for the G8 meeting in Camp David, we urge them to consider the looming health and economic costs of chronic disease. NCDs strike young and old alike and claim far too many of our most productive citizens. The World Economic Forum estimates NCDs will cause a staggering $47 trillion drain on the global economy in the next two decades, and yet NCDs receive less than 3 percent of developmental funding for health each year, according to the Center for Global Development. Most cases of NCDs are associated with a handful of common risk factors, such as smoking and obesity. Many risk factors can also be controlled through cost-effective policy measures, such as tobacco taxes and clean indoor air laws. The G8 group should acknowledge the profound human and economic toll of chronic diseases and support efforts to bring them under control swiftly. To do otherwise is to ignore a virtual tsunami of needless suffering and death that is coming if we do not intervene.
Last year, the United Nations held a historic meeting on NCDs -- only the second health meeting of its kind in history. The meeting brought significant progress, as all 194 UN Member States voted in favor of taking real steps to address NCDs, acknowledging chronic disease as a global health threat -- and one that needs to be a priority for nations everywhere. One outcome is a World Health Organization Monitoring Framework on NCDs that is currently being developed. The framework will establish goals for reducing NCDs and their risk factors and structures for monitoring progress. The May 2012 World Health Assembly in Geneva will be an important opportunity to move this process forward by securing broad commitment from member nations for this framework.
However, efforts to tackle NCDs should not rest solely on the shoulders of governments and multilaterals. If we are to bring these diseases under control, we must have a commitment and cooperation from all sectors. Civil society, industry and media all have important roles to play in helping to control the looming tsunami of disease. The private sector and funding organizations should integrate prevention and control of these diseases into their philanthropic and corporate social responsibility planning. Additionally, the media needs to become more informed and consistently cover the human and economic impact of these diseases and the low-cost interventions that we know could save lives today.
Developed nations have made great strides in tackling chronic disease. We now know that cost-effective interventions can save lives in the most populous and resource-challenged regions of the world. It's our collective responsibility to give everyone a fighting chance against these diseases. Because chronic disease knows no boundaries.
Related
Popular in the Community