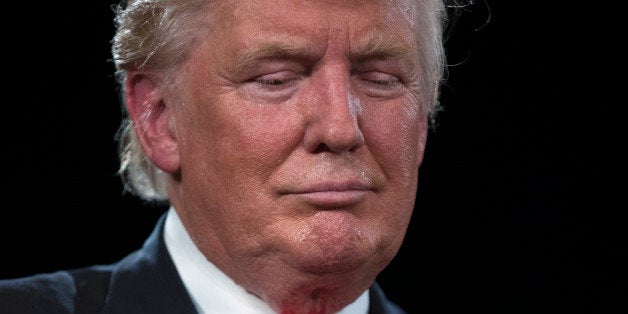 A few weeks ago, I urged everyone to sign a petition telling the Obama Administration not to provide Donald Trump a security briefing. Trump will use whatever they tell him for his own dark purposes.
Read the article, and sign the petition here.
There is no legal requirement for the President to provide that briefing. Let me repeat: There is no legal requirement for the President to provide that briefing.
We now have two more reasons to make sure that no how, no way, does Trump receive intelligence briefing.
The first reason is Vladimir Putin. As more information and analysis shows a Trump link to Putin, providing Trump a security briefing would be tantamount to providing Putin the information itself.
The second reason is the Trump campaign manager, Paul Manafort who, for example, was a consultant to deposed and disgraced Ukrainian dictator, Viktor Yanukovitch, himself a close ally of Putin.
This is a very dangerous circle.
Trump is putty in Putin's paws. Putin knows how to manipulate him. All he need do is heap praise upon him, tell everyone how wonderful he is, let him build a hotel someplace in Moscow... .and, Trump will tell everyone how terrific, how beautiful, how amazing Putin is. And, for good measure, provide no resistance as Putin expands into former Soviet states.
From Putin-to Manafort -- to Trump.
And, would Trump care at all about sacrificing, e.g., "the" Estonians, for the Trump brand? The question answers itself.
REAL LIFE. REAL NEWS. REAL VOICES.
Help us tell more of the stories that matter from voices that too often remain unheard.