The sport's national governing body in the U.S., which oversees some 148,000 athletes, commissioned the independent inquiry late last year, after an Indianapolis Star investigation revealed former team doctor Larry Nassar had molested dozens of young athletes dating back to at least 1997. More than 100 women have since come forward with their own horrifying tales alleging Nassar abused them.
Though Tuesday's report focuses on recommendations to improve the problem, rather than calling out past abuse, lead author Deborah Daniels acknowledges the number of those abused is "surely far higher" than authorities know, "given the understandable reticence of those who have suffered abuse to come forward."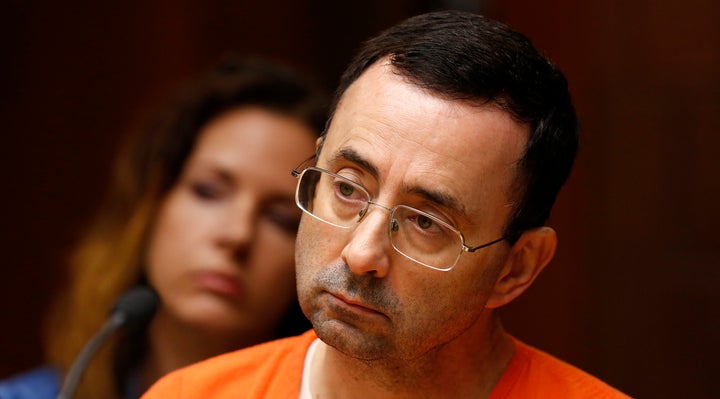 "USA Gymnastics is very sorry that anyone has been harmed during his or her gymnastics career, and we offer our deepest regrets to any athlete who suffered abuse or mistreatment while participating in the sport," the letter, signed by the board of directors, reads. "By working together, we can move the sport forward to better prevent the opportunity for abuse to occur."
Daniels, a former federal prosecutor, specifically identified 70 recommendations across 10 key areas. Some of the recommended policy changes include:
Adult members are prohibited from being alone with minor gymnasts at all times.
Unrelated adults are prohibited from sharing or being alone in a sleeping room with gymnasts.
Adult members are prohibited from having out-of-program contact with gymnasts via email, text or social media.
New requirements are in place regarding physical contact between adults and gymnasts.
Daniels also proposed a new, more robust framework for auditing, reporting and reviewing allegations of abuse, including via third parties external to USA Gymnastics.
"We have a lot of important work ahead of us," the letter concedes, "but we will be a stronger and better organization by committing to meaningful change."
"Success in competition is important, but not at the expense of an athlete's health and safety. We are determined to do better. Going forward, we will continue to examine our culture and governance, listen to the community, and refine and improve to make our sport as safe as we can."