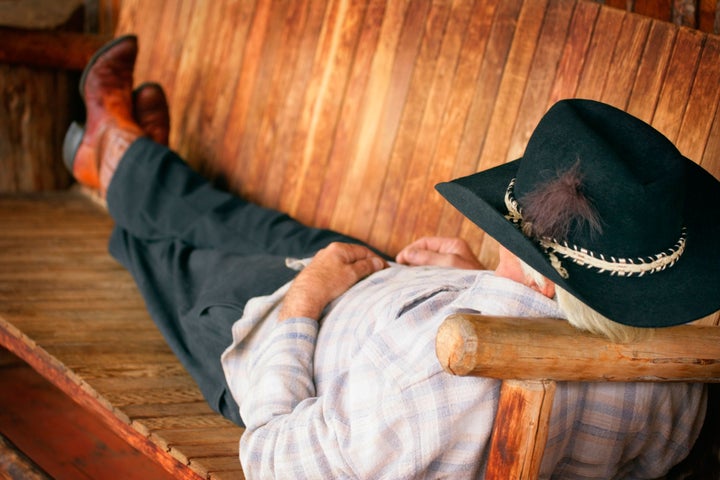 MIAMI - Like many middle-class American baby boomers, Linda Carmona-Sanchez is anxious about slipping into poverty and says whatever dreams she once had about retirement in her "golden years" have turned into nightmares.
"We don't value people here in this country, and we value you less if you're not healthy and strong," Carmona-Sanchez, 55, said.
"To me it would almost be a welcome blessing to know that I would die rather than to be old and have to live in poverty," she said.
Her anxiety is widespread. In a recent Gallup poll, 66 percent of Americans ranked not having enough money for retirement as their top financial concern. That was up from 53 percent a decade ago and raised a red flag for U.S. policymakers concerned about distress and downward mobility in the middle class.
As the first members of the post World War Two baby boom generation turned 65 this year, the United States stood on the doorstep of what many experts see as a looming retirement crisis.
It is a crisis that has many implications - whether for U.S. consumer spending, for younger workers as baby boomers stay in the workforce, or for further strains on the federal government's already ugly budget picture as the elderly seek more welfare. For some companies, such as home builders, prospects of a surge in business from retiring baby boomers may also dim.
"Florida has always counted on a big chunk of the baby boomers retiring down here and buying property over the next 20 years," said Jack McCabe, a veteran Florida-based real estate analyst.
"We're not going to see this big influx of full-time senior citizen residents," McCabe said. "Home builders may need to re-analyze what they see as demand over the next five to 10 years."
Baby boomers are members of the first generation since the 1930s who will be worse off in their older years than their parents, says Teresa Ghilarducci, a retirement specialist and economics professor at the New School of Social Research in New York.
"According to our projections, it looks like most middle-class workers, not just low-income workers but most middle-class workers, will be living at or near the poverty level in their old age," Ghilarducci said in an interview.
"This is the first time since the Great Depression we are looking at poverty rates increasing among the elderly."
The Occupy Wall Street movement, and street protests staged by mostly younger people in major cities across the United States have grabbed the media spotlight in recent weeks.
But income inequality, bank bailouts and bad markets are issues resonating throughout the gated communities of traditional retirement havens like Florida as well.
Older Americans, a powerful voting bloc in the 2012 presidential election, are keenly aware of the economic downturn that has left growing numbers living in poverty.
Carmona-Sanchez runs a Miami-based non-profit dedicated to improving the early care and education of pre-school children.
She has traveled the world and once considered herself solidly upper middle class. But she has no pension or retirement savings plan, and soaring medical costs stemming from the prolonged care of a chronically disabled daughter have left her struggling financially as she hurtles toward what once might have been a comfortable retirement.
"NO SAVINGS ... NO RETIREMENT"
Carmona-Sanchez's ex-husband helps shoulder some of her daughter's medical expenses. But even on an annual income of $50,000 from the American Federation of Teachers, she says she barely manages to make ends meet.
"I'm lucky if I have $25 in the bank at the end of the month," she said. "There's no savings, there's no retirement, there's nothing."
Carmona-Sanchez lives in a sprawling suburban tract, just off the Florida Turnpike, with the small but tidy cookie-cutter homes divided by well-manicured lawns long favored by America's retirees. She is now fighting to refinance her mortgage so she can keep her house while she continues working.
"It's not in my contract," Carmona-Sanchez said when asked about what she now sees as the untenable goal of retirement.
Older workers are postponing retirement plans, or giving up on them completely in mushrooming numbers, because of fears they will outlive their saved money.
"I'm going to have to work until I die," said Linda Crosnoe, 63, an Orlando-area bookkeeper who recalls her parents retiring in their 50s and living comfortably in retirement for 30 more years.
"It's a conglomeration of stuff that went down over the years," Crosnoe said of the difference between her parents' generation and her own. "It never got better for the little people," she said.
There are multiple reasons for reversals in gains in fighting elderly poverty, including the impact of the financial crisis on stock prices and interest rates, the end of many traditional defined-benefit pension plans which provided people with a guarantee of retirement income, and the bursting of the U.S. housing bubble. But the trend is in line with statistics showing that median household income fell last year to levels not seen since 1996.
Huge numbers of older Americans are likely to fall below the official poverty line in the coming years, said Jack VanDerhei, research director of the Employee Benefit Research Institute (EBRI).
The last of America's 79 million baby boomers, who get their name from a surge in the U.S. birthrate in the years after World War Two, turns 65 by 2030.
"The statistics are certainly worthy of the term crisis, there's no doubt about it," VanDerhei said.
EBRI, a Washington-based nonprofit that studies benefit plans for U.S. workers, says confidence about being able to reach a comfortable retirement has reached the lowest level in more than 20 years in a survey it conducts.
That pessimism may be a healthy sign, since it means that Americans are losing a false sense of confidence and learning the virtues or savings and thrift. But it also means that people are working longer, because they cannot afford to leave the workforce and lose much needed paychecks and benefits.
Older Americans are already clinging to jobs at the highest rate since before Medicare - the federal health insurance plan for the elderly and disabled - was signed into law in 1965.
According to Labor Department statistics in an EBRI report, 31.5 percent of Americans aged 65-69 were still in the workforce in 2010, compared to 21 percent in 1990. Of those aged 70-74, 18 percent were still working in 2010, up from 11 percent in 1990. Labor Department (BLS) statistics also show that the workforce of people 65 and older nearly doubled in the last 20 years, rising to 6.7 million in 2010.
Still, many seniors leave the workforce earlier than planned because of health problems or layoffs. And critics say there are simply too many obstacles to building adequate savings for retirement.
"Rapidly rising healthcare costs are gobbling up everything," said Alicia Munnell, a veteran economist who heads the Center for Retirement Research at Boston College.
Munnell notes that only about half of the private sector U.S. workforce is covered by retirement savings plans. But even among workers who have retirement accounts, along with stocks or stock market mutual fund investments, there is little confidence about building retirement nest eggs.
Less than half of participants in a Wells Fargo/Gallup Investor Retirement Optimism Index survey earlier this year said they were confident about their ability to achieve a comfortable retirement or maintain their lifestyle without working in retirement.
Pensions and retirement investment portfolios took a major hit during the 2008 economic crisis.
Participants in the Wells Fargo/Gallup survey represented roughly the top third of Americans in terms of investable assets. The survey said the "lack of confidence concerning retirement among this more financially secure group of Americans does not bode well for those not as well off."
The "not as well-off" include people like Joe McElwee, a 67-year-old Miami resident and widower, who recently started collecting $1,261 a month in government Social Security payments to live on. Those payments put McElwee well above the official poverty line for a single person over the age of 65, which was an annual income of $10,458 in 2010.
But McElwee, who has been desperately looking for work since he was laid off by a condominium management company more than year ago, pays $850 a month in rent and utilities and $130 in monthly car insurance. His medical bills are covered by the Veterans Administration. But he says he has no real savings to cover food and other basic expenses and is behind on his rent.
"You kind of get by day by day," said McElwee, who still considers himself middle class and said he was once pretty well off. "It certainly isn't the way I thought it was going to be," he added, referring to his increasingly grim prospects for seeing out his days in Florida's sunshine.
Current average Social Security benefits for retirees are just under $14,200 a year and many lawmakers and deficit hawks are pushing to scale them back for future beneficiaries.
But Social Security has been the leading source of income for about two-thirds of U.S. retirees for decades, and trimming the program will only put more people at risk, as a growing number of companies freeze or eliminate pension plans.
AARP, formerly the American Association of Retired Persons and a powerful interest group for older Americans, recently launched a national advertising campaign urging members of Congress to protect current and future retirees from cuts to their Social Security and Medicare benefits.
"I'm not a number. I'm not a line item on a budget. And I'm definitely not a pushover. But I am a voter," says the AARP television ad script, seeking to drive home the point about the power of seniors in next year's election.
"It (Social Security) is sometimes characterized as so generous and it's not," Munnell said. "I think we should be very cautious about cutting back on Social Security."
John Bogle, the 82-year-old founder of Vanguard Group, a mutual fund powerhouse, called the U.S. retirement security system a "real mess," saying it was in need of deep-rooted reforms.
He also said the current average balance in Vanguard's 401(k) retirement savings plans was only about $26,000, and that rose to only about $60,000 for the median account of older people, far too little for anyone to build a retirement on.
"We have to have people save more, we have to have corporations pay more," Bogle said.
That savings message offers little solace to people like Margaret Davis. A 59-year-old Orlando-based Realtor, Davis says she has shelved plans to retire next year after losing 75 percent of her net worth in the economic crisis and Florida's housing bust.
A daughter of hard-working Cuban immigrants, who retired comfortably in south Florida, Davis is partly disabled and now plans on working for at least another 10 years.
Davis' $1,200 monthly health insurance premiums are covered through a home equity line of credit.
"I was the American dream. I worked 80-hour weeks as a single mom. I worked like a dog, very successful. I never felt entitled. I didn't do anything wrong. And my money's gone," Davis said.
"I'm devastated. I'm disgusted at how marginalized people are," she added, referring to what she described as the yawning gap between the very rich and everyone else.
"Whatever the American dream was, it's now out of reach for the middle class, and that's why people are scared and pissed off." (Additional reporting by Barbara Liston in Orlando; Editing by Martin Howell and Claudia Parsons)
Calling all HuffPost superfans!
Sign up for membership to become a founding member and help shape HuffPost's next chapter