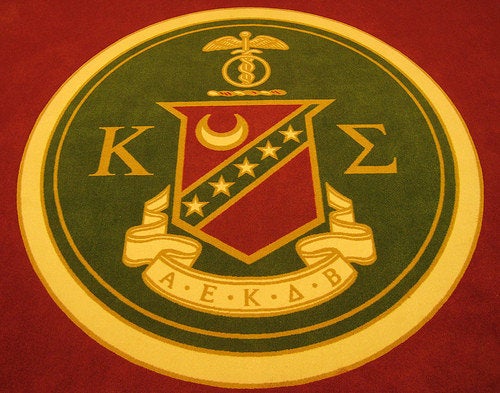 The University of Southern California chapter of Kappa Sigma is facing an investigation after an offensive e-mail addressed to the members was made public.
The letter was designed to be the first in a weekly series called the Gullet Report, which aimed to "strengthen brotherhood and help pin-point sorostitues more inclined to put-out."
Here's a taste of the e-mail to whet your appetite for gutless sexism:
I have come to write this memo to you today to educate on the only life worth living, that of a Cocksman. A Cocksman is taught to live by the two most applicable principles I know: The Pie and the Gullet. You may already be lost in trying to comprehend this logic. Do not worry this is completely understandable. By the end of this memo, you will not only gain a greater understanding of what it means to live, but you will have embraced a lifestyle. However, in order for this to happen you first must know a couple key terms.

Note: I will refer to females as "targets". They aren't actual people like us men. Consequently, giving them a certain name or distinction is pointless.
Throughout the four-page e-mail, the self-identified "cocksman" expressed the opinion that women "aren't actual people like us men."
He also referred to unattractive women as "filth," told his fellows that "non-consent and rape are two different things," provided code names for women according to their ethnicity and warned readers not to have sex with "middle-eastern targets."
In a statement to the Daily Trojan, Kappa Sigma Fraternity's executive director Mitchell Wilson said the fraternity will work to scrub affiliation with the letter. "The content [of the e-mail] is contrary to everything [Kappa Sigma stands] for and we are not going to allow individuals to attempt to tarnish our name in any form or fashion," he said.
Wilson said that Kappa Sigma nationals are attempting to track the original source of the e-mail, and suspects the letter may be an attempt by another organization to sully Kappa Sigma's name.
If the author is a member of the fraternity he will face expulsion for his actions.
Check out Jezebel for the full e-mail. College Candy also has a good rundown. And let us know your reactions in the comments section.

Popular in the Community