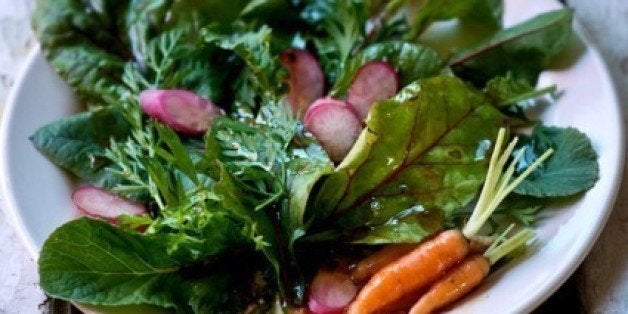 There are a lot of methods to combat food waste. You can show up to the supermarket or farmer's market with a plan so that you don't buy too much food and end up throwing it away. You can freeze a lot more food than you might expect. (Did you know you can freeze guacamole, for example?) You can use neat little tricks to help your food last longer in the fridge, like wrapping washed greens in paper towels and separating your onions and potatoes. You can also compost -- and we swear it's neither scary nor difficult. You can also learn to use the whole vegetable.
It's time to stop throwing away your turnip greens and carrot tops. Hang on to your broccoli stalks and kale stems too. You can use all these pieces to make stock, of course, but you can also sauté them, shave them into salads and even mix them into veggie burgers. From world renowned chefs to home cooks, everyone has been celebrating vegetables recently, no longer relegating them to humble side dishes and instead putting them on center stage. To these chefs and cooks, using the whole vegetable isn't viewed as an inconvenient responsibility, but an awesome challenge, a way to showcase creativity and a way to honor vegetables.
In her forthcoming book "A Girl And Her Greens: Hearty Meals For The Garden," which comes out this April, April Bloomfield shows off the beauty of using whole vegetables, with recipe like Roasted Carrots With Carrot-Top Pesto And Burrata and Grilled Whole Tokyo Turnips. Let Bloomfield (author of "A Girl And Her Pig," and a chef famous for meat-centric restaurants like The Breslin and The Spotted Pig, where the most famous item on the menu is the burger) inspire you to love vegetables -- and the whole vegetable at that.
We've rounded up 14 recipes that use the whole vegetable to immediately inspire you, and when you're ready to dig a little deeper, check out Tara Duggan's "Root-to-Stalk Cooking: The Art of Using the Whole Vegetable." Once you start using broccoli stalks and carrot tops, you'll never go back to tossing them in the trash again.
Spicy Stir Fried Broccoli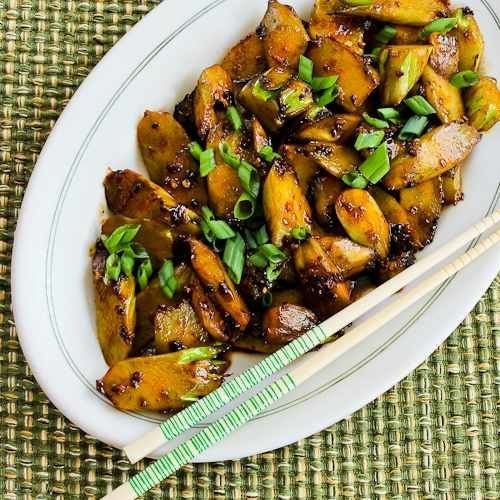 Warm Beet Greens With Sour Cream Dressing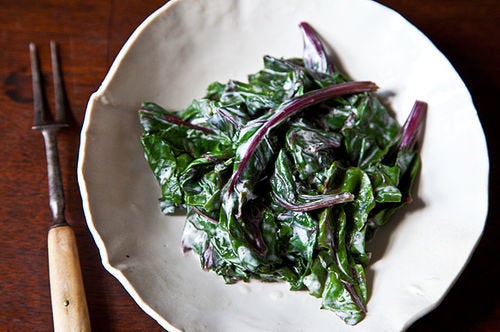 Pickled Chard Stems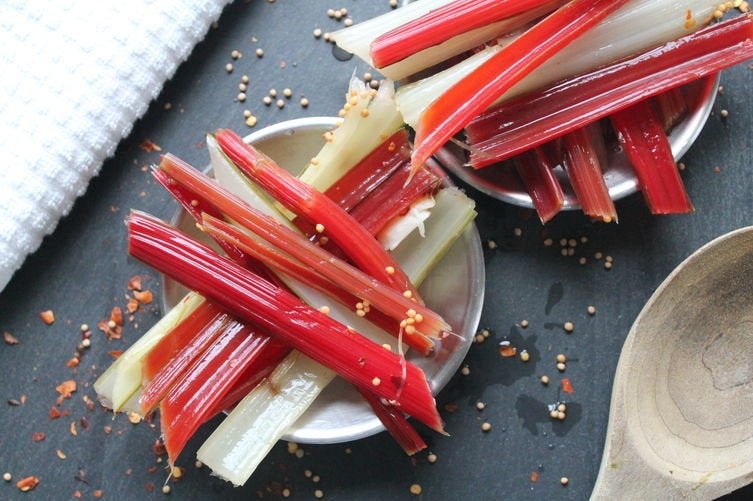 Broccoli Slaw With Cranberry Orange Dressing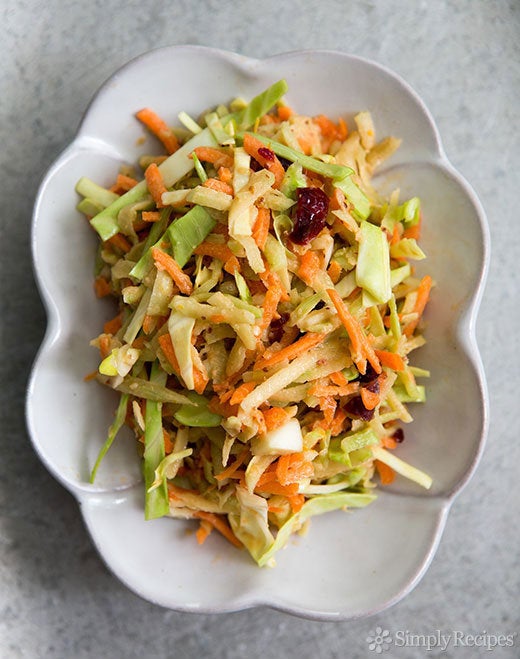 Broccoli Stem Veggie Burgers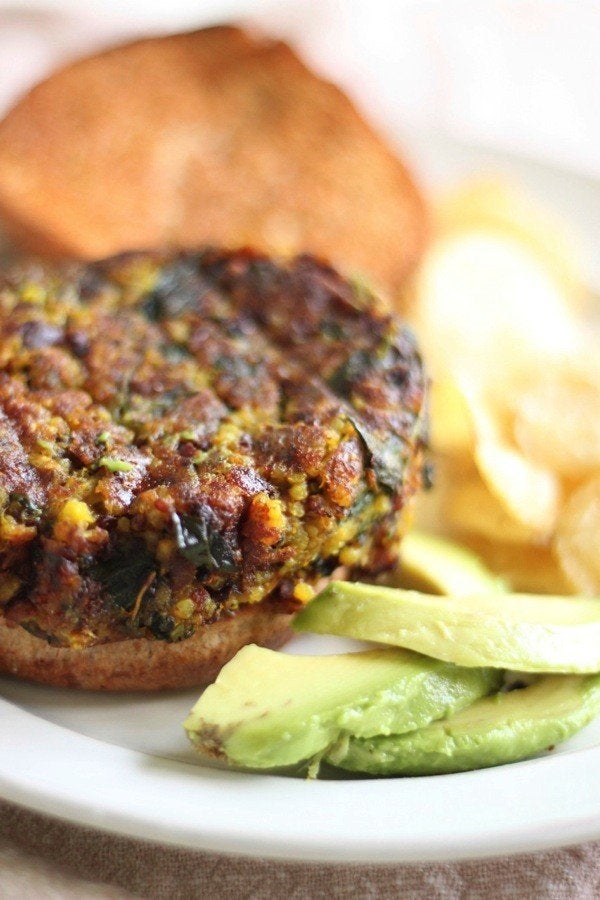 Green Gumbo With Turnip Greens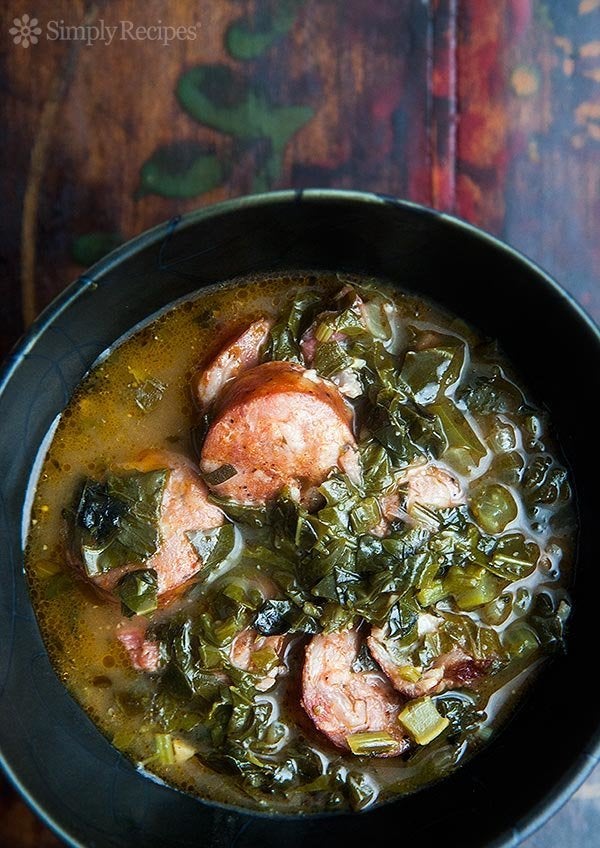 Radish Top Soup With Slow Roasted Roots And Fennel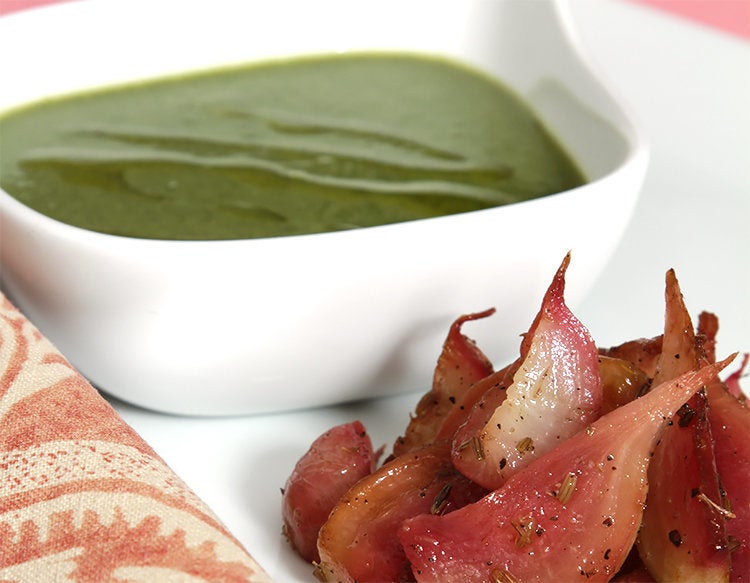 Dan Barber's Cauliflower Steaks With Cauliflower Purée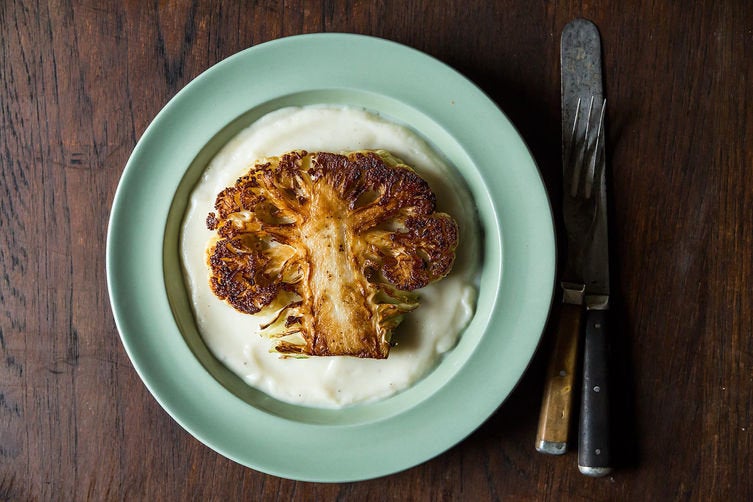 Sweet And Spicy Sautéed Kale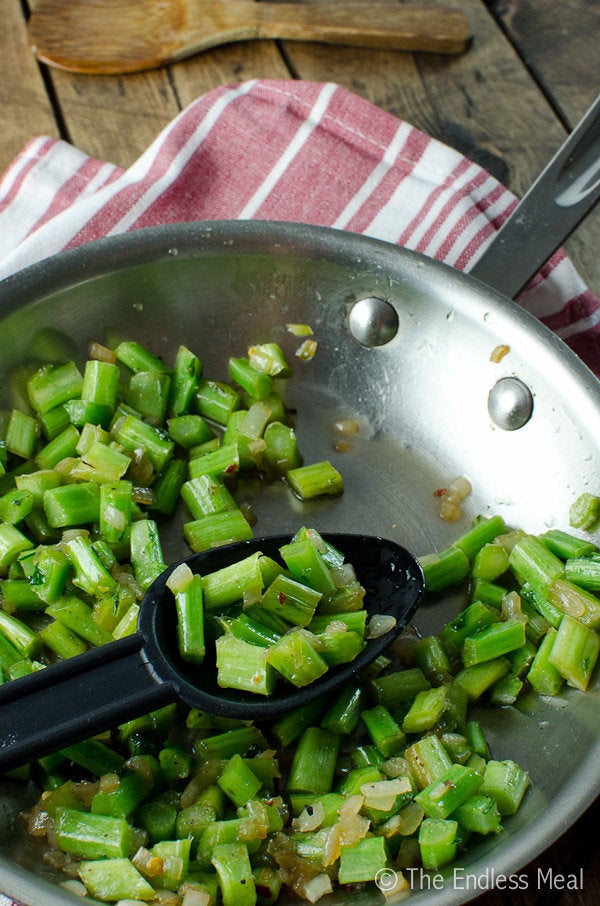 Anna Klinger's Grilled Swiss Chard Stems With Anchovy Vinaigrette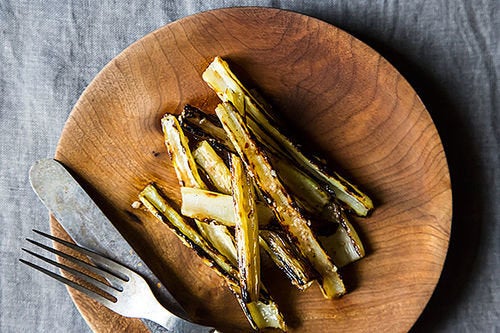 Radish Leaf Pesto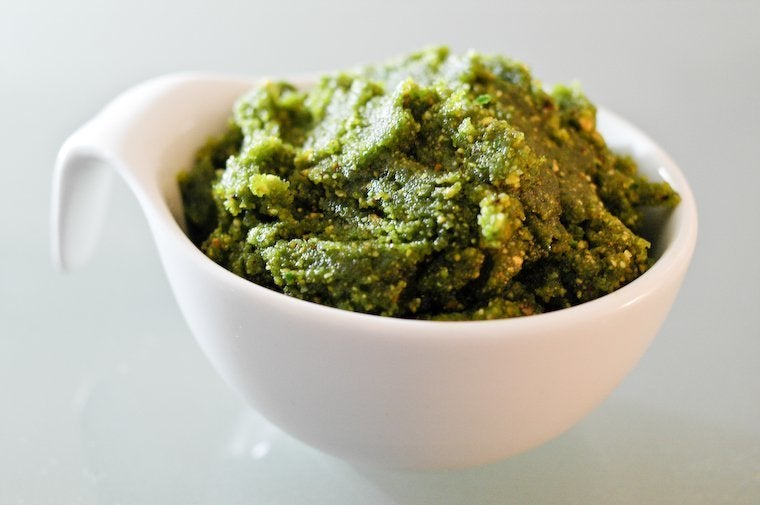 Carrot Salad With Carrot Tops, Currants And Toasted Cumin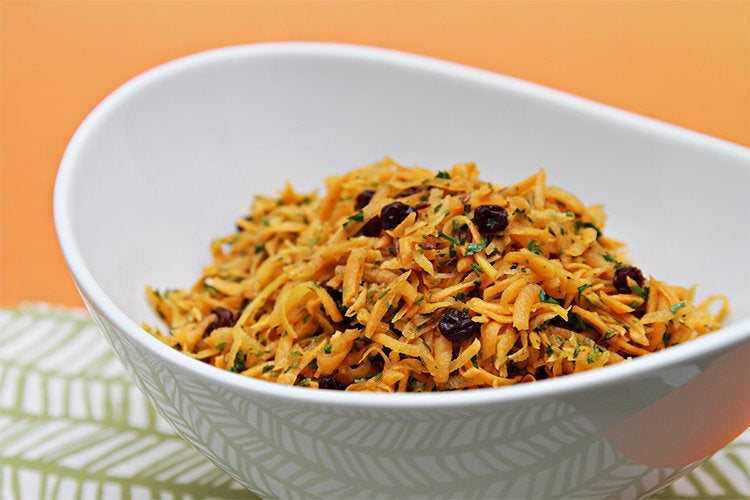 Salad Of Edible Radish, Beet And Carrot Top Greens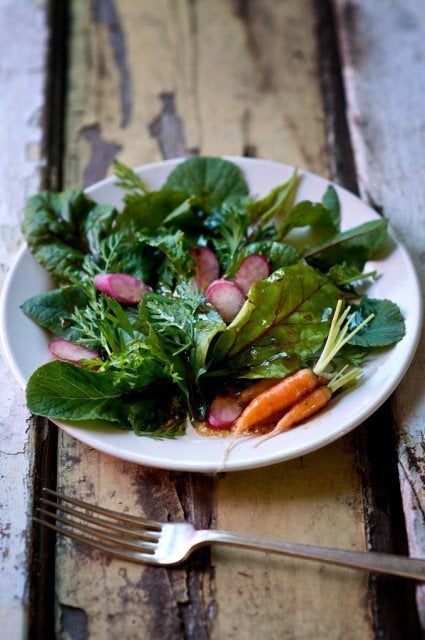 Turnip Greens Frittata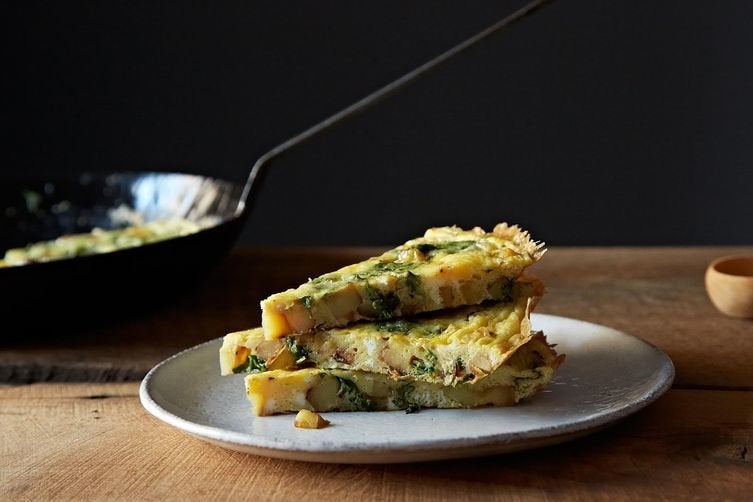 Support HuffPost
A No-B.S. Guide To Life
Related
Before You Go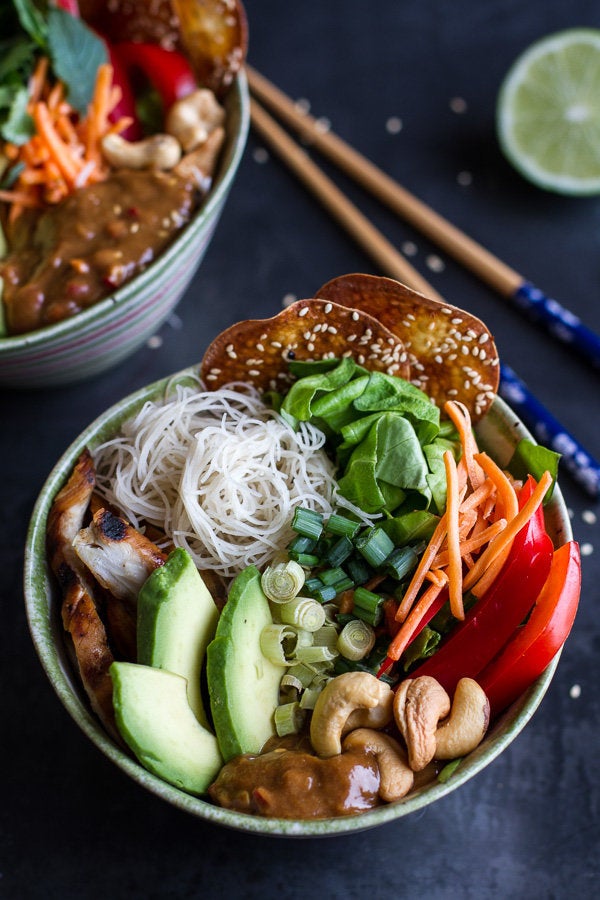 57 Salad Recipes
Popular in the Community