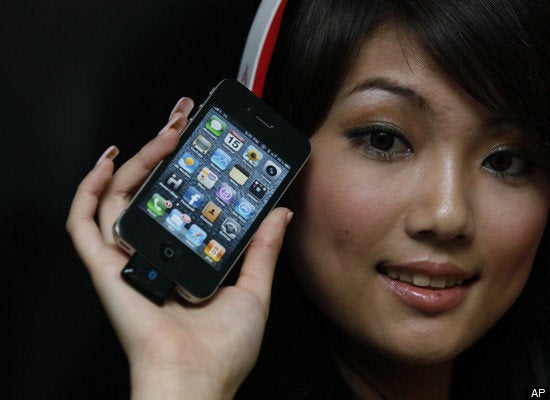 ***UPDATE 1/8*** The Wall Street Journal reports that Verizon has landed the iPhone and will make the announcement at an event on Tuesday:
The move will for the first time let U.S. consumers choose the network that carries their iPhone and perhaps give them additional pricing options that could affect their monthly bills.

It will also upend the balance of power in the industry, ending Verizon rival AT&T Inc.'s exclusive hold on the device and leaving smaller players like Sprint Nextel Corp. and T-Mobile USA facing two well-capitalized competitors offering the world's most popular smartphone.
On Friday, John Paczkowski of All Things D leaked an invitation to attend a Verizon Wireless announcement event on Tuesday, January 11 at the Lincoln Center in New York.
Paczkowski writes that "sources close to the company" say that this January 11 event will be the day that a Verizon iPhone is announced.
Currently, the Consumer Electronics Show (CES), the world's largest annual tech show, is taking place in Las Vegas. Apple is not in attendance. Verizon, on the other hand, has unveiled several new products this week at CES but has made narry a peep about a possible partnership with Apple.
However, Paczkowski notes that if a Verizon iPhone is announced on January 11, it will most likely not be an announcement for a next-generation iPhone. "If it were more (e.g., a hardware announcement)," writes Paczkowski, "you can bet the event would be in Cupertino or San Francisco." What is more likely is that Verizon will begin carrying last's year's iPhone 4 model.
Whatever the announcement, you can bet we'll be tuning in on January 11 at 11 a.m. Eastern, when Verizon president and COO Lowell McAdam takes the stage.
LOOK: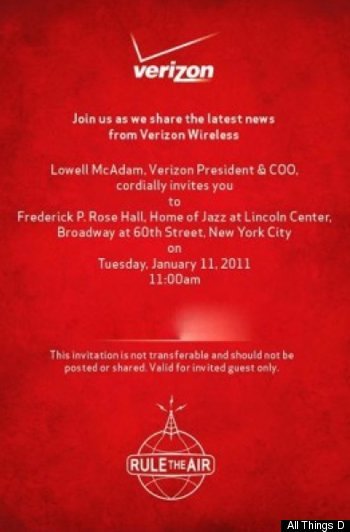 Popular in the Community