A top official at the Department of Veterans Affairs denied a request from the agency's chief diversity and inclusion officer to issue a strong condemnation of white supremacy in response to the deadly Charlottesville riot in August 2017, as first reported by The Washington Post.
An email exchange between John Ullyot, named the VA's top communications official by President Donald Trump in March 2017, and workplace race relations expert Georgia Coffey shows conflicting opinions about how the agency should address the racially charged violence.
Coffey told Ullyot that the VA's top officials needed to release a statement against the "repugnant display of hate and bigotry by white supremacists, neo-Nazis, and the Ku Klux Klan" demonstrated at the Aug. 17, 2017, white nationalist rally in Charlottesville, Virginia.
But Ullyot rejected her request, according to emails provided to the Post by watchdog group American Oversight, which obtained them via the Freedom of Information Act. The Veterans Affairs Department also provided HuffPost with a copy of the email exchange.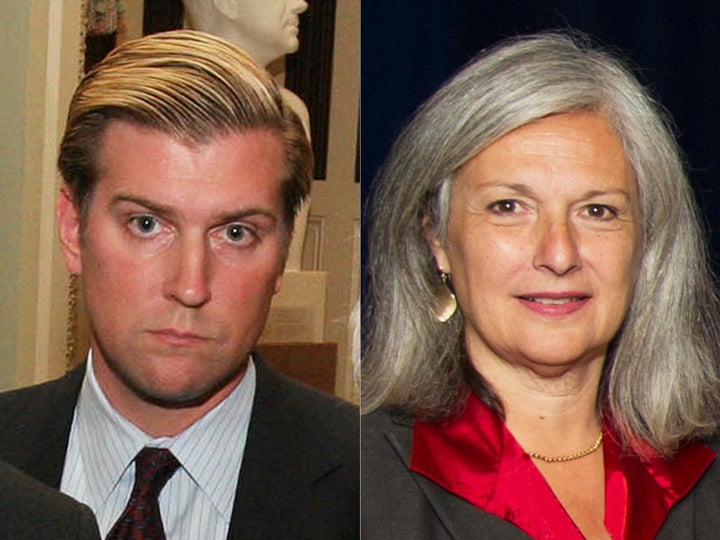 The email exchange followed Trump's controversial statement falsely blaming "many sides" for violence at the rally, which turned deadly after a neo-Nazi rammed his car into a crowd, killing a woman who had been protesting racism.
Lawmakers on both sides of the aisle had urged the president to take a stronger stance against white nationalism.
VA Press Secretary Curt Cashour told HuffPost in a statement Thursday that then-VA Secretary David Shulkin had felt "adamant that VA employees keep their personal views on the Charlottesville issue out of official VA communications" and had simply tasked Ullyot with relaying this message to Coffey.
In his emails to Coffey, Ullyot was respectful and noted he was acting at the direction of Shulkin, as noted by the Post. He told Coffey she could instead issue a more general statement acknowledging the VA's "strong commitment" to diversity.
Despite being copied on Ullyot's email exchange with Coffey, Shulkin told the Post he didn't recall his conversations with Ullyot about how to handle Coffey's request. Cashour dismissed Shulkin's denial.
"For former Sec. Shulkin to say that he doesn't recall that he directed Ullyot to share his directive is belied by the paper trail contradicting his statement," Cashour said in his statement to HuffPost. "This is more sour grapes from a dismissed doctor."
Despite Ullyot's veto, Coffey reportedly posted the full statement under her name in a monthly newsletter from the diversity office, which agency officials later removed. She retired soon after.
Ullyot, who previously served as the communications director for the Senate Veterans' Affairs Committee, was a staffer on Trump's 2016 campaign. He was reportedly part of an effort to oust Shulkin from the Veterans Affairs Department. Trump ultimately fired Shulkin in March.
The White House did not immediately respond to HuffPost's requests for comment for this story.
Calling all HuffPost superfans!
Sign up for membership to become a founding member and help shape HuffPost's next chapter