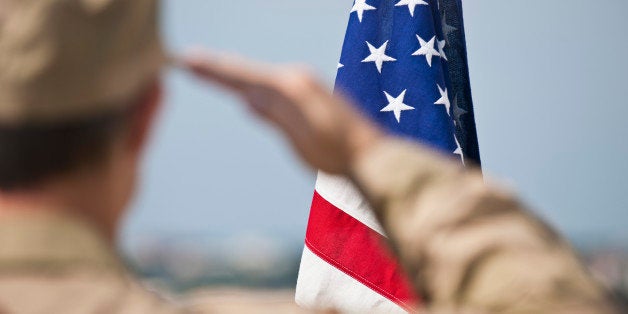 Honoring our veterans' service and sacrifice is meaningful -- not too many of us are called upon to put our lives on the line every day -- but investing in them and their families is the way we can truly show our appreciation and make a difference. It's not just the right or honorable thing to do, it's one of the smartest things we can do for our firms and our communities. These days when we're striving to build and sustain purpose-driven cultures, veterans can contribute a unique combination of exceptional skill and an unprecedented commitment to purpose.
My own understanding of purpose has been greatly influenced by a U.S. military colonel whom I have had the privilege of hearing speak several times, including inspiring remarks at our PwC P3: People, Powers, Possibilities event this year. He has helped crystallize for me the definition of purpose. It's what guides us to find meaning in our day-to-day work as we journey together toward unifying goals, what fulfills us and what ultimately drives distinctive organizational behavior. Purpose is the bright North Star that transforms actions from being transactional to transcendent.
This Veteran's Day, as we face the largest draw-down of troops in recent memory -- 40,000 troops by 2018 -- it seems especially important to recognize, as the colonel has shown me, that providing new opportunities for veterans and their families is not a matter of politics or of personal opinion. It's a matter of purpose and of responsibility to the men and women and their families who have served our country and who are in need of being welcomed and positioned effectively in their next purpose-driven role.
Veterans have vast and specialized expertise our firms will need in light of fast changing global trends: proficiency in cybersecurity, experience managing massive volumes of material and equipment, the capacity to solve problems quickly and effectively in times of crisis and the ability to motivate diverse employees to collaborate and focus as a team to act on shared core values. They are life-long learners adept at developing new skills and at critical thinking. We must harness their focus, effort, expertise and commitment. They are equipped to help drive growth and sustain a competitive advantage for our firm. We must support these men and women and their families -- they need us and we need them.
At PwC US, we've named a Veterans Advocacy and Recruiting Leader to focus on recruiting and retaining veterans. Equally, through the PwC Charitable Foundation, Inc., we have a veterans' liaison to spearhead our related investments as we look to further support veterans and their families. Last year, the Foundation committed $5 million for a series of grants to support U.S. veterans and their children by 2019. The grants provide scholarships for education as well as support with the transition to the workforce.
Since the announcement, the Foundation has committed $2.25 million of the pledge, which includes $1.25 million to the Marine Corps Scholarship Foundation, the nation's oldest and largest provider of need-based scholarships to military children of Marines and Navy Corpsmen, and $1 million to the Four Block Foundation, a nonprofit organization helping veterans find meaningful careers through transition support, rehabilitation services, and career development.
These investments to support veterans in the next phase of their lives aligns not only with the Foundation's goals, but is also core to the firm's purpose of addressing significant societal problems and authentically building confidence on our commitment to lend support to our heroes as they face incredible challenges when returning to the civilian workforce and their communities.
Military personnel exemplify adaptability, grit and tenacity, qualities we value enormously. I think we can agree that we must make veterans' voices heard and that they deserve our appreciation, respect and investment in their families' future. Above all, they can help us understand how purpose makes our work worthwhile and effective.
Calling all HuffPost superfans!
Sign up for membership to become a founding member and help shape HuffPost's next chapter