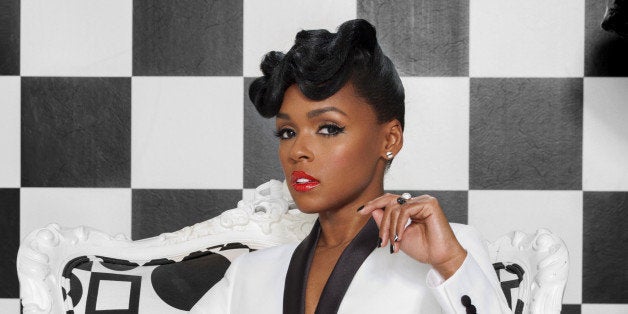 Just as players, performers and an endless sea of promoters descend upon New York City for the Super Bowl, VH1 is running a six-night series of live concerts featuring the likes of Janelle Monaé, the Goo Goo Dolls and Fall Out Boy. The Super Bowl Blitz, as its called, can be enjoyed either in person or from the comfort of one's home.
"We wanted artists that represent VH1's diverse pool of music from pop, rock to R&B," VH1 President Tom Calderone told HuffPost in an email. "With the amazing bookings here of J.Cole, Janelle Monaé, Fall Out Boy, TLC, Goo Goo Dolls and Gavin DeGraw, we've really hit every side of our music identity as a network."
The concerts begin with J. Cole's Monday night show at the Kupferberg Center for Arts at Queens College and run through Feb. 1, when Gavin DeGraw will have a night at the Wellmont Theater in Montclair, New Jersey. Monaé performs Tuesday, in the Bronx, Fall Out Boy plays Wednesday in Brooklyn, TLC plays Manhattan's famed Beacon Theatre and the Goo Goo Dolls take the stage in Staten Island on Thursday. For those keeping track, that's all five of New York City's boroughs, with a Jersey stop for good measure.
"Because the Super Bowl is in the New York/New Jersey area this year, we knew we were really going to have to amp up what we were doing," Calderone said. "It's our home turf and we want viewers at home to feel the energy and excitement that is already brewing here. Doing six live concerts, six nights in a row is quite a feat. However, we want the audience watching at home and the fans attending the shows to feel the excitement, energy and adrenaline surrounding the Super Bowl."
The music programming channel has been a partner of the National Football League for the past seven years, throwing large concerts in the host city in the week preceding the Big Game. Past performers have included Rihanna, Maroon 5 and Mary J. Blige.
Super Bowl week is generally crowded with peripheral entertainment. Jay Z will headline this year's DirecTV's Super Saturday Night party in New York, and Bruno Mars and the Red Hot Chili Peppers were tapped to be this year's Pepsi Halftime Show performers. Austin Mahone, Prince Royce and Ziggy Marley are performing during Pepsi's Super Bowl Celebration in Bryant Park on Feb. 1.
Beginning Monday, VH1 will tweet out locations for fans to go snag free tickets to its Super Bowl Blitz concerts. Fans should follow @VH1 on Twitter and use the hashtag #VH1Blitz.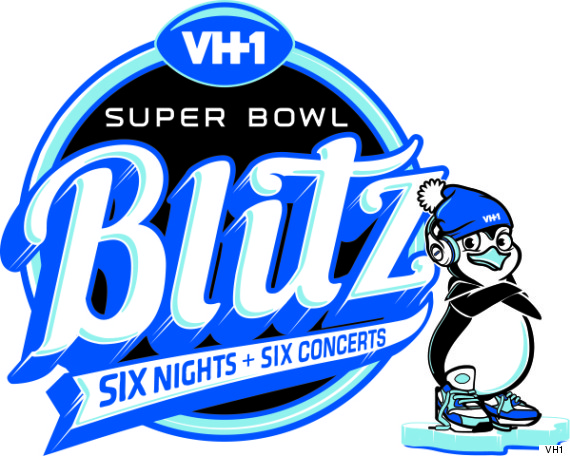 REAL LIFE. REAL NEWS. REAL VOICES.
Help us tell more of the stories that matter from voices that too often remain unheard.