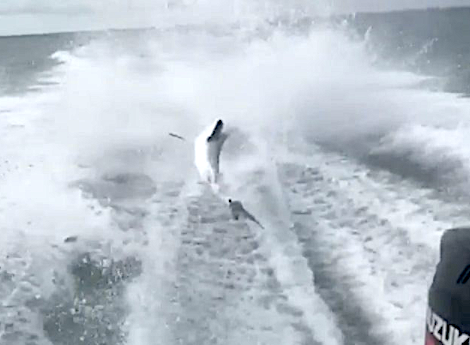 Conservation officials in Florida are investigating a shocking video that shows a speeding boat dragging a shark as a group of people onboard laugh.
It shows a boat traveling at high speed while dragging a shark by a rope. Individuals can be seen laughing at the shark as it tosses violently in the boat's wake.
Quartiano told CBS 4 News that one of the people on the boat sent the video to him on Instagram looking for praise. The user also sent Quartiano pictures of the shark's carcass, according to local news station WESH 2.
Quartiano forwarded the video to the Florida Fish and Wildlife Conservation Commission after he received it.
"To drag a shark by the tail on a rope, it's not sporting. It's not," Quartiano told CBS 4 News. "It should be against the law."
It is unclear if the shark was alive in the video.
Warning: The footage below is graphic.
While Lowe said many species of shark can be legally caught and are "perfectly edible," he called the fishermen's behavior unacceptable.
"It's pretty sad and is an embarrassment to all those ethical fishers out there who respect the fish they catch," Lowe told HuffPost. "This mistreatment of any wildlife is unacceptable even if their intention was to kill it and eat it."
The FWC confirmed to local news media on Tuesday that the agency was investigating the video and attempting to identify the location of the incident and the individuals on the boat.
Quartiano told WESH 2 that large fish typically suffocate before fishermen bring them into the boat. He also said there is no reason for the behavior seen in the video.
"This is just really sick, one of the most horrific things I have seen in 50 years or professional sport fishing," Quartiano told the news station. "I don't know if this is criminal, but it would seem to me that this is animal cruelty and they should be prosecuted."
Quartiano's Instagram video has been viewed more than 45,000 times, and more than 11,000 comments have been left, many denouncing the fishermen's behavior.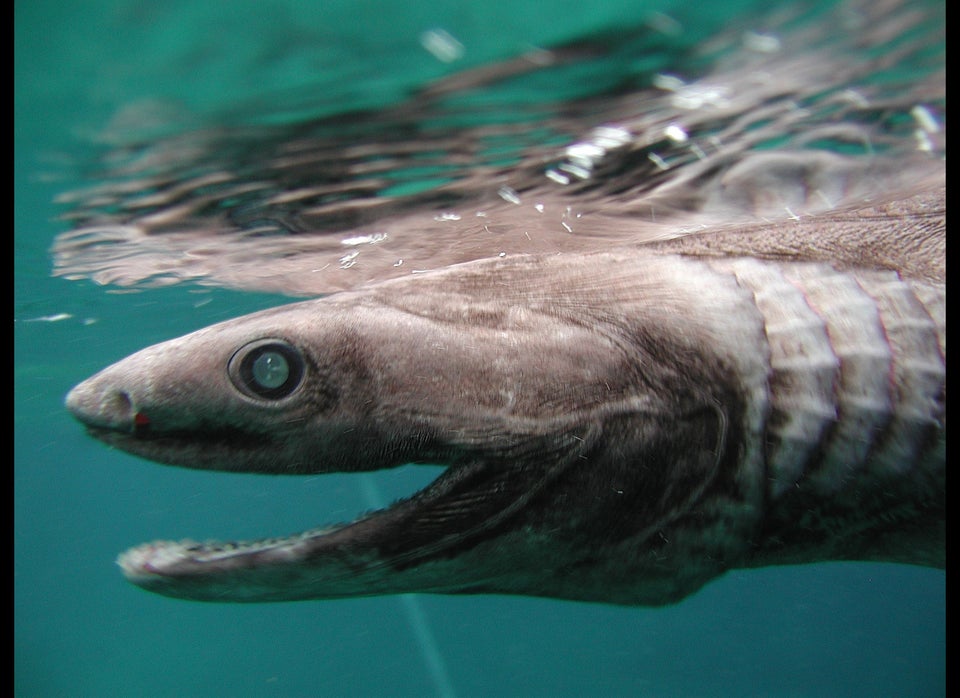 Sharks!
Popular in the Community