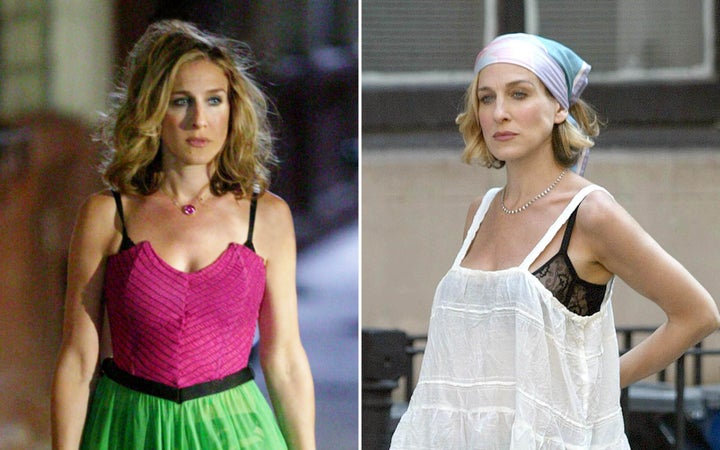 Bra straps are out in the wild again! What's usually "under" is once again "outer," and creative leaders in the fashion world are pretty cool with that.
Taking a cue from turn-of-the-century icon Carrie Bradshaw, the stylish set is upping the ante on exposing lingerie that's been hidden away for years. Scarlett Johansson busted out the look-at-my-bra-why-don't-you look at Cannes earlier this year. Actress Sydney Sweeney appeared in an ice blue Miu Miu gown in May that revealed the upper half of her satin bra. And actress Lily James recently rocked a sheer green dress outfit with fully visible white bra straps.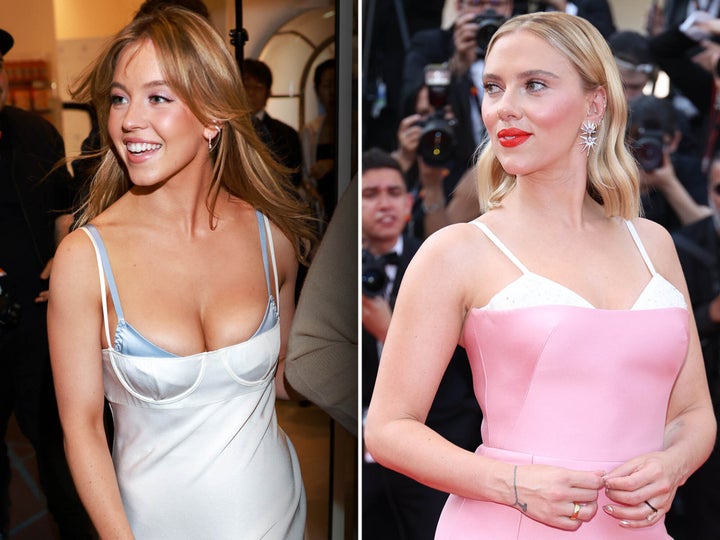 If people wore it 20 years ago, someone's going to try to revive it now, so the reemergence of this trend shouldn't come as too much of a shock. "It's Y2K all over again, with the slip dresses, the bras as tops or bras showing through sheer tops and dresses," said wardrobe stylist Ann Marshik. "Some feel 'over' these Y2K trends returning so soon, or at least soon to them. But Gen Z, whose oldest members are turning 26 this year, love it. They're the generation that's been able to show more of their bodies and really feel more comfortable in their bodies, so that translates into showing bra straps and skin."
Ratchel Pinlac, the CEO of Pinsy Shapewear, sees a girl-power message in the return of visible underwear. "We have boobs and we wear bras," she said. "For a lot of women, it's a necessity and not a choice. As a founder of a brand that created shapewear that's made to show off, I love empowering and encouraging women to throw away the idea of what's supposed to be 'hidden.'"
Showing off like this can spark a feeling of rebellion that makes even the most straight-laced among us feel a little, well, looser. "To expose something that is meant to be hidden feels powerful, especially in the case of women," said wardrobe stylist and consultant Kat Typaldos. "A bra is a sexual signifier in some ways, so to reveal it with intention can feel powerful and bold."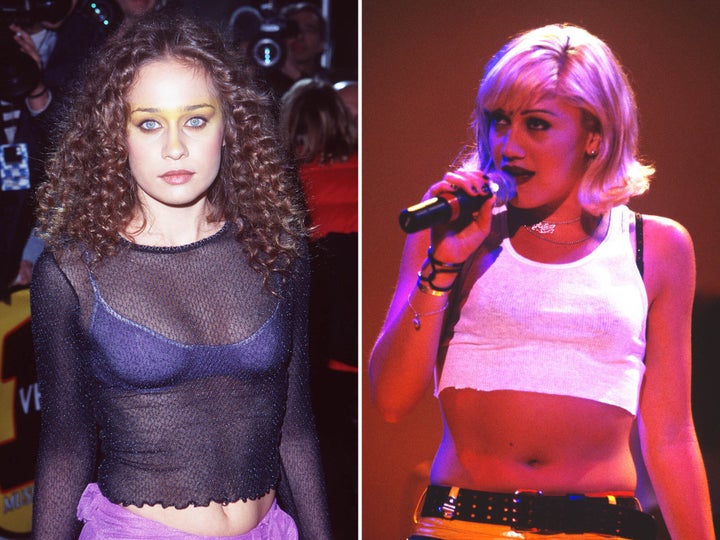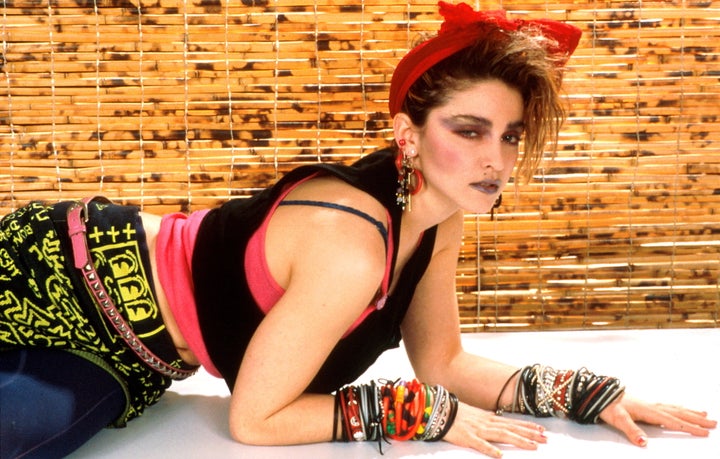 The Origins Of The Visible Bra Strap As A Style Statement
Fashion stylist Ariel Tunnell said those strappy reveals became widespread in the wake of the popularity of "Sex and the City," which premiered in 1998.
"Carrie Bradshaw blew our collective minds in the early aughts with her visible bras, but she wasn't the only icon to show off her undergarments," Tunnel said. "Gwen Stefani taught us that black bra straps under a white tank is an iconic tough girl vibe, while Madonna and Jean Paul Gaultier teamed up and preferred satin bras that had much more overt, visible sex appeal."
What type of bras bridge the gap between the decades? "Lace and mesh balconette and demi bras are my favorite options," suggested stylist Tracy Shapoff. "They're sexy, can still be supportive, and they create their own understated statement piece."
How To Make It Work In Real Life
As the summer heats up, the trend may become even more popular, since it's a great choice for a steamy season. While stylists noted that this is not the best choice for many job interviews or equally conservative occasions, it can work well in less formal settings. "I think it's great for evening wear and dressier going-out looks, especially during summer weekends," Marshik said. "It feels fresh and new to me, especially with brighter colors."
Nikki Steele, the owner of Nikki Steele Style, had these suggestions for pulling off this look with what's already in your closet: "Sheer material is very 'in' at the moment, and if you happen to have a sheer blouse, let's say in black, then I would pair it with a pretty lace black bra to wear underneath and intentionally have it peek through as part of your overall style."
Tunnel suggested starting slow and building your confidence: "A lace bra under a simple slip dress is a great way to show off both your straps and a little peek of the front of the bra," she said. "It's a layered look that's sexy without trying too hard. Also, a sexy bralette under a blazer always looks cool for a night out. A simple black bra strap under a cute white tank is a perfect summer look that's easy to throw together."
Speaking of tanks, many stylists suggested black or a bright color to wear under white. "With that, wear either jeans, a black/neutral trouser or the same pop of color in your pants as the bra," Shapoff said. "So if your pants are neon green, wear a neon green bra. If the bra is going to be exposed, it is best to make sure it's a statement piece."
When It's Not A Good Idea
There are still times when you'll want to keep those straps under wraps. "It doesn't work if you're wearing a tube top, halter top or formal gown, unless the bra was specially made to match," Shapoff said. "There are plenty of bra alternatives that can be used in these situations if you are someone who prefers the extra support or coverage."
"Just remember that if you're going to show off your bra, make sure that it looks nice," Tunnel advised. "You're going for an intentional bra moment and not an accidental one. Lumpy, bumpy bras, tattered straps and busted elastic don't make the cut."
Steele agreed that intentionality is the key to pulling off the look successfully, warning against "ragged, unintentionally showing bra straps hanging out of someone's top." When she sees this, she said, she's found herself thinking, "Please, get a new bra, replace the ragged straps, support your breasts and support yourself with some much-needed love and self-care."
Before You Go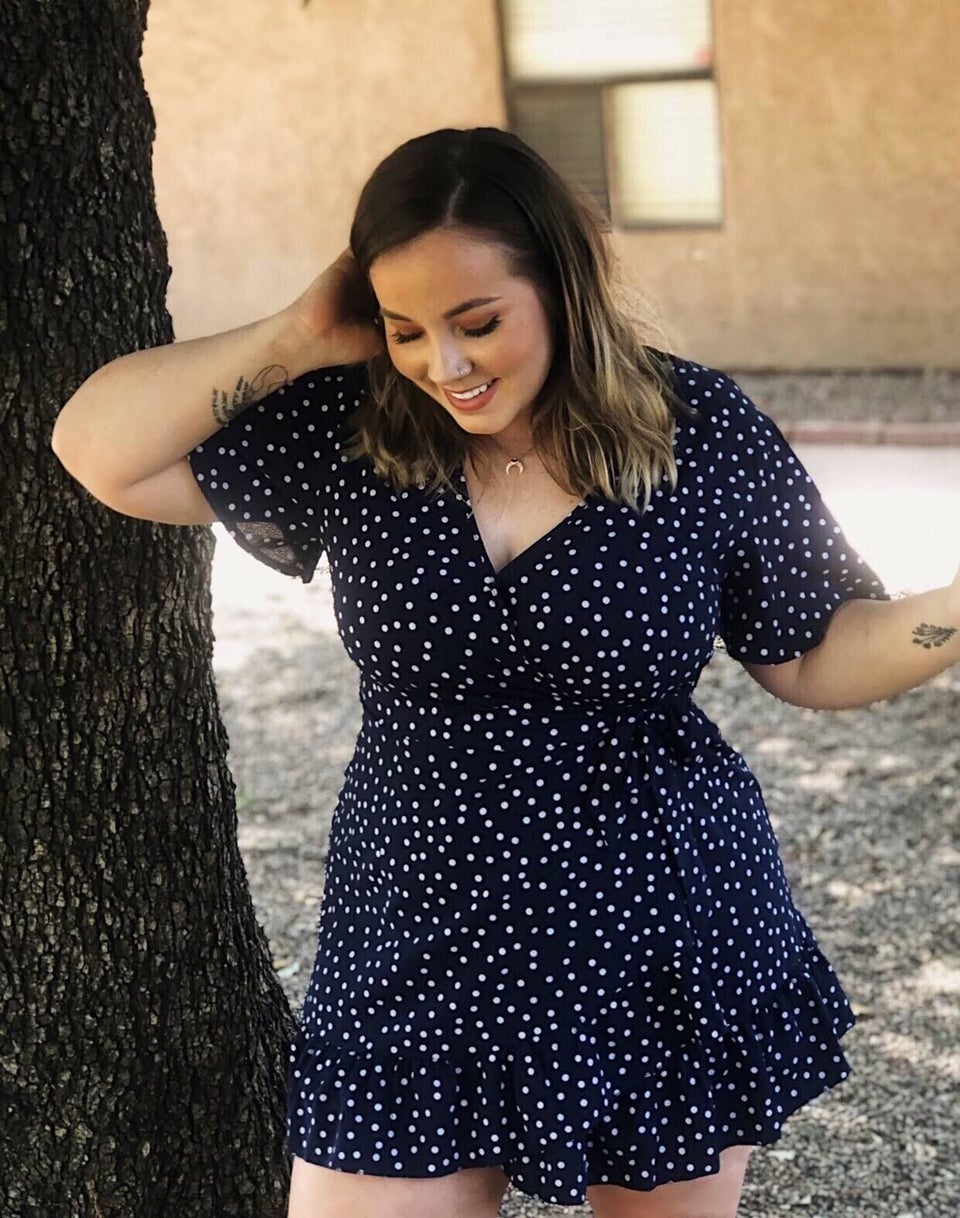 23 Cute Summer Dresses You Can Actually Wear With A Bra