A Catholic priest in Pennsylvania was charged with molesting a 15-year-old boy after cops say he was caught in the act.
Father W. Jeffrey Paulish was allegedly found with the boy -- who was wearing no pants -- in a car on the Penn State University campus Thursday, CNN reports.
Police say they discovered the 56-year-old Scranton priest and the boy while responding to the call of a suspicious vehicle.
Paulish initially told cops that he was working on his homily on campus when he met the boy, who he said was in emotional distress and needed counseling. Police say he later admitted that he met the teen through the "casual encounters" section of Craigslist.
"I wish to acknowledge how unsettling this is to me personally and to countless others," Scranton Bishop Joseph Bambera said in a statement published online.
"Upon being notified of this incident, the cleric was immediately removed from his assignment and his faculties to exercise priestly ministry were suspended."
Diocesan officials are asking that anyone who may have been sexually abused by Paulish contact local law enforcement.
Paulish was charged with a felony count of involuntary deviate sexual intercourse as well as unlawful contact with a minor. He was also charged with three misdemeanor counts: indecent contact with a minor, indecent exposure and corruption of a minor. He was held at Lackawanna County Jail on $50,000 bail.
Before You Go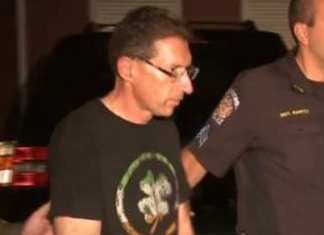 Priests And Sexual Abuse
Popular in the Community