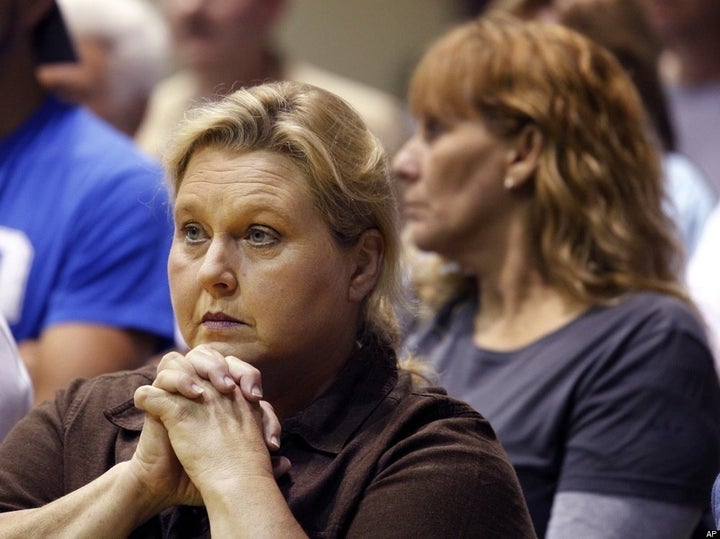 Five months after the Gulf oil spill, many residents in coastal communities are still finding themselves out of work. Tourism has taken a steep plunge, during the summer months, when it is usually most busy. Fishing industries were also hard hit by the disaster.
The Washington Independent reports many unemployed Gulf inhabitants forced out of work by the spill have not yet received compensation from BP. Time is running out for many families who are facing hunger, even homelessness, if the situation doesn't improve.
For Kay Hasting, of Gulf Shores, Ala., the tourism business used to be a reliable source of income. Hasting manages rental homes on the coast, which are typically booked by tourists in the summer months. After the Deepwater Horizon oil rig exploded, sending millions of gallons of crude oil rushing into the Gulf of Mexico, tourists canceled their scheduled trips to Gulf Shores and other coastal towns.
Without income, Hasting is now three months behind on her rent, and her utilities will soon be shut off. She is still waiting for her reimbursement check from the Gulf Coast Claims Facility. Each time she calls to inquire about the status of her check, she is told her request is being processed, The Independent reports.
"My life is on hold," [Hasting] says. "I can't do anything."
The lack of tourists has also affected Florida's Christine Watson, who was laid off from the natural health and fitness store where she worked as a nutrition counselor. Her husband is also struggling to find work after his construction company crumbled. Now, the couple is desperate to come up with nearly $2,000 -- if they can't pay, they will soon be out on the street, she told The Independent.
"We were very financially stable," Watson says. "Now everything has changed. We have spent everything we have. I'm 46 and I've never been through anything like this.
Donors can help Gulf Coast families by making a contribution to the Bay Area Food Bank, the tri-state pantry that serves hungry families in Mississippi, Florida and Alabama. Find other suggestions for aiding Gulf residents on HuffPost Impact's complete list of ways to help.
REAL LIFE. REAL NEWS. REAL VOICES.
Help us tell more of the stories that matter from voices that too often remain unheard.