So, you're goin' to the chapel and you're gonna get married? Well, why not give your nuptials a touch of that quintessential Vegas flair?
Getting hitched in America's hedonism headquarters originally gained popularity largely due to the lax rules around snagging marriage licenses in Vegas. And while this wedding experience may not be for all the affianced out there, when it comes to the venues that play host to Vegas vows, there really is something for (almost) every kind of couple. Beyond the variety, getting married in one of Sin City's iconic chapels can be very affordable.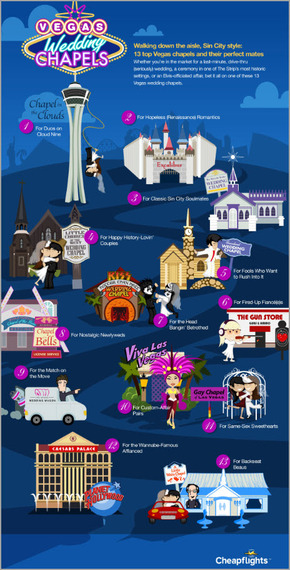 So, whether you're in the market for a last-minute, drive-thru (seriously) wedding, a ceremony in one of The Strip's most historic settings, or an Elvis-officiated affair, bet it all on one Cheapflights.com's 13 top Vegas chapels.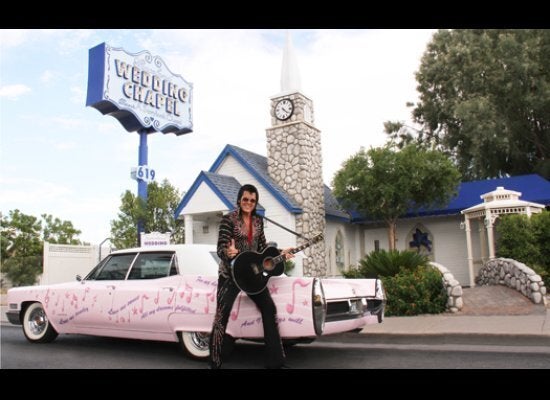 Walking down the aisle, Sin City style: 13 top Vegas chapels and their perfect mates