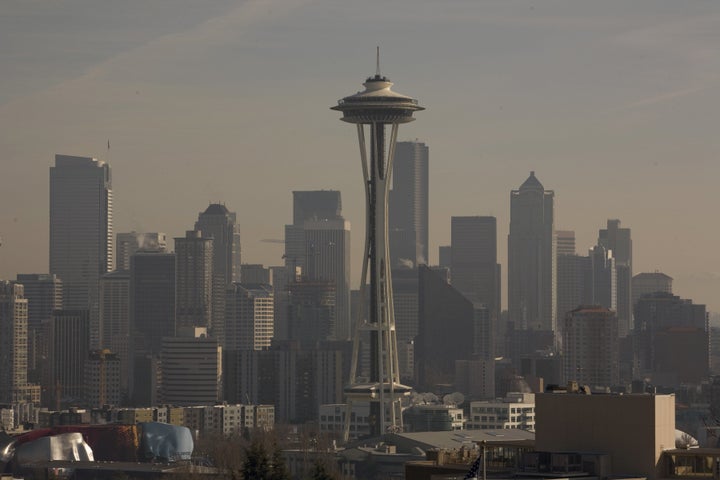 Voters in Washington State rejected a controversial ballot initiative Tuesday that would have created the country's first tax on carbon, a critical tool to combat global warming.
The measure, Initiative 732, seemed doomed to fail ― even in the Pacific Northwest, where skepticism about humans' role in climate change is less pervasive. The initiative faced an unusual coalition of opponents, including both the environmentalist Sierra Club and the industrial conservative mega-donor Koch brothers.
"While we did not pass the nation's first carbon tax, many states around the country are looking at I-732 as a model and we expect a nationwide movement to take root in the years ahead," Yoram Bauman, the economist and stand-up comedian who founded Carbon Washington, which advocated in support of I-732, said in a statement early Wednesday morning. "We will look back at this as a lost opportunity to create history in Washington State, but also as a catalyst for much needed U.S. leadership on climate action."
The tax proposed a levy of $25 per metric ton of carbon emissions in 2018, which would increase to $100 per metric ton over the next four decades. The measure would have reduced the state's sales tax by 1 percent, funded a tax credit of up to $1,500 for low-income households and cut a tax on manufacturers. In hopes of winning over conservative voters concerned about government spending, the architects of the proposal designed it to be revenue-neutral.
That's what turned a broad coalition of left-leaning organizations against I-732. Groups including the Sierra Club's Washington chapter said the proposal failed to provide enough support for poor people and communities of color, who would disproportionately feel the effects of a carbon tax through higher gas prices.
In an interview with The Huffington Post last month, Bauman denounced the measure's opponents as idealists unwilling to compromise on what he saw as a politically feasible proposal that could have set an example for the rest of the country.
"They're letting the perfect be the enemy of the good ― actually, they're not proposing anything else ― so they're letting the nonexistent be the enemy of the good," Bauman said. "They are being obstructionists and it's unfortunate, but politics is a funny, funny business I guess."
But some were concerned that, over time, the proposal would actually drain state coffers. Washington's State Department of Revenue projected a loss of $200 million per year in the first four years. A second analysis from Sightline Institute, an environmental think tank, estimated smaller losses of $80 million per year over the same period.
"At a time when our state needs additional revenue to fund education, parks, environmental programs, and social services, we are concerned about any projected revenue cuts," the Sierra Club said in a statement in September.
Economists have long argued that putting a price on carbon may be the only way to significantly reduce emissions. But the idea got little play in an election that largely ignored the issue of climate change. Neither Hillary Clinton nor Donald Trump, who has said he believes global warming is a "hoax," support a carbon tax.
Finland implemented the world's first carbon tax in 1990, with a host of exceptions for specific industries. Denmark, Norway and Costa Rica followed soon after. The policy gained steam again after the Canadian province of British Columbia adopted a carbon tax in 2008. Since then, Chile, France, Iceland, Ireland, Japan, Mexico, South Africa, Sweden, Switzerland and the United Kingdom have passed similar, if more limited, national policies, according to the World Bank.
Yet the environmental impact remains minimal, in part because the biggest emitters ― China, the United States and India ― continue to spew carbon into the atmosphere. The historic climate accord reached in Paris last year ― which took effect last Friday ― requires all 180 countries involved to begin drastically scaling back carbon emissions over the next five years.
But if companies and governments can continue to pollute for free, it's difficult to see how those goals will be met.
Before You Go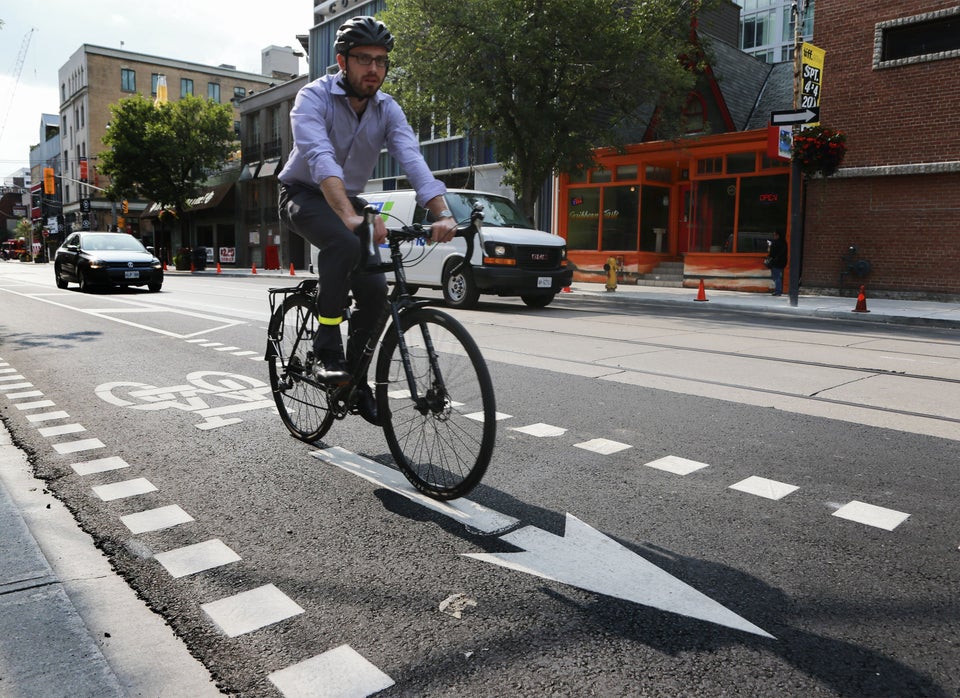 7 Green Transportation Projects To Invest In
Popular in the Community