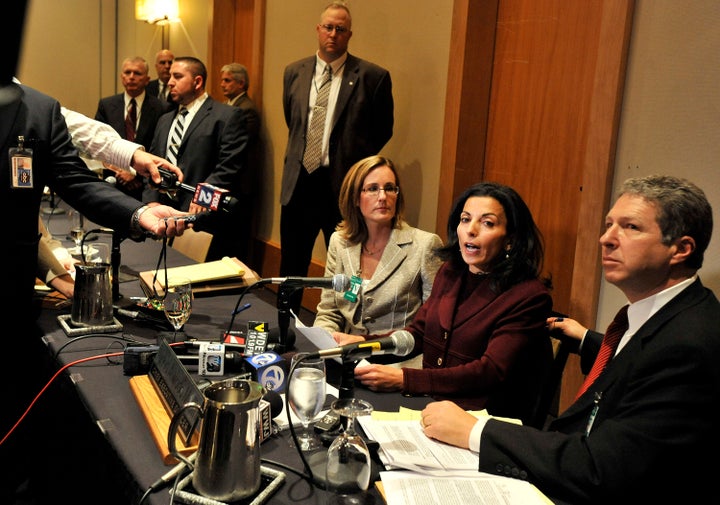 The federal investigation of corruption in Wayne County government is moving at a brisk pace, according to FBI Special Agent in Charge Andrew Arena.
Arena also said that the sheer volume of new information and allegations pouring into the case required him to add new agents on several occasions. He added that probes involving public corruption often lead investigators in new directions and that his agents would pursue each lead.
The FBI inquiry began in response to a scandal involving Turkia Mullin, a former Wayne county employee who received a $200,000 severance payout when she chose to leave her job for a new position as CEO of the county airport. She later returned the payment. On Oct. 31, the Wayne County Airport Authority fired Mullin.
The federal investigation will soon include court testimony from Mullin, who was subpoenaed Monday at her Birmingham home, Fox 2 News reports.
She will testify under oath Wednesday at a deposition on the meetings leading up to her hiring at Metro Airport. A lawsuit charges the Airport Authority with violating the Open Meetings Act when Mullin was interviewed for the CEO position.
"We owe it to the people who are under suspicion. We owe it to the citizens of this area to kind of push this thing as quickly as possible. We've got to either clear people or bring them to justice."
Popular in the Community