By: Jill Sheffield and Katja Iversen, Women Deliver
As the Women Deliver 2013 Conference came to a close last May, we called on our participants to take one great idea they heard during our conference and turn that idea into an inspired action. By making this ask, we hoped each and every attendee - policymakers, activists, media and young people alike - would transform their experiences into concrete actions at home. And they did.
This spring, we followed up with conference participants to find out what's been keeping them busy #SinceWD20123, and how our conference has inspired their work. We were blown away by the responses from partners in countries from around the globe - all dedicated to improving the lives of girls and women. Some of the most inspiring developments brought about by Women Deliver 2013 include:
Advocates Leading Movements that Put Girls & Women at the Top of Global & Local Agendas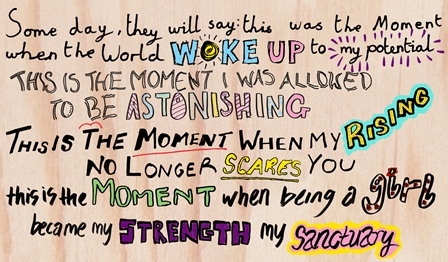 We were thrilled to learn that our conference helped form new relationships among girls' and women's rights advocates, many of whom are now partnering to increase their impact and amplify their influence. Participants reported numerous advocacy activities, from building capacity among local advocates to launching The Girl Declaration - a global campaign to make sure girls are at the heart of the post-2015 development agenda. A conference partner shared their story about The Girl Effect:
"The Girl Declaration contains recommended guiding principles, goals and targets that were developed based on consultations with more than 500 adolescent girls in 14 countries around the world and work with more than 25 leading global development organizations and issue experts. To date, more than 100 individual champions and key influencers from NGOs, private sector organizations, multilateral and international development agencies have signed the Girl Declaration."

Young People Delivering for Girls & Women in their Local Communities
Every day, we see young people challenging social norms, breaking down economic barriers and fighting for a better world - a world where the health and well-being of girls and women is a top priority. We are proud to share that many of the young people who participated in our conferences - including Women Deliver Young Leaders - have started their own programs and campaigns to provide youth-friendly, reproductive health education and services to peers in their countries. For example, one young person shared:
"I am the youngest Nigerian female who runs an NGO to promote women's health. Since WD2013, I have organized medical outreach aimed at reducing maternal mortality among Nigerian women. The results have been very encouraging, and we are looking forward to doing more in the second half of the year. Also, I have been able to train and mentor 13 young women on sexual and reproductive health ... and establish a club in six secondary schools in my community to train and mentor adolescent girls on [these issues]."
Journalists Sparking Local Conversation Around Women's Health & Rights
Our 2013 conference also motivated participants - and, in particular, journalists and bloggers - to open dialogues around critical issues affecting girls and women in their communities. Media participants shared that Women Deliver 2013 helped activate national conversations. For example, Ugandan Rainbow Radio and Community Knowledge Center Journalist David Rupiny said:
"I initiated a month-long community dialogue that focused on issues affecting women, children, young people, special interest groups, etc. In fact, the first dialogue was held about a week after returning from WD2013, and it was fantastic. It was about domestic violence and sexual rights... Since then, we have held six more dialogues. We have also initiated a weekly program on reproductive health that runs every Saturday morning, during prime time. At WD2013, I connected with Medical Aid Films, which now supplies us with films for screening to the general public."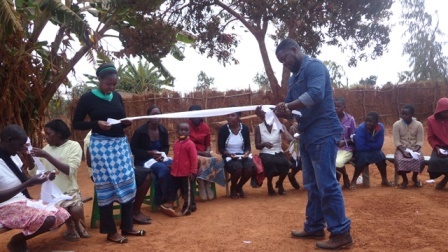 Partners Creating New Programs that Benefit Girls & Women
At Women Deliver 2013, we united girls and women's advocates under one roof to share and develop new ideas - but it takes passion, perseverance and boots on the ground to turn ideas into action. Many of our participants shared stories about the new programs they have established that are serving the needs of girls and women. For example, one partner from Peru said:
"After Women Deliver 2013, I returned to [Peru] and I worked within my institution to create a Women's Division within the Municipality of Lima... [The department's] work promotes the rights of women and implements services to care for women, combat violence against women, promote economic entrepreneurship, educate women of their rights, open spaces for sharing decisions, empowering women and enabling them to exercise of their rights... This work has had a major impact in my life, and I'm very proud of it."
A million thanks to all of our partners who shared their amazing and inspiring #SinceWD2013 stories of success. Your actions drive us - and so many others - to continue our work and deepen its impact, particularly now as we work to create the new development framework to follow the Millennium Development Goals. We look forward to reuniting with advocates from around the world at our Women Deliver 2016 conference - the dates and location of which we will be announced on August 18, so stay tuned. We can only imagine the historic actions that #WD2016 will inspire.
REAL LIFE. REAL NEWS. REAL VOICES.
Help us tell more of the stories that matter from voices that too often remain unheard.