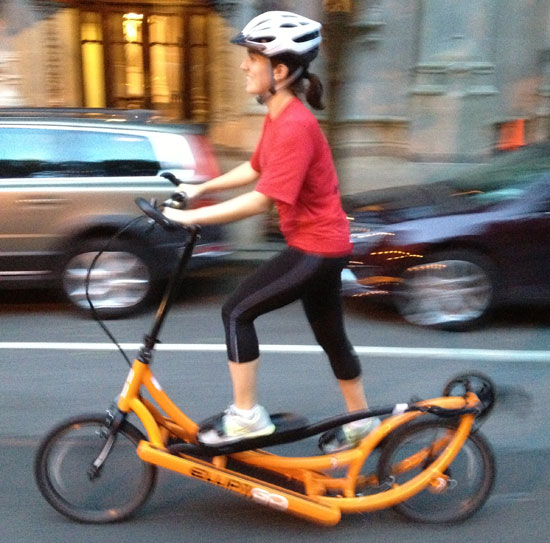 What We Tried: ElliptiGO, a two-wheeler designed to replicate running -- without the impact.
What We Did: The ElliptiGO is essentially a cross between an elliptical and a bicycle that feels like a cross between using an elliptical and running. I guess I'd call what I did a form of more graceful running.
For How Long: My test ride host took me on a five-mile loop of the park, which took us about 35 minutes.
How'd It Feel: Wild! I was shaky at first -- the ElliptiGO was slightly trickier to balance than riding a bike. Once I really tightened my core, it was easier to stand tall and steer straight. From there, I got into a smooth pedaling rhythm, sliding back and forth like on a typical elliptical. The movement is surprisingly calm for how much power it generates. It didn't take long before my quads were burning and I was red-faced and sweaty. With eight gears, I could easily adjust the resistance as we went up and down hills. Those downhills were a welcome respite -- and a fun reward after an uphill climb. Low-impact, yes. Low-intensity? No way.
What It Helps With: The ElliptiGO was designed with the injured athlete in mind. It's ideal for runners sidelined by injuries who find biking uncomfortable and the indoor elliptical too constricting, since it allows them to keep working toward cardio and endurance goals while going easy on their joints. It also boosts core strength.
What Fitness Level Is Required: Anyone can ride an ElliptiGO! My host said fitter types usually take to it quicker, but most people get the hang of it within 10 to 15 minutes.
Would We Go Back: Hopefully I won't ever have an injury that requires me to, but even while healthy I'd try it again. It was much more alluring than an elliptical at the gym and more challenging than my casual CitiBike jaunts -- and my knees will thank me.
For more fun ways to get fit, check out the slideshow below.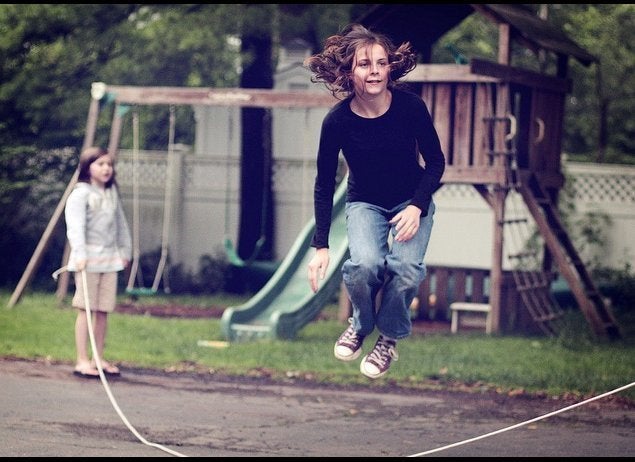 Fun Ways To Get Fit
Related