Scottish groom John Greenwood has set his own kind of gold standard for wedding rings.
Instead of visiting his local jeweler like most guys, Greenwood, an explosives technician, spent 18 months panning for gold in the Scottish mountains to make wedding bands for bride Morag Shearer and himself in time for their September 25 nuptials in Antigua. He used just a simple gold pan, trowel, shovel and rake to collect the tiny nuggets and specks.
"They talk about gold fever," he said. "I was panning for gold in my dreams. I was driven by it. I reckon I spent 20 full days getting enough gold for the ring."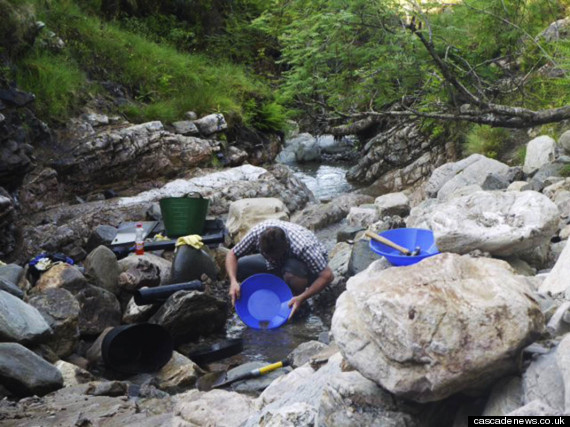 Over the course of a year and a half, he found about 70 grams of gold, which he then gave to goldsmith Grant Logan to create the two rings. According to Logan, that is a lot more than most people in Scotland are able to find in a lifetime.
"Everybody says I must have beginner's luck. I've always been interested in the idea of gold panning but I never actually did it until 18 months ago," Greenwood said.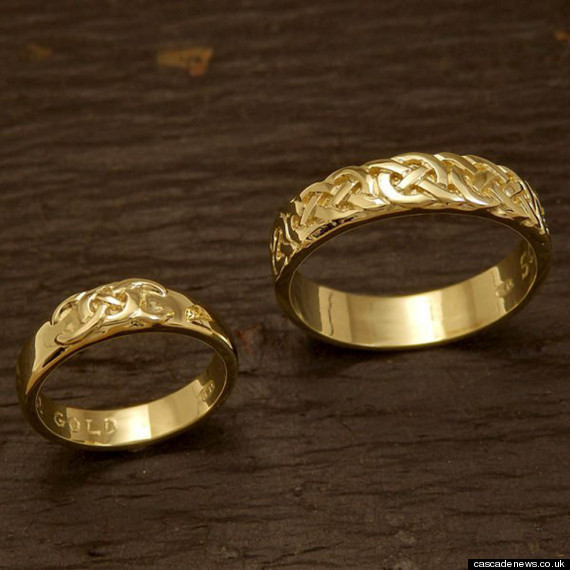 "I feel very proud of John and very lucky," the bride said of her hubby's efforts.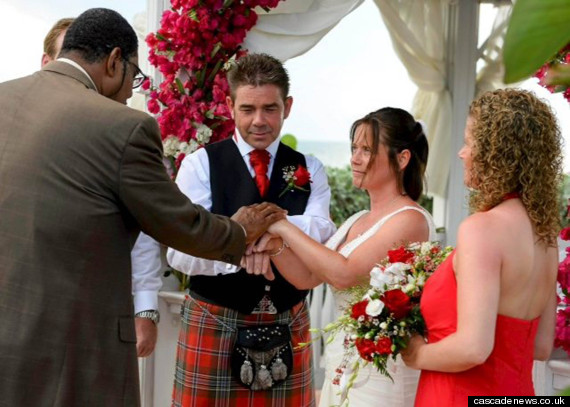 In 2011, Greenwood also spent three months panning for gold to create an engagement ring for Shearer.
"I've been incredibly lucky to find so much gold to make a ring but I was out there every weekend and in the evenings before it got dark in freezing cold water. I certainly put a lot of effort in," he said at the time. "Some days I'd be camping next to the river and I'd start as soon as the sun was up and carry on for 14 or 15 hours a day."
We're just so glad it panned out for these two.