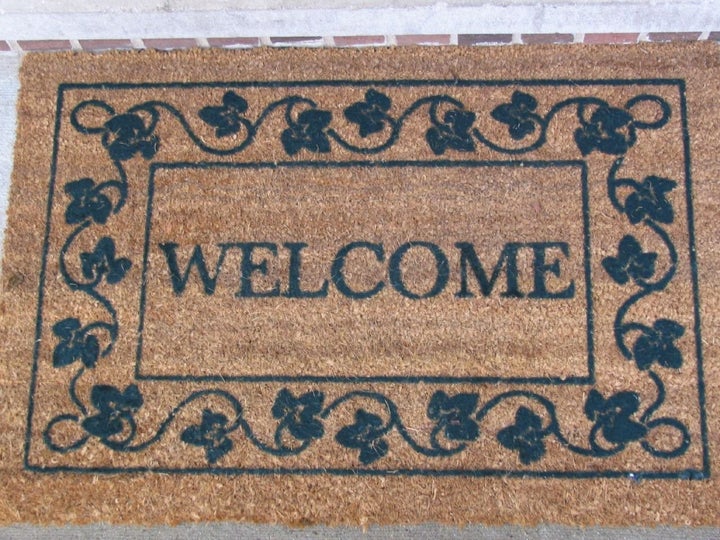 Earlier this summer, new college graduates packed their bags and left campus life behind. Some returned home. Others went on to graduate school or started their first big job. And several thousand began a year of intense service in every kind of community across the country.
Many of these young idealists are now arriving in new neighborhoods, some of them strange and struggling places that they have never visited, to be placed in nonprofits, schools and other agencies that are addressing our most pressing issues.
Often, they are participating in AmeriCorps, the largest national service program in the country, which works in partnership with national and local non-profits and other governmental agencies.
As a founding commissioner of the Corporation for National and Community Service, I helped shape AmeriCorps in the early 1990s as a way to tap into and stimulate interest in community service. Though there is no religious component to service in the corps, we have found that many who participate come from strong faith backgrounds.
For most of my career, I have worked to grow the ranks of young people volunteering in our communities. For two decades, I led the Bonner Foundation, which provides service-based scholarships to college students. Now, with the formation of FAITH 3 (Faith Action in the Head, Heart and Hand), we are helping young people connect their passion for service with their interest in spiritual exploration, faith formation and choosing a vocation.
It was with this effort in mind that I recently visited one of the largest AmeriCorps programs in the country. Instead of being met with suspicion about my intentions, they were appreciative. The leadership had discovered that volunteers who connect with a local faith community are more likely to finish their term of service.
Many of these volunteers represent the best of the next generation. Yet they often arrive at their assigned site knowing little about the community and with little to no local support system. For the first time, many of these young people are fully on their own. They are on a tight budget and are searching for safe, cheap housing.
They come filled with passion, ideas and commitment. Most will describe themselves as spiritual, but not religious. And few will seek out a congregation where they might create connections and build the kind of community that might help them find their footing.
These days, the church seems burdened with a bad reputation -- to many of these young people, it just isn't relevant to their lives and what they are dealing with. Congregations are shrinking, and enrollment at seminaries and divinity schools is dwindling with fewer young people attracted to what they believe the church represents.
Rather than interpreting this trend as a lack of interest in church and stopping there, there are those of us who see it as an invitation. Not to proselytize, convince or convert, but as an opportunity to be a part of their lives during this time of exploration -- to provide conversation and companionship as they discern their future goals.
Also lost in this gap is the tradition that all faiths embrace: offering hospitality. Where, I ask, is the welcome our faith communities could and should be providing this generation of volunteers?
Why not open our own homes to these young people? Perhaps you have an empty basement or bedroom, as other family members move out?
Recently I was asked to speak at conference entitled "Rethinking Stewardship" at Luther Seminary in St. Paul, Minn.
When we think of stewardship we tend to think only of dollars raised and spent. Few of us have $5,000 that we can contribute directly to a volunteer coming to live and serve in our community. But I wonder how many of us have empty rooms in our homes. Rather than spend their modest living allowance on housing, they might be able to put that money toward paying down school loans and strengthen the possibility that they will be able to make a long-term commitment to their work and sustain their presence in our communities.
If 10,000 of us were to open our homes, we would be supporting the cause to the tune of $50,000,000. This act of stewardship would be the largest financial gift made to this important movement by an organization other then the federal government.
The benefits of such hospitality go far beyond the financial for this generation. This and other acts of hospitality will begin to communicate -- and eventually reclaim -- the importance of congregations and the role they can and must play as a telling presence in our communities.
By being relevant in their lives, our faith communities will become relevant to them and we will be well on our way to solving the leadership and vision failure of our faith communities.
So let's welcome the newest neighbors by meeting them at the airport, opening our homes to them and inviting them to sleep on our couches and in our basements. Let's open our doors and welcome them!
Calling all HuffPost superfans!
Sign up for membership to become a founding member and help shape HuffPost's next chapter