The closer Robert "Tripp" Moore got to his new girlfriend, the more he knew he had to end things.
Moore, now 26, had started seeing an elementary school teacher he described as a "really good and nice person" casually last summer. But when things started to get physical, she started to have some questions. She asked him why he never seemed to respond physically when they were intimate ― why she could never feel anything "down there." Moore, not willing to tell her the truth, dismissed his impotence as a consequence of too much coffee.
Eventually, and before they had sex, he told her he was too young for a relationship and needed to "explore."
"I would've done anything to have stayed with her, but I was too anxious about what would happen if we tried to have sex and I couldn't get it up," he recalled.
Moore is a testicular cancer survivor who had chemotherapy and one testicle removed. Immediately after treatment, he struggled to get erections.
"It's bad enough to have cancer, but then to survive it and not be able to have a normal sex life makes it even tougher on a person," he said.
For most cancer patients — Moore included — survival is the No. 1 goal during treatment. But as cancer treatments continue to improve, the population of survivors is growing larger. An estimated 5 percent of the U.S. population, or 15.5 million people, survived cancer in 2016, and that number is estimated to grow to more than 20 million people by 2026.
As survivors are living longer, there's a growing need to address the unique and often lifelong health issues they face as a result of treatment. That includes addressing sexual dysfunction.
"It's bad enough to have cancer, but then to survive it and not be able to have a normal sex life makes it even tougher on a person."
Studies show that an estimated 30 to 100 percent of women experience sexual dysfunction of some kind immediately after receiving cancer treatment, while less than 25 percent of men who've had some kind of pelvic cancer can achieve the erections they had before cancer ― even among those who had excellent erections before treatment and were under 65 years old.
For teens and young adults who survive cancer, this is especially pressing. Older survivors may already be paired up with a partner or have a lifetime of sexual exploration to draw from, but young adults can struggle with telling potential new partners about their medical history ― especially if it's tied to present-day sexual dysfunction.
Therapists who work with these young survivors have to walk a fine line between basic sex education and making space for the patient's own sexual expression to unfurl naturally, said Aleece Fosnight, a physician assistant and sexual health counselor at Transylvania Regional Hospital in North Carolina.
"When it comes to adolescents or people in their 20s that haven't been as sexually experienced, it's still a little controversial," she said. "Do you give them Viagra? Do you give them Cialis? Do you give them a vibrator? Especially under the age of 18, how much do you push?"
Research on how surviving cancer affects younger survivors' sex and relationships paints a complex picture of what it's like to be simultaneously grateful to be alive and anxious about defining sexuality with a changed body.
In the most recent study on the matter, which surveyed more than 800 young cancer survivors in Denmark, more than 400 respondents said that cancer changed their perception of their bodies for the worse, while 45 percent said they felt less attractive. Cancer reduced the desire for sex in 31 percent of respondents, while 24 percent said they had no desire to flirt, date or be in a relationship.
Treatment-related physical impediments to sex, like vaginal dryness, difficulty having an orgasm or maintaining an erection, put these young adults at particular risk for these psychological problems.
American researchers have found similar rates of sexual dissatisfaction and poor self-esteem, said Dr. Christian Graugaard, a professor of sexology at Aalborg University in Denmark, who led the Danish study. For instance, a 2017 study in the U.S. found that 49 percent of teen and young adult survivors said that cancer negatively affected their sexual function a year after diagnosis, and 70 percent of those respondents said the same thing two years after diagnosis.
Graugaard's study hinted at one way to mitigate the sexual dysfunction and related fallout that cancer treatments cause: encouraging open conversation between patients and health professionals. People who spoke to health care providers about their sexual problems during follow-up consultations were significantly more likely to express a desire to flirt, date, have a partner or have sex after cancer. Seven sex therapists HuffPost spoke to also said that doctors could prepare patients for the sexual fallout before their cancer treatment starts.
This link between open dialogue and better sex ― something so simple and common-sense ― makes Graugaard's final finding all the more dismaying: While 80 percent of respondents said they needed to discuss these issues with a health care provider, 62 percent said their doctors did not broach the topic or did so only in a limited fashion.
"Sadly, I am also quite sure that the failure of health-providers to address these important life dimensions is trans-national," Graugaard told HuffPost in an email. "We know this from adult patients, and I have no reason to believe that doctors and nurses in adolescent oncology are any better at talking about sensitive stuff. Neither in Scandinavia nor in the US."
"A 2017 study in the U.S. found that 49 percent of teen and young adult survivors said that cancer negatively affected their sexual function a year after diagnosis."
To address these issues, comprehensive cancer centers are beginning to incorporate clinics specifically dedicated to survivors' sexual issues. Because the discipline is relatively new, these programs can take many different forms ― some are headed by gynecologists or urologists, some by psychiatrists or other experts. There is now some kind of aftercare program specifically addressing sexual function at places like the University of Chicago, Dana-Farber Cancer Institute in Boston, the University of Wisconsin and Memorial Sloan Kettering in New York.
"There's a wave across the country now to create these programs," said Jeanne Carter, head of the female sexual medicine and women's health program at Memorial Sloan Kettering Cancer Center. "I think people feel it's a very important survivorship concern, and I know that there are many programs across the institutions that are trying to help cancer patients as they are coping with the changes to their body."
While more cancer centers are getting the message, Dr. Thomas Schwaab of Roswell Park Comprehensive Cancer Center said there was only so much a doctor could do to prepare patients for sexual side effects.
"I will cover side effects with the patient, but the patient really is focused on, 'I want to get rid of my cancer and have my cancer treated,'" he said. "But then six months later, when the cancer has successfully been treated, the patient all of sudden realizes that there was a significant impact on quality of life."
That's where survivorship clinics play a role, said Schwaab. Once patients feel safe and can begin to mentally process what the future looks like, they can get care for things like sexual side effects or new health concerns that arise after treatment. As a cancer doctor, Schwaab calls such clinics or survivorship treatments a "must-have," but says they are still relatively new and can be an afterthought in some clinics.
Indeed, Moore says his urologist did warn him that erectile dysfunction could be a side effect of cancer treatment, but he wasn't in a place to process it at the time because his choice was either treatment or death. After treatment, Moore said it took him six months to work up the courage to approach his doctor about his erectile dysfunction. He was prescribed a pill to get erections as his nerves continued to heal, and Moore said the confidence boost that came from achieving erections again helped him begin a new relationship ― one in which he was completely honest about his potential sexual challenges.
"Everyone knows sex isn't everything, but it's still an important part of a relationship," Moore said. "I'm so thankful that I was born in the time I was — first of all for the chemo, and second of all for the medicine ― [specifically] Viagra."
Before You Go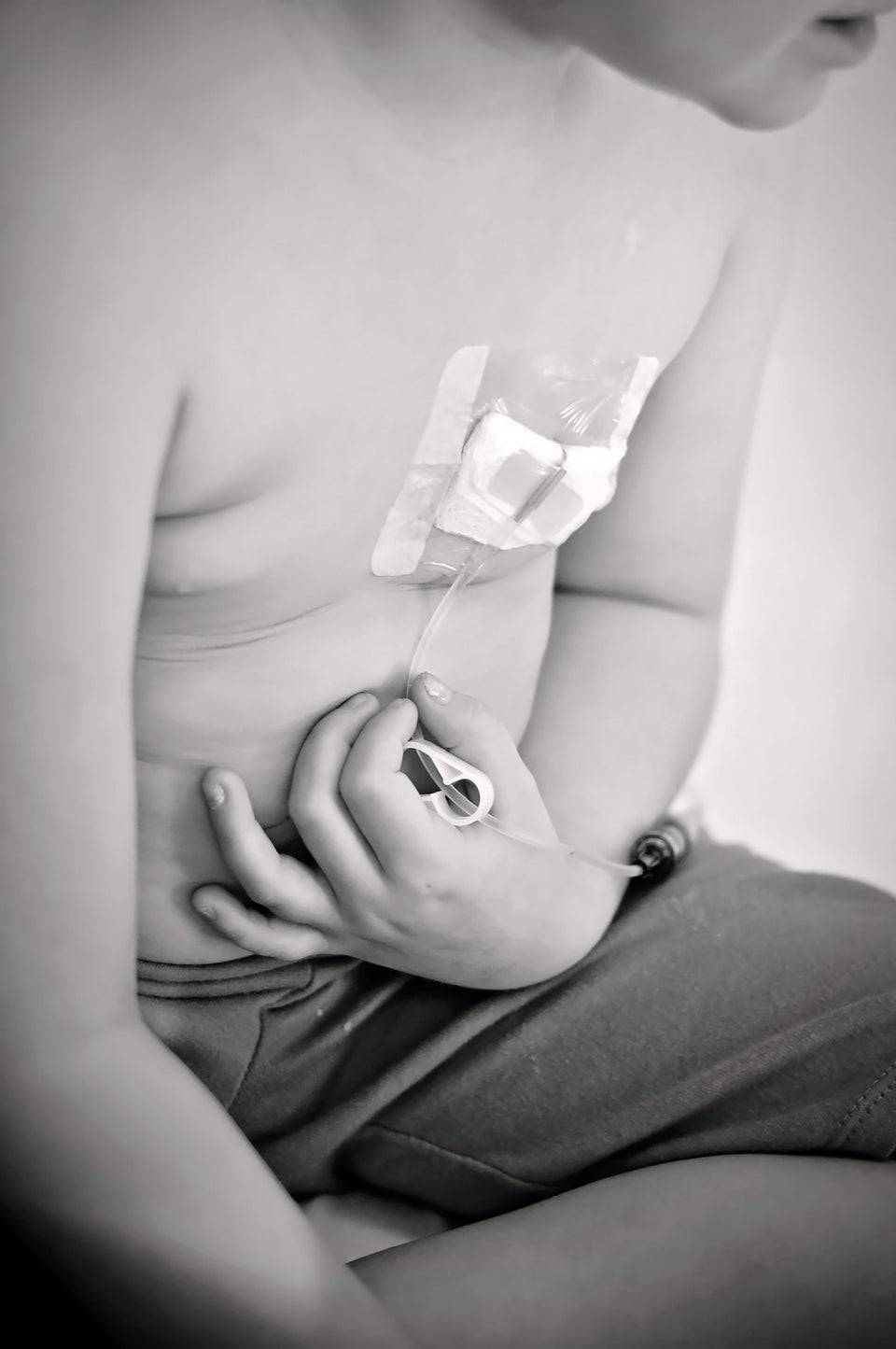 Cancer Survivors Recreate Iconic Photo
Popular in the Community