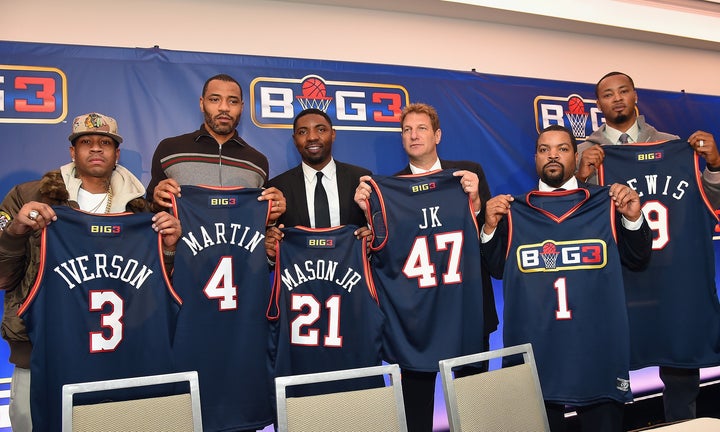 Retirement from the NBA wasn't entirely my decision. Knee surgery had a little to do with it.
After finishing the 2013-14 NBA season with the Miami Heat, I moved my family back to our home in Houston. As the next season approached, every time we'd go out in public, someone would inevitably stop and ask me, "Who you playing with now?"
This was the in-between stage – I had just had surgery. I wasn't really retired ― but I still wasn't sure if I wanted to come back and play. I didn't have a good answer for the question.
So one day I'm sitting in a restaurant with my oldest daughter, Gianna, who was seven years old at the time, and I get the question again. Finally, the answer just came to me:
Gianna shot me a look, and she said, "No, you're not! You're still playing!"
And then she'd look at the guy and say, "He's still playing. He just hurt his knee."
Even when my knee got better and I started working out again, I was fine with the idea of retirement. I had a good run in the NBA, 16 years. I was ready to spend more time with my kids. Gianna, now 9, is the oldest of three. There's Gianna's little sister, Grayson, who's 5, and Rashard Jr., who will be 7 in July. Those guys weren't old enough to care much about my playing days. They were more interested in the kids play area than actually watching me in the game.
These days, I can tell they wish they could see me back on the court – especially Gianna. Which is why the BIG3 came about at a perfect time.
When my good friend Roger Mason, Jr., approached me last year about this new professional 3-on-3 basketball league (Roger, a teammate of mine with the Washington Wizards and the Heat, is the commissioner), I was immediately interested. In fact, it was a no-brainer.
Not only was this an opportunity for my kids to see me take the court again, but it was a whole new opportunity for kids around the country to discover the excitement of 3-on-3 basketball. More importantly, it might be the best chance for some kids to go to a professional basketball game. And it's damn sure a good way to keep kids off the street and out of trouble.
I remember growing up as a kid in Houston, playing 3-on-3 in my grandmother's driveway. I was lucky to be the youngest of four kids, so we had each other to keep ourselves busy and out of trouble. Not all kids are that fortunate.
It easily could have gone the other way for me. My father was in and out of jail throughout my childhood. He really wasn't in my life at all. Thankfully, I had two strong role models who guided me through those years. My mother was amazing – a single parent raising four kids. And believe me, we weren't the easiest kids to deal with!
Then there was my uncle, Wilbert Dale. My uncle was the father figure I never had in my own father. He stepped up, set an example, and really taught me how to be a man and live a good life.
Without my mother and my uncle and sports, I don't know where I'd be.
I have to say that sports is what kept me out of trouble. No matter the circumstances, my mom kept us playing sports. She worked hard to provide for us and even harder to make sure we always stayed active. Whether it was football or basketball, we were playing one sport or another year-round.
My biggest role model is my mom. She was the one there at every game, picking me up, dropping me off. She was like my mom and my coach.
When we weren't playing sports, we were watching sports. We'd watch every single Houston team – Rockets, Astros, Oilers. And we'd watch as a family. Sports has always been a huge part of my life, even if we could not afford to go to the games.
I'll never forget the sacrifices my mother made to provide for us and keep us happy. And I will never forget how my uncle was always there for us.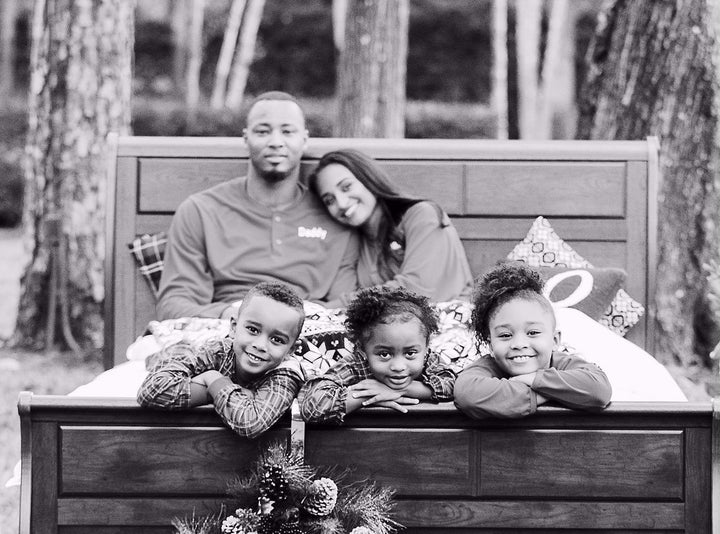 You need quality time with someone you can look up to – whether it's the mom, the dad, an uncle or cousin, an older brother. Whoever it is. It's family time. Quality family time that you can't replace. That kid whose dad or mom takes him to a game – they'll always remember that.
That's where the BIG3 comes in. I never went to an NBA game until... well, until I was already in the NBA. We couldn't afford it.
So wouldn't it be awesome if kids had the chance to go to BIG3 games this summer... for free? It would be their first experience watching professional basketball in person!
When I was playing in Seattle and Orlando, I did a lot of work with the Ronald McDonald House. I've always had a special thing for kids, and I know how important it is for kids to have good role models. They push us to that next level.
So I want to do something special, not only for kids but for the role models who are guiding them. For every paying adult that is taking a child (13 or younger) to a BIG3 game this summer, I'll pay for the child's ticket.
It's all about role models, especially parents, and the way they raise their children, guide them in the right direction. If we can help in any way, I think that's good for the community. If we can try to help them just a little bit, maybe that provides the spark that sets them on a better path.
Just because a lot of kids don't have father figures doesn't mean they can't be steered in the right direction. I found a father figure in two or three different people. Positive people that would lead me in the right direction. You just have to follow the people that have a positive effect on your life.
Being able to bring kids to BIG3 games for free this summer will be amazing.
Anyway, just the other day, another guy came up to me and asked if I'll ever be back in the NBA. I told him, "No, I'm retired. I'm done."
Of course, Gianna fired back: "No, he's not finished! He's playing with the BIG3!"
Popular in the Community