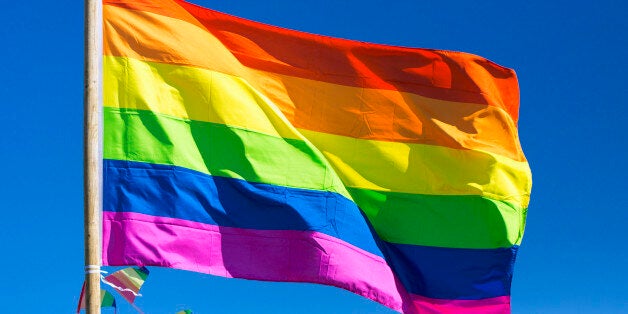 Earlier this month poet and author Garth Greenwell was interviewed by writer Damian Barr at Barr's dazzling Literary Salon. What began as a discussion about his debut novel, What Belongs to You, morphed into a broader exploration of his experiences growing up as a gay boy in Kentucky and as a young English teacher in Bulgaria. In both places, cruising toilets and parks for sex played a significant role in his sexual and imaginative life. In an extract of the interview (below), Greenwell describes how cruising was his first education in poetry: how cruising made him a poet.
"These places, these bathrooms and parks where men go to find each other for sex have been central to my life since I was fourteen. They were the places where I came to an understanding of myself as a gay man and they were also the first places I experienced queerness as something that was not just a source of shame but of joy. These are places that are derided and despised by both straight culture and by a certain narrative of queer culture that has come to be the dominant narrative.
This extraordinary victory that queer people have won in certain parts of the world that has given us a set of rights and responsibilities that allows us to participate in the full life of citizenship that includes marriage, is extraordinary. It is necessary. It was a battle I supported and it is a battle I'm so glad we won. But it is a battle that came at a great cost.
That cost was the packaging of queer lives in a way that forced those lives to be translated into a value that could be understood by people who hate queer people, who are disgusted by queer people. And what that has meant is that there is a single model of life that is presented as legitimate. A homo-normative model that is about two adults in a monogamous relationship that is centred on the raising of a child.
That is a beautiful model for human life. It is a necessary model for human life. It is a model that needs to be available to queer people. But it is not the only legitimate model for queer life. And it seems to me that much of what is potentially radical in queer life inheres in these places that have been scrubbed from that narrative.
We structure our lives in such a way that we almost never cross the boundaries of the categories that organise those lives. Categories like race and class. These queer spaces have always been spaces that scramble those categories. One reason our culture is so terrified of desire is because that is what desire does. It scrambles those categories. It is one reason that desire is dangerous. Because any time you have face-to-face encounters across that kind of difference you have the possibility of a spark that engages the entire gamut of ethical and emotional responses. That seems to me to be an extraordinarily radical thing that we should cherish. These communities are places of dignity as much as they are ones of shame and if we scrub them out of our consciousness we sacrifice too much.
To me cruising was my first education in poetry. Cruising made me a poet. Cruising is a form of communication. There is an occult significance: a set of codes you have to learn how to read. You have to learn how to communicate in ways that are at once both public and private so that most people won't see them for what they, are but a few people will. And if you understand them for what they are then you have this sense, which is for me the sense of the lyric moment. When the inchoate stuff of the world all of a sudden shudders to a significance that you can read.
In cruising you carve out these intimacies from public spaces. All of Whitman's poems are about cruising. All of Whitman's poems are about walking through the crowded streets of Manhattan and finding that one person with whom he can have an intimate encounter which, even though it is fleeting, has an infinite significance. That is what poetry does. It's a kind of public private discourse. And that's cruising too."
To listen to the full interview visit the Literary Salon sound archive here https://soundcloud.com/theliterarysalon
Calling all HuffPost superfans!
Sign up for membership to become a founding member and help shape HuffPost's next chapter