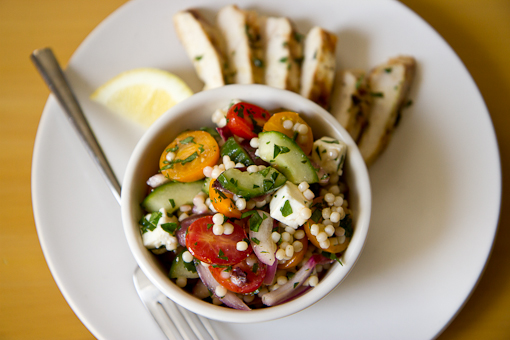 After a long day at work, often the last thing you want to do is get in the kitchen and make a meal. There's the chopping, the cooking, and then, after everyone scarfs down the meal -- the dreaded cleanup. Isn't it just easier to order a pizza and relax in front of the TV?
Easier, maybe, but in the long run there are some pretty huge benefits to making even a simple homemade meal (like Crispy Pork Schnitzel with Mixed Greens) and eating around the table as a family. Not only are there the obvious health benefits of eating homemade food versus processed, but having that time to connect with your family is priceless. (Scroll down for recipes!)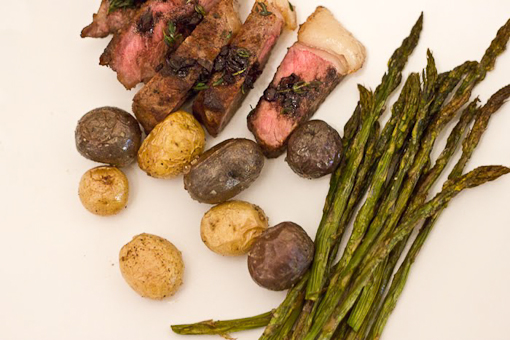 I was fortunate to grow up around the table. My family ate nearly every meal together -- often with a few extra friends or relatives -- and we spent hours talking about life, telling stories and laughing (a lot). The table was the center of our home -- a place where we were known and loved, where ideas were birthed, and where we learned what life was all about.
Of course the meals didn't prepare themselves. My mom made big sacrifices in time to prepare healthy meals every night. Funny enough, she confessed to me recently that she actually doesn't love cooking -- she just wanted to make sure we ate well, and that we had time around the table to connect as a family. Her meals were simple (casseroles, salads, and various meat-potato-vegetable combinations), but they were delicious and prepared with love, and we gobbled them down.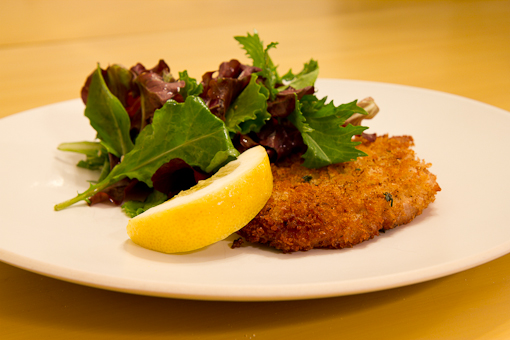 After all those meals around the table, I grew up to become a cook. I obsess over ingredients and flavor combinations in a way that my mom did not, but my passion for meal time is the same. Though we don't have kids yet, my husband and I eat together most nights around our table, and we often have friends over for dinner. I can't wait to one day continue the tradition of family meals with our future children.
Cooking on a weeknight doesn't have to be an intimidating prospect. It just takes a little planning and pre-shopping. The worst thing is coming home to an empty refrigerator. If you plan out your meals over the weekend, you can then shop on Sunday and have everything you need to make Spring Pea Risotto on Monday night. (I know some of you are thinking, "Risotto on a weeknight?! Are you kidding me?" But trust me, it's much easier than you might think!)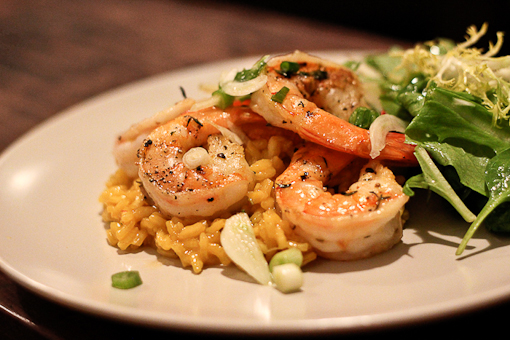 Each of the meals below are designed to take around 30-45 minutes, with leftovers for lunch the next day (a nice perk of cooking on a weeknight!). Give it a try. Shop ahead, enlist your spouse or kids in the prep and cleanup, and see how your family likes the new routine. Trust me, whether they say it right away or wait until years down the road, they will thank you. That homemade meal, and the time spent sharing it together and talking, might be the best gift you could ever give them.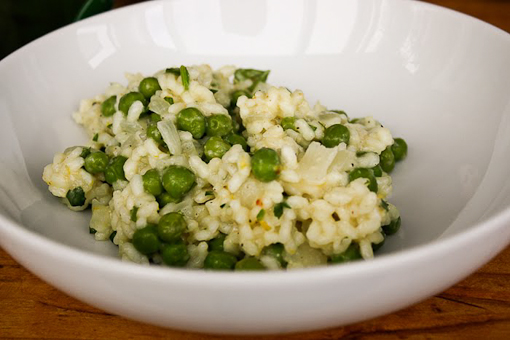 DELICIOUS SPRING WEEKNIGHT MEALS (Click on links below for recipes)
Spring Pea Risotto with Lemon & Pecorino
Steak 'Marchand du Vin' with Roasted Potatoes & Asparagus
Crispy Pork Schnitzel with Mixed Greens
Shrimp & Saffron Rice with Fennel Salad
Israeli Couscous Salad with Grilled Chicken
REAL LIFE. REAL NEWS. REAL VOICES.
Help us tell more of the stories that matter from voices that too often remain unheard.