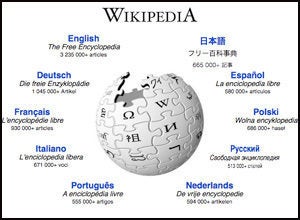 We've all seen it: the appeal for donations from Jimmy Wales at the top of a Wikipedia page. So just who exactly contributes to the online editable encyclopedia?
Wikipedia, supported by the nonprofit Wikimedia Foundation -- which is dependent on donations -- recently conducted a study with its readers regarding the who and why behind its contributions. The site's annual fundraising campaign earned $20 million, according to the Associated Press.
The study emphasized it didn't use actual donor information:
"While we don't directly collect demographic or other information from our donors, we used our readers survey as a means of understanding who our donors are, and what motivates them to donate to Wikipedia. Please note that these results are from a sample of our reader population, not drawn from actual donor data."
In the U.S., 33 percent of people surveyed said they would consider donating.
Respondents from France were the least willing, with just 11 percent stating they would donated.
As Wikipedia becomes more pervasive, Wikimedia's management has worried about whether the online encyclopedia will be able keep up with the technology necessary to remain relevant, according to the Associated Press.
Popular in the Community