This question originally appeared on Quora.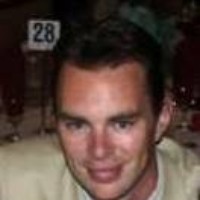 Answer by Jonathan Brill, VP of Sales at a Software Start-Up

Before we talk about the possible return of Linsanity, we should agree on two things:
Jeremy Lin is a much better professional basketball player now than he was during his epic three week run with the Knicks and more valuable to his team.
Linsanity was less about basketball than it was about race, sports marketing, and sports media hype.
At the height of Linsanity, Jeremy Lin's statistical production placed him among the top five players in the league. To his credit, he sustained it for the better part of his stretch run. What's not obvious from looking at his skyhigh PER, which is an aggregated rollup of his boxscore production, is that the Knicks during that time were a pretty terrible basketball team and he was responsible for some of that. Despite having a couple very strong defensive players, they weren't able to get stops at key moments. Although Jeremy had a lot of scoring production, it came at the expense of him having a super high usage rate, super high turnovers, and sub-optimal shooting percentage.
Comparing Linsanity to what Jeremy offers his team now is like comparing doing three lines of epic blow during the world's greatest rave to the satisfaction and happiness that comes with having a great job and raising great kids. Sure, in some universe I guess you can compare them but really its apples and oranges.
On the Rockets, Jeremy's current team, they're considered a better than average team with prospects to put up a stink against a heavily favored Thunder team in the first round. They've had some success against really good teams and play as part of a system that utilizes their various parts, even though they've played with each other for less than one full season. Jeremy's role is that of facilitator, perimeter defender, off ball shooter, and the occasional scoring lead when the team's super star, James Harden, isn't playing.
His points and shooting percentages are far lower than what he had with the Knicks, but part of that is that he's just not getting the same looks. He's been forced to learn how to take more jumpers and three pointers, and those are skills that will guarantee him a long term place in the league. His turnovers are way down, his passing is much better, and consistent with his new skillset on defense, his rebounds are higher than you'd expect for a primary point guard. In other words, Jeremy is progressing in his quest to build out a complete skillset so that he can play a role in a successful NBA contender, not a niche player in a high flying but crappy team buried in the Eastern Conference.
Don't get me wrong, there are still flashes of the Linsanity version of Lin. It's not like that guy's still not there. He put up 29 against OKC, he had a stretch of three games a while back where he scored more than 20 three games in a row. When Harden is out Jeremy has to bear much more of the scoring burden. But for the most part, he doesn't take more than 15 shots, and when you're playing next to (and trying to learn from) one of the three or four best scorers in the NBA, that's probably about right.
Calling all HuffPost superfans!
Sign up for membership to become a founding member and help shape HuffPost's next chapter