Anyone can tell you who's already made it, but HuffPost Arts & Culture's On Our Radar series is here to tell you who's about to blow up -- and, in some cases, go pop.
Every year since 1977 Wolfgang Laib collects pollen from the forests and meadows surrounding his home in a small village in southern Germany. The artist harvests this pollen one plant at a time, in a ritual that is part art-making, part meditative. Laib then sifts pollen directly onto the floor for vibrant, massive-scale installations. This year, the German artist presents his largest pollen installation to date, in MoMA's 18 by 21 foot Marron Atrium, which he calls the womb of the museum. After the installation is done, Laib scoops the pollen into jars and seals them, creating a permanent memento of the process. Scroll down for our interview with Laib and a collection of images from his past pollen installations.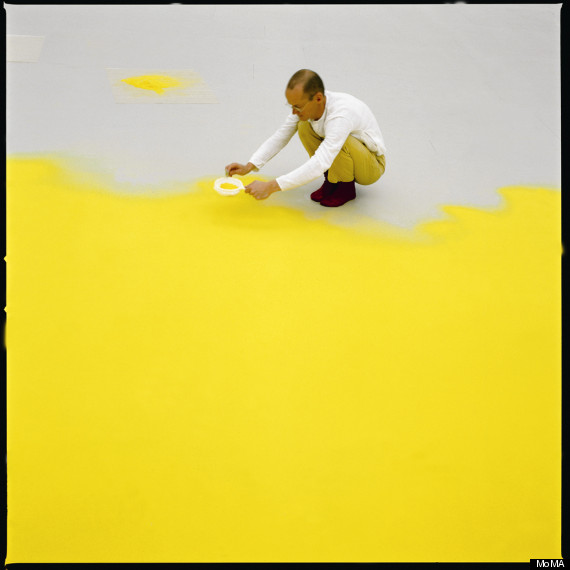 WL: It is the main space off of the whole museum. It has the greatest volume and is in the middle of the museum and I find the concept of such a space incredibly good. The museum has a center space like a church or cathedral would in the Middle Ages. I am showing a very big pollen piece which is one of my major works I did in my life. I think this is the perfect piece for this space.
HP: Who or what has been the biggest influence on your work?
WL: My life experience inspired me. I like, certainly, art from centuries ago and this and that, but I think I made my art from the experience of my own life.
HP: What are your favorite pieces at MoMA?
WL: I like [Constantin] Brancusi right now. He was very important to me early in my life. The wall with [Paul] Gauguin and [Vincent] Van Gogh, and I like the [Henri] Rousseau painting in the Modern very much. The forest is very similar to the garden in my studio.
HP: What are the lowest and highest points in your career so far?
WL: With artists it is always up and downs, I think. If you really want to make something extraordinary, there is a lot of disatisfaction with yourself and with the world. Out of this comes striving for something really different which, of course, is nonexisting.
HP: What are you obsessed with right now?
WL: I am obsessed with my work. I think I have nothing else. Maybe that is also my problem.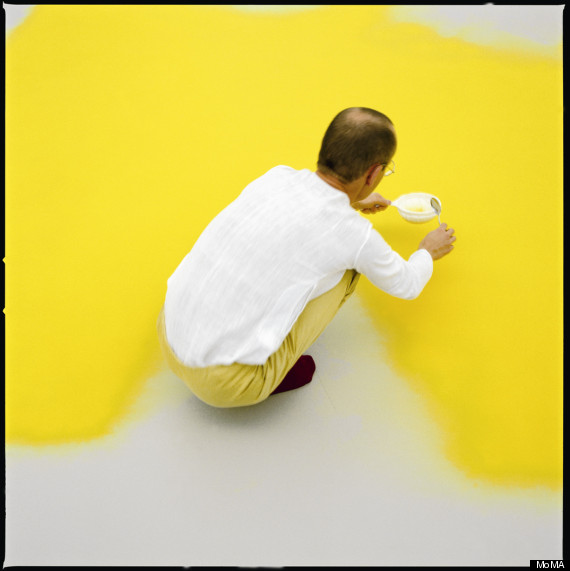 HP: How long do you see yourself working with pollen?
WL: I have been collecting pollen pieces since the late 1970s; I collect the pollen every spring. I feel this is part of my life and enriches my life very deeply. I can't imagine I would stop this.
HP: How would a teacher from your past describe you?
WL: I studied medicine in Germany and it's not like in the US where you have a very close relationship with your professors. I could never find a professor I could admire; they didn't know anything outside of their field. A good doctor really has to know what life is about, not just how your blood is. I think art can contain and offer everything and all for us.
HP: How did you go from medicine to art?
WL: My parents grew up very interested in art. Somehow, for me, studying medicine was my art college. For me it was a very deep experience. People always think my medical training has nothing to do with my being an artist. But without studying medicine I would never have done this kind of work. Medicine, as a natural science, connected me to something about the material body.
HP: Do you know what material you'd like to use next?
WL: Milkstones, pollen, beeswax. The future is not confined, not constricted.
Wolfgang Laib's "Pollen from Hazelnut" will show from January 23–March 11, 2013 at the MoMA in New York. Laib has also installed a permanent Wax Room at the Phillips Collection in Washington DC, opening March 2.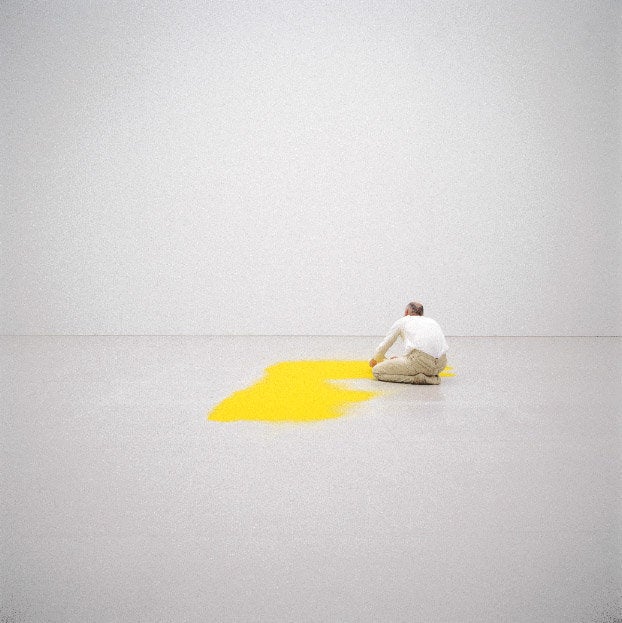 Wolfgang Laib
Popular in the Community