For one day a week, nearly every week since her dog died more than a year and a half ago, Sandy Barbabella has dropped in on the Western Pennsylvania Humane Society. She arrives armed with patience, a gentle voice and a handful of children's books.
Cracking one of the books, she settles in for a day of reading aloud to the dogs, breaking now and then to help them learn commands like "sit" and "shake." On Tuesday, her weekly ritual captured the attention of Reddit user puglife123, who shared a photo of Barbabella reading to an elderly pit bull named "Jade" that immediately went viral.
For the last 14 years, Barbabella had a four-legged friend in a Pembroke Welsh Corgi she named "Angus," a humorous nod to Angus Young of the band AC/DC. When the dog passed away, she says, she decided that volunteering would be the best way to return the love he gave her. (The mother of four still leaves Angus' bowl and leash by her door.)
"I enjoy it and probably get as much out of it as the dogs," Barbabella told The Huffington Post via a Humane Society spokeswoman, explaining that she loves each and every one of the animals equally. "They are all my favorites. Sometimes I just stand with the dogs in holding, and tears run down my face thinking about how people can do such things to an animal."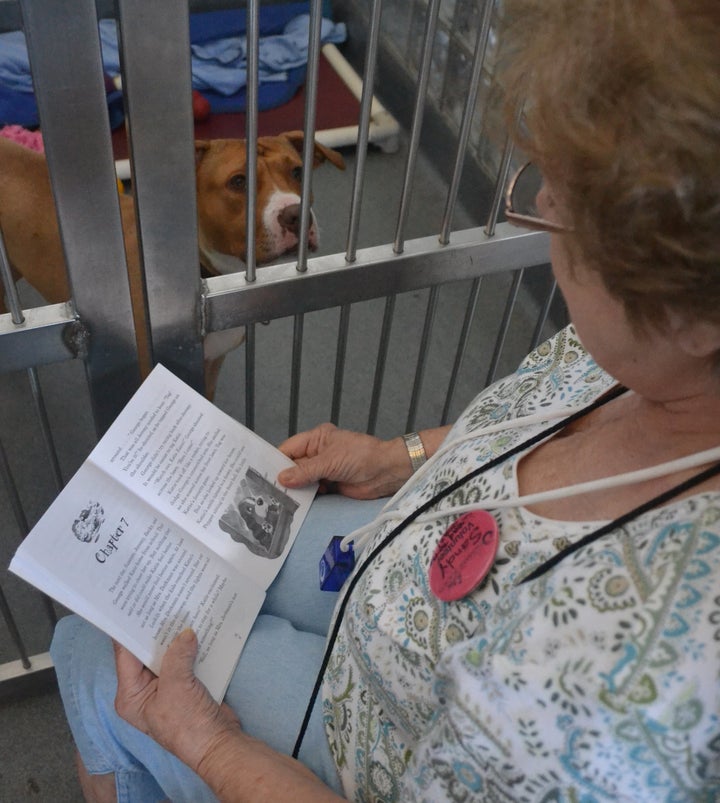 "Volunteers like Sandy are one of the most important pieces when caring for pets in a shelter environment," Western PA Humane Society Director Joy Braunstein said in a statement. "Our volunteers provide hours of interaction and play with all of the animals, from bunny romps to cat petting to the multiple walks our dogs need daily."
"We welcome volunteers here at the shelter with open arms just as we welcome any animal who enters our doors," Braunstein added. "We are so thankful to Sandy for her ongoing support of our pups. She has impacted so many lives through her time and her deep compassion."
Readers interested in volunteering at their own local animal shelters are encouraged to search for opportunities on the Shelter Pet Project.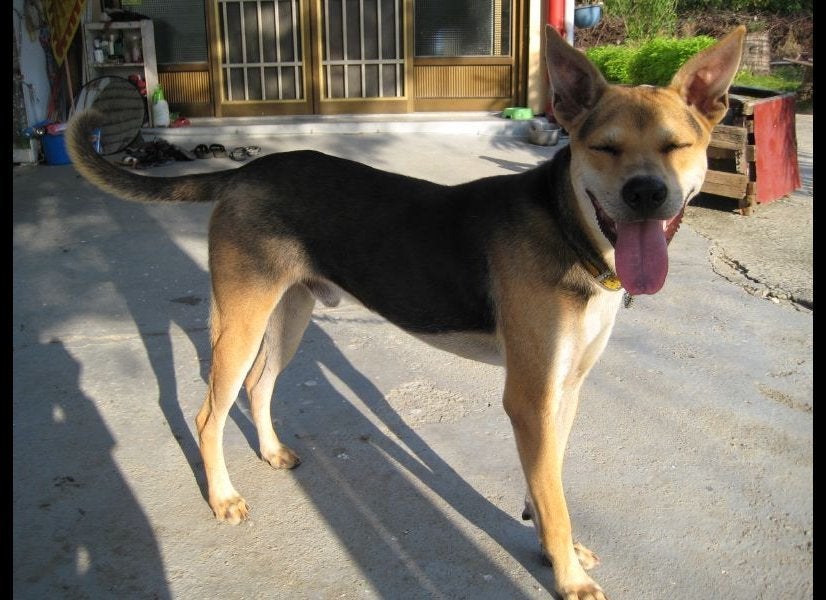 Dogs Who Can't Stop Giggling
Popular in the Community