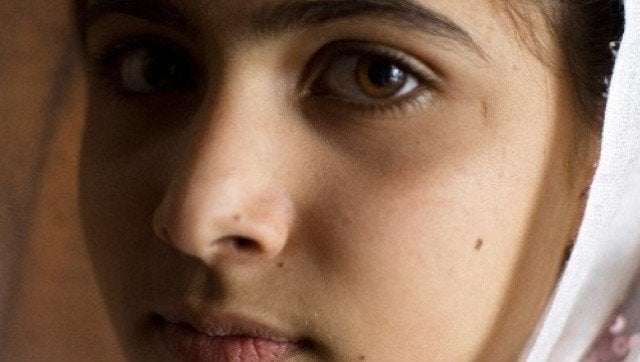 From politics to entertainment, philanthropy to fashion, there were a great number of defining moments this year that advanced the women's agenda and put the needs and rights of women and girls firmly on the map. A record number of women were elected to the U.S. Senate and House of Representatives and Africa secured its second female head of state. Women launched businesses in record numbers and the number of female Fortune 500 CEOs is about to hit a record 21. In no particular order, here are the top 12 women that inspired me in 2012:
Ashley Judd, actress, activist
When the media speculated about the reasons for her 'puffy face,' Judd hit back with a powerful blog in the Daily Beast that went viral and reignited the debate about the objectification of women in the media. A Senate run in 2014 is rumored for the well-respected activist and champion of women's causes.
Marissa Mayer, CEO, Yahoo
After a successful run at Google, Mayer was recruited to turn around the troubled Yahoo. Mayer took the CEO job in July and soon after, announced her pregnancy. "Could a woman do both" ran the headlines. No doubt. Mayer gave birth to her first child in September and has been quietly laying out her strategy for a revamped Yahoo.
Malala Yusufzai, activist
14-year-old Malala, who campaigned passionately for the right to an education, was brutally gunned down by the Taliban as she rode home from school. Thankfully Malala is well on her way to recovery, and the Taliban's actions sparked outrage and demonstrations in her native Pakistan. Malala's cause has been taken up by politicians and activists around the world.
Kathryn Bigelow, director
In 2009, Bigelow became the first woman to win an Academy Award for Best Director, and with her new film, Zero Dark Thirty, is well on her way to a second nomination. Bigelow doesn't conform to the stereotype of the female director, making hard-hitting films that enlighten and provoke.
Stella McCartney, designer
McCartney is one of the UK's most successful fashion designers. A savvy businesswomen, she's also lent her skills to the likes of Adidas and Gap with spin-off collections that sell out in record time. In 2012, she designed the uniforms for Britain's Olympic team and won Designer Brand and Designer of the Year at the British Fashion Awards.
Sara Blakely, Founder, Spanx
What did any of us do before Spanx, the shapewear line created by Sara Blakely with just $5,000? Blakely became the world's youngest self-made female billionaire this year. She also runs a foundation that supports future female entrepreneurs and leaders.
Joyce Banda, President of Malawi
With the addition of Joyce Banda, who was sworn in as President of Malawi in April, Africa now boasts two female heads of state. One of Banda's first moves in one of the poorest countries in the world was to cut her own salary by 30% and sell her predecessor's $12 million presidential jet and fleet of luxury cars.
Cecile Richards, President, Planned Parenthood
Planned Parenthood provides much needed breast cancer screenings for women, amongst other services. When the Susan G Komen Foundation decided to withdraw funding from the organization, Richards fought back and rallied supporters, resulting in $3m in new funding and a back down from Komen.
Michelle Obama, First Lady of the United States
The first Lady's DNC speech went a long way to winning President Obama the general election. Strong, inspiring, uncompromising and smart as hell, Mrs. Obama has held our attention for four years and will for four more.
Hillary Rodham Clinton, Secretary of State
An exemplary politician, Clinton has run the state department with a steady hand for the past four years. She is a fierce supporter of women's rights and launched the International Council on Women's Business Leadership this year. Mrs. Clinton is set to resign her post soon. Our plea: Please run in 2016!
Anne-Marie Slaughter, Professor, Former State Dept Policy Planning Director
Slaughter's honest assessment of the challenges faced by career women with families struck a chord with working mothers everywhere. Her goal in The Atlantic article was not to say that we could never 'have it all,' but that the system had to change.
Julia Gillard, Prime Minister of Australia
Australia's first female Prime Minister had no qualms about standing up for herself in Parliament, excoriating opposition leader Tony Abbott in a speech on sexism and labeling him a misogynist, after disparaging remarks he made about women.
Gabby Douglas, gymnast
Nicknamed the Flying Squirrel, 16-year old Douglas won hearts and minds at the 2012 Olympics, scoring two Gold medals for her soaring performances and becoming the first black gymnast to win the all-around gold medal.
Who are the women that inspired you in 2012?
Calling all HuffPost superfans!
Sign up for membership to become a founding member and help shape HuffPost's next chapter